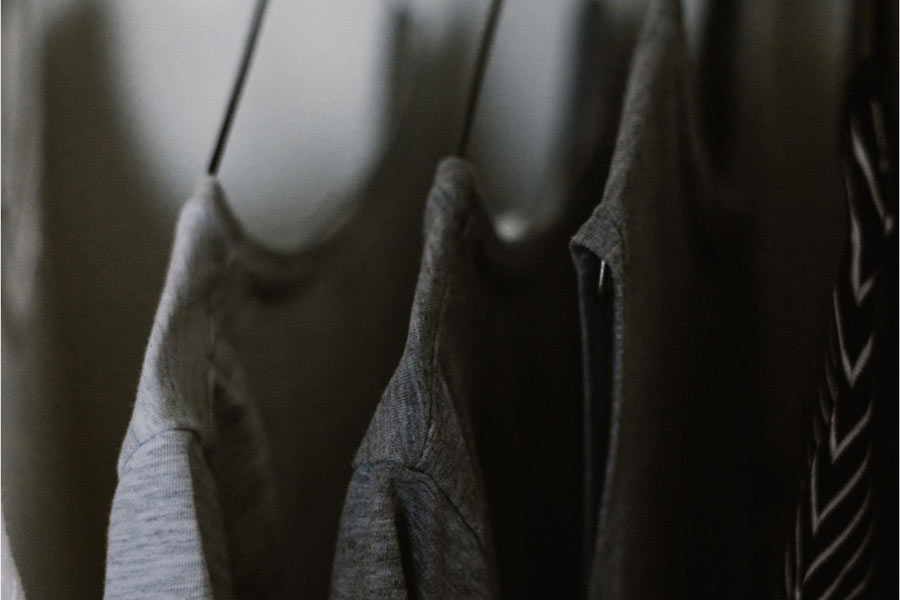 If you go on frequent bike rides, the most important thing you can purchase to make your ride more fun and safer, besides your bike, is your gear. The clothing you wear during your ride plays an important role in your comfort, speed, and enjoyment. During the summer, women should aim to find clothing that is breathable and lightweight but also offers sun protection. Here are tips to help you find the perfect UV bike clothing for your summer riding adventures.
Prioritize Protection From the Sun
The first thing to consider before choosing your summer biking clothing gear is how you will be protecting yourself against the sun. When you ride for hours on the road, you may be exposing your skin to the sun's harmful UV rays. At a minimum, cover your skin with sunscreen that has an SPF of at least 30. You should also opt to wear clothing that covers your arms and legs and keeps the sun from damaging your skin.
Clothing that is long-sleeved offers more protection than items that don't cover as much of your body. Additionally, some fabrics offer more protection than others. Heavier fabrics and items made in darker colors can give you more coverage from the sun. Wet clothing is less effective at providing sun protection, so you also have to choose fabrics that wick the moisture away and don't hold onto your sweat as you exert yourself.
Start With a Solid Helmet and Protective Sunglasses
The most important gear to purchase is your bike helmet. Choose a helmet that fits your head properly. To do this, you will need to measure your head and try on various models of helmets to find the right fit. Additionally, check to make sure your bike helmet is certified by the U.S. Consumer Product Safety Commission. Aim to find a helmet that has openings along it to allow for maximum airflow.
Your eyes will also need some protection from the sun and dust or debris that may be flying around during your ride. There are lots of options and features for sunglasses that can make your ride more convenient and exciting. Opt for sunglasses with UV protection so your eyes don't get damaged by the sun. Then, look for lightweight frames that provide a secure fit as you race along your route.
Choose a Lightweight Bike Jersey or Jacket
The next piece of women's gear to buy for summer bike riding is a bike jersey or jacket. Some riders opt for both layers to get the most out of their riding experience. A bike jersey is the base layer for summer bike riding. This is usually a stretchy short-sleeved top that comes in a variety of styles. Women should go for a jersey that is slightly form-fitting and made with a moisture-wicking material.
In the summer, even though it's warmer, you may also want to add a bike jacket to your riding gear arsenal. The summer months may bring lots of windy days or fast-moving thunderstorms, and a bike jacket can help protect you in the case of a sudden downpour. Go with a jacket that is light and airy and is made with waterproof fabric. You can also find a jacket that has zip-off sleeves when the temperatures heat up.
Get Gloves for Hand Protection
Your hands may also benefit from some protection from the elements. The sun, debris, and the constant grip action on your bike handles may cause your hands to hurt and develop calluses. You can limit this discomfort by investing in a pair of sleek summer riding gloves. Be sure to pick gloves that fit your exact measurements and try them on before committing to a purchase.
Bike gloves are designed to help reduce the amount of force from your ride as you go over bumps and rough roads. If you're a mountain biker or ride off-road trails, you should pick a glove that has lots of padding and protection. For standard road biking, you can go with a thinner glove. You can also pick summer and winter gloves for even more customization. Summer gloves come in cool fingerless models to give your hands some air.
Opt for Comfortable Biking Shorts or Light Pants
Women also need to choose the right kind of bottoms to wear while riding in the summer. Bikers usually wear bike shorts or some sort of pants option when going for summer cycle trips. Shorts are popular when it's hot outside. If you choose to ride in biking shorts, you need to pick shorts that are made in a stretchy, sweat-wicking fabric. You also need to consider the length of your shorts along your thighs. Shorts that are too short can be uncomfortable, and a pair that is too long may lead to overheating.
With shorts, you do run the risk of exposing your skin to the sun, so some riders may want to invest in a pair of biking tights or pants. Bike tights provide riders with a form-fitting option that helps with speed and wind resistance. It's best to choose tights that are super light and cool during your ride, with sheer, vented fabrics woven into them. Another possibility is to buy warmers that cover your legs during rainy and windy weather.
Cover Your Feet With Quality Biking Shoes
Your footwear is also essential when going out for your summer cycle trips. Before you go anywhere, you need to have a quality pair of socks that help keep your feet cool and dry. The wrong socks can cause your feet to develop painful blisters, so carefully check the labels to find a quality pair. Choose socks that are made with synthetic materials that help wick away sweat and keep your feet comfortable.
Then, invest in a pair of biking shoes that match your riding style, foot shape, and bike preferences. Some bikes are designed to be used with any type of athletic footwear, but it helps to test out your shoes and bike model before going out on a long ride. Many specialty bikes require specific biking shoes. It's also possible to buy shoe covers for your bike ride if your regular shoes aren't working.
Select Clothing Fabric That Breathes
One of the most important factors when looking at UV biking clothing for women is the fabric. Cycling in the summer means your body will be working hard. Riding up and down hills and navigating the roads can be a good cardio workout. Additionally, the summer sun, humidity, and high temperatures may also add some heat to your ride and make you sweat profusely.
To ride longer and get a better workout, your clothing has to be sweatproof. Carefully examine fabric labels before purchasing clothing to make sure it will be right for your style of riding. Fabric that helps repel moisture and make summer riding more bearable includes synthetics, such as polyester or nylon. Some types of wool clothing may also help wick away moisture for summer bike riding.
Don't Forget to Pick the Right Underwear
Women also have to consider the type of underwear they wear underneath their biking gear during the summer. While regular styles of underwear may work for casual riders, cyclists who spend hours on the road each day may want to find special undergarments that help boost their riding. Start with a padded pair of briefs that can help prevent soreness and irritation from sitting on a bike seat for hours.
Then, look at various types of sports bras to find something that offers support and flexibility. Women who have larger breasts may need to choose a sports bra with the maximum amount of support. Some of the best options include stretchy, breathable styles that provide shock-absorbing power for riding in all types of road conditions.
Find UV Bike Clothing Items That Are Designed for Women's Bodies
Finally, don't be tempted to buy items that are made for male cyclists. It may be more challenging to find biking gear and clothes that are designed for a woman's body, but the payoff is more rewarding. There are plenty of unisex bike jerseys, jackets, and shorts that claim to fit either a man or a woman, but you may end up with something that doesn't work for your body type.
Women's biking shorts are designed to fit the female form, with a smaller waist area and more room in the thighs. Bike tights for women are also more spacious in the thighs and calves since women's bodies are shaped differently than male riders. Bike clothing that has added cushioning features with chamois is also placed in different spots depending on the gender of the rider. Women may need more padding in some areas that men don't have a problem with.If you love summer biking, you can make your rides during the summer months incredible if you have the right combination of UV bike clothing. Find items that help you stay protected from the sun and also keep you cool and relaxed in the hottest weather. With Like a Bike USA, you can also learn how to choose the right bike size and get even more out of this sport.