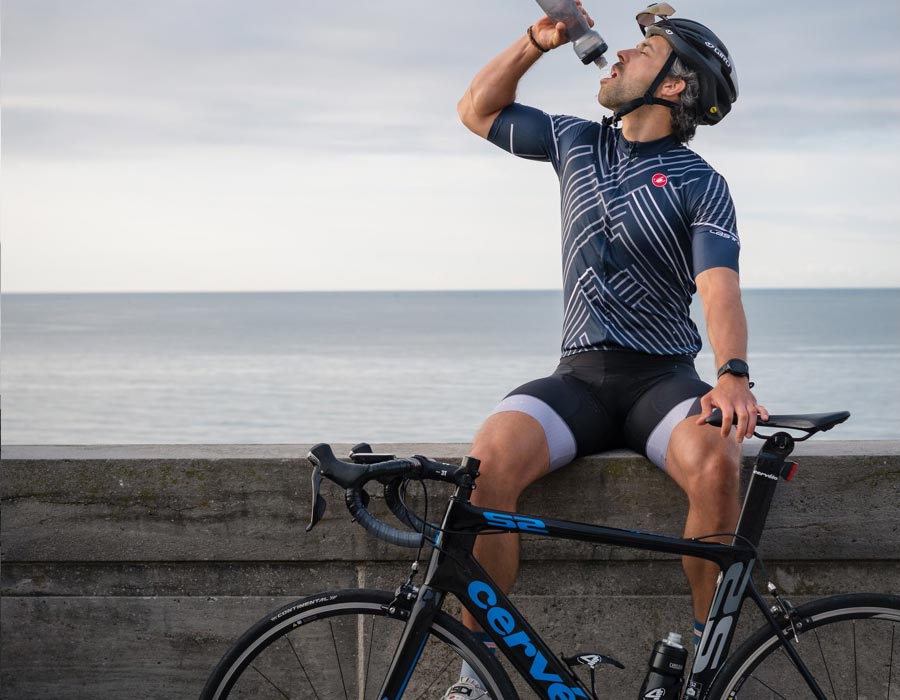 Folks in Toronto look to road cycling this summer to get outside to escape the confines of home and get some exercise. Before getting this started, there are many things to consider. Cycling in certain areas, on paths and across roads in Toronto will require particular gear to get the most out of your daily ride. We're going to look at the basics for road cycling and examine some dos and don'ts for cycling gear in Toronto.
Toronto has something to offer for just about every rider from children losing their training wheels to advanced cyclists in search of a challenge. We're going to quickly cover the most important elements of riding gear and how to have the most fun regardless of your level of riding.
Road Cycling Gear
Toronto is notorious for a deep and well established road biking community. There is an abundance of roads with varying degrees of incline and elevation. Toronto is renowned for harbouring the likes of weekend warriors to world class cyclists. Although at a glance this can be intimidating, the Canadian spirit of peace keeping, inclusivity and diversity is at the forefront of every coffee break catch up with fellow riders around town.
You might be new to road cycling gear or trying to get your equipment sorted. But there are a few things you should know before getting started.
Pandemic Driven Bike Shortage
Bike shortages are at an insanely high rate. Most shops and brands are sold out of stock currently. They are looking to 2022 for their next deliveries that haven't yet been purchased. Bike shops can be found in just about every neighbourhood around Toronto. They can help you determine the type, size, and budget you should be aiming for. Bike shops aren't just retailers with bike stock. Most stores provide fitting services and are experts in finding the right bike for you, your needs, and your future goals. Bike fittings can be a critical starting point if you don't know enough about bikes and what to look for. A plethora of brands, styles and bike builds are available in our modern market. It might be a good starting point to book a consultation with your local bike shop. This will help to dig deeper into what's available for you.
New vs. Used Bike
The benefit of buying a new bike is having the peace of mind that your are its first and only rider. You'll know its history and therefore can have faith in its performance without wondering if it's ever been left outside for too long or has been in an accident for example. As with any other retail scenario, new bikes will carry a high price tag – even more so now with shortages. But if you can afford it, there is an unlimited amount of options for mid to high end bikes.
Keep the bike shortages in mind. Then, your next best option if you can't find a reasonably priced new bike would be to search through your local classifieds; online or otherwise. Buying used bikes can be challenging. This will definitely be the best option for DIY folks and riders. They have the patience and time to research and hunt. The main difficulty in buying used bikes for new riders is understanding what it is they are buying. Also, what to look for as indicators as to how the bike has been taken care of. With a little bit of research online you can easily find simple methods for examining a used bike. This can be made either from photos or ideally if you can do so safely in person.
Where to Look for Used Bikes and What to Look For
If you can't find a new bike, we have a second option. This is to look online for used bikes in your area. Facebook Marketplace, Kijiji, and Pinkbike are great forums that offer high-caliber bikes at a below market value rate. Having said this, you need to be vigilant and savvy in what you're looking at. It is important to know what questions to ask to best understand what you're buying.
Before you start looking, here are some tips to consider before your hunt begins:
As a general rule, function over fashion is key

You might have found a bike that looks great, maybe your favourite colour for example. But if it doesn't ride well, you're going to spend more trying to fix it.

Most seller's are honest in Toronto about what they are selling. The more questions you ask the better as they can reveal the bike's history:

Where did you buy the bike; did you buy it new?
Where has the bike been stored?
When was the bike last serviced?

Look up the brand and model online before reaching out so you know what the bike is worth. Bicycle Bluebook is your best friend here as it will tell you the exact dated MSRP and what you ought to be paying for the bike.

It should be noted that right now with bike shortages, a lot of bikes are selling for well over what they would be worth under normal circumstances.
For the initiated and self-motivated, buying a used bike can be hugely rewarding often paying less than what you would for a brand new bike.
Understanding Bike Parts and Components
As previously mentioned, most of the improvements in road bikes has been within the context of materials rather than geometry like in other biking avenues (for example, in mountain biking, bike lengths or wheel base is getting longer to provide a better centre of gravity on rough terrain).
Carbon fiber frames have been the most significant departure from the old school steel or aluminum bike your parents have. These frames are generally constructed all as one piece as opposed to individual metal parts welded together. This makes modern bike frames lighter, more durable, and often more aerodynamic. While they carry a higher price tag than historically conventional frame constructions, carbon fiber is considered to be the industry standard and prices are decreasing as it has become commonplace.
Gears, Brakes and Shifters
Following the idea of function over fashion, the next most important consideration are the components that make up the bike itself. In terms of ride quality, gears, brakes, and shifters are exceptionally critical. For experienced riders, perhaps even more so than the bike frame itself. The reason is that these parts determine how the bike will ride over the course of your adventure. For example, the derailleurs both front and back will allow you to shift gears smoothly as you adjust to inclines and declines on the road. Lower-end derailleurs will shift slower and often perform with less acuity than their high-end counterparts. Just like with bike frames, there are many brands to choose from or look at. With a quick search online, you can find a given brand's full line of derailleurs to help you understand what is considered to be a low, mid, and high-end derailleur.
Wheelset
Another major consideration for road cycling in Toronto is your wheelset – while this generally refers to the rims, this can also include the type of tires installed around the rims. As we have harsh Canadian winters and some of the highest vehicular travel in North America, Toronto roads are often less than desirable for biking. While the city has made great strides in providing adequate bike lanes and continues to do so, the road conditions themselves can throw potholes, cracks, and rough asphalt your way. With this in mind, finding the right wheelset is critical.
While you can ride anything within the 22mm to 30mm range, most Toronto riders will opt for wider tires (25mm and up). These will absorb bumps and provide a velvety feel over thinner options. Thinner road tires are faster but less forgiving while wider road tires are slower but provide a cushioning effect. Both are acceptable, but you will want to consider how long you intend to ride for and what your goals are before choosing the right tires.
Piecing it All Together
Now that you've found your perfect ride, what's next? If you're just getting started, we know that this sport can quickly get expensive. Assuming you have the budget, items you'll need to make your ride more enjoyable might include the following:
Helmet and bike hat
Water bottles and cages
Bell for signalling to riders, pedestrians and motor vehicles
Bar or saddle bag; with tire repairing tools
Bike computer to show your distance ridden, speed and cadence
Front and rear lights for early morning or evening riding
Cycling bib and jersey
Gloves
None of these are absolute must haves (with the exception of a helmet), although you will find that having these will allow you to ride longer, faster and harder over time.
In most cases, it's not possible to obtain all of these items overnight due to financial supply constraints. The best way to go about building out your repertoire is to find what items and gear are absolutely necessary for your style of riding and over time, begin collecting pieces that will perform well and stand the test of time.