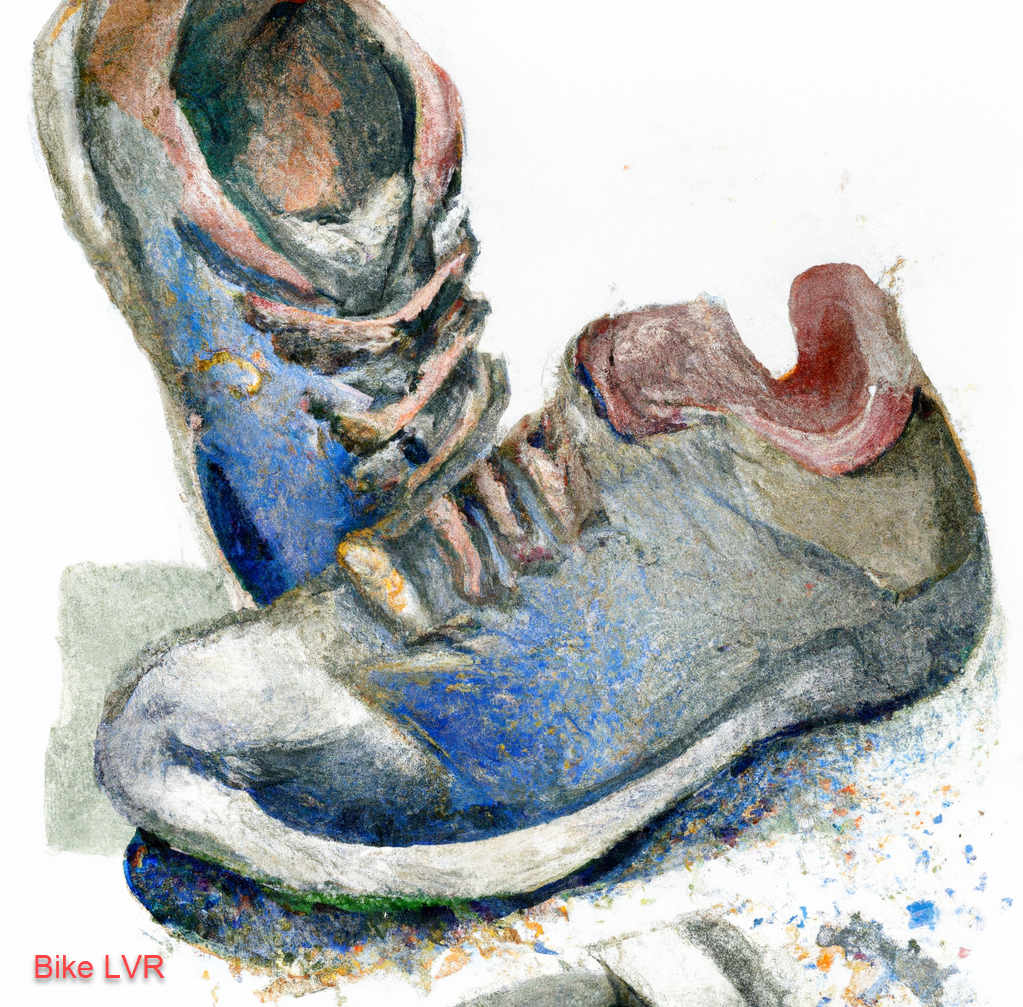 Cycling shoes can make a difference in your ebike ride! But do you need them?
Cycling shoes come with a variety of features to accommodate different riding styles and preferences. For example, some have a lace-up closure for a snug fit while others feature Boa dials for quick and easy adjustments.
We are always looking for protection from the New England elements, some shoes come with gusseted tongues to keep out mud and water. Some high-end models even offer a waterproof membrane to keep your feet dry in wet weather. Additionally, many shoes feature reflective details for added visibility on the road or trail at night.
Cycling shoes are designed to make your bike ride more efficient and provide protection from road elements when out biking. They have stiffer soles for power transfer and many have a cleat so you can attach them to your pedals to maximize power transfer.
Do you need bike shoes for an Ebike?
The case for your Don't need bike shoes:

You can wear shoes you already have and save money
I find it better for my feet and legs on neighborhood rides as you can move your feet into more positions
Easier to get on and OFF your bike. If you ride in a city this can be critical!
You don't need two pairs of shoes when you get to your destination and can actually walk around comfortably

The case for you Do need bike shoes:

Better power transfer from a stiffer shoe to your bike
You can get shoes that clip-in to a pedal allowing an ideal positioning and maximum power transfer
They are designed to bike in and can be more comfortable on long rides
They tend to be lighter than my trail shoes
They usually have velcro and are easy to get in and out of
Easier to clean than sneakers
Many are more waterproof or
When you compare a pair of cycling shoes to a pair of running shoes, you will notice a few major differences. Shoes that are designed for cycling have much stiffer soles and allow you to clip into the pedals to give you more efficient power placement on both your "push" and your "pull".
How do I Choose the Best Cycling Shoes?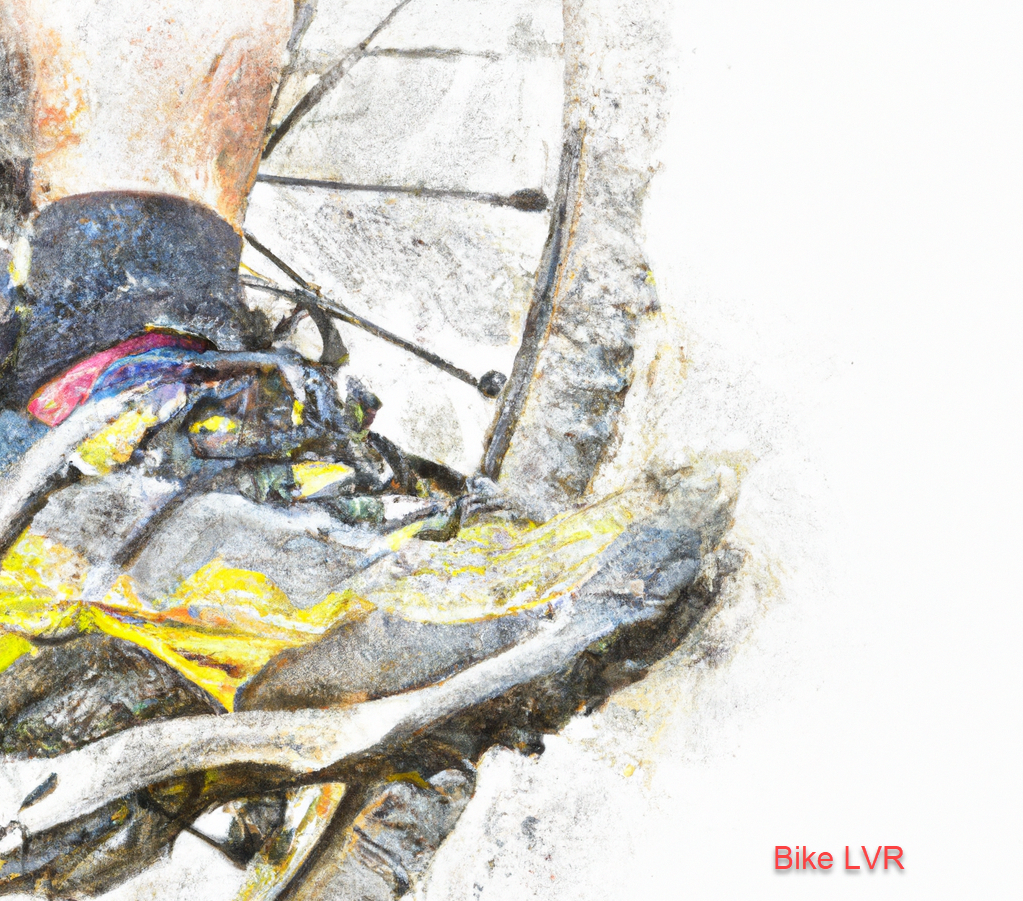 Choosing the best pair of cycling shoes for can be a struggle if you don't know what to look for. The right pair of cycling shoes is going to maximize your performance as long as you select the right shoes for your ridding style. I mostly mountain bike in our local 30 acre park with my daughter in a Thule seat so I ride in stiff trail shoes and save my clip ins for longer trail rides.
The first thing you should ask yourself when choosing an ebike shoe is how much will I use them?
If you are riding a bike for speed, endurance, and fitness regularly then a pair of cycling shoes will benefit you greatly. If you just hop on your bike to go shopping or commute into town, then I'd use what you already have.
When you ride matters! There is heavy due for my early Moring rides and so water proofing is a feature I look for. During the cold weather, beef up your socks on a standard pair of shoes but If you live in a warmer climate, then a highly breathable mesh (or knit) shoe will be ideal for you.
Comfort and performance in a good quality cycling shoe should be well balanced. The main aspect to look for in a shoe fit for the bike is performance. Under no circumstances should this be sacrificed for a bit of comfort.
A good pair of cycling shoes for should feature excellent breathability with a waterproof coating to prevent your feet from holding moisture or getting wet when the weather isn't in your favor.
They should have an ergonomic fit that caters to your feet perfectly. Once laced up, they stay in one place without rubbing throughout the duration of your cycle. They should be super lightweight and feature a stiff sole for ultimate power placement. They should feature stiff heal cups with a non-slip lining to reduce chaffing and increase efficiency.
Ebike Shoes we Love:
Performance Ebike Cycling Shoes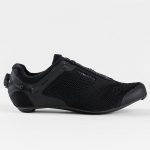 For the road rider who believes performance and speed shouldn't compromise comfort.
The Ballista Knit is a performance shoe for the rider that cares about improving speed and performance primarily in the summer months. This shoe is extremely efficient and highly breathable.
It features Bontrager's inForm Pro high-performance fit for an ergonomic non-slip hold, a heel-mounted BOA IP1 dial for precise fitting adjustments, and is made from a breathable, lightweight knitted material that contours to the shape of your foot perfectly. The sole is made from OCLV carbon and has a stiffness index of 12.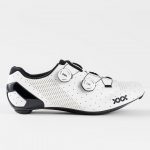 For the road racer who wants the absolute best in comfort, performance, and style.
The Bontrager XXX is a performance shoe that is designed for the racer with comfort, performance, and style in mind. This is the ultimate option for those who want a high-performance shoe that is lightweight, comfortable, and professional. It uses an OCLV carbon sole with a stiffness rating of 14. This allows efficient and powerful placement on the pedals.
The upper is constructed from a lightweight TPU for superior support, comfort, breathability, and water-resistance. It has external heel cups and a no-slip lining to prevent movement and chaffing throughout the duration of even the longest rides. They feature neoprene pads on the tongue to relieve pressure and increase mobility.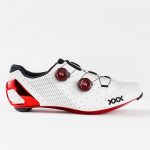 This limited run of our highest-performance road shoes proudly displays the design of jerseys won or worn by professional Trek athletes and teams.
The LTD edition Bontrager XXX cycling shoe for men is a variant of the shoe mentioned above. It has all the same features and performance-wise, it is identical. It differs in styling and was originally designed for professional Trek athletes and team members. If you are looking for something a little different to the norm and want to get yourself a performance shoe that is a one of a kind limited edition, then this is a great option.
The Best Winter eBike Shoe for Cold Climates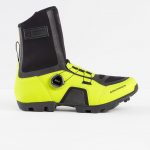 A foul-weather shoe designed to keep the dedicated rider dry and warm in temps ranging from 25F/-3.9C to 40F/4.4C.
The JFW winter cycling shoe is a harsh weather shoe for those who want to increase their cycling season into the winter without sacrificing warmth and comfort. This is a high-cut shoe that can keep your feet warm and dry in temperatures as low as 25 degrees Fahrenheit. It features inForm performance for an ergonomic fit with a little extra room set aside for winter cycling socks and easy off-bike use.
It has a grippy rubber outsole for traction on all types of terrain when off the bike and a completely waterproof Neoprene upper that covers the entirety of your foot.