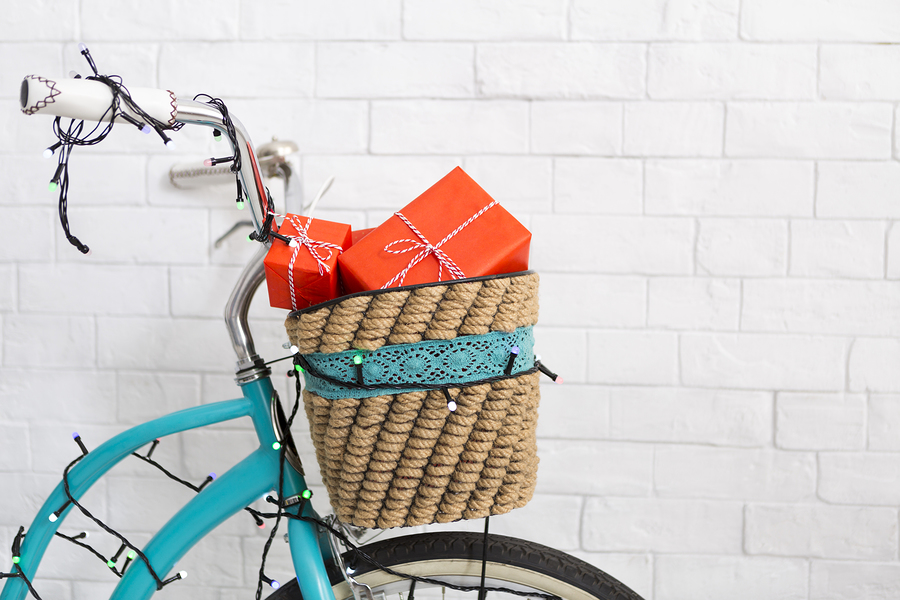 So, you have no idea how to pick gifts for your fellow cycling enthusiasts?
You may or may not understand their sometimes-uncontrollable passion for cycling, but you do understand it is what they love and enjoy the most in life.
Perhaps you want to provide them with a gift that will both be beneficial and important to their life and hobby.
In this article, we will give you 10 perfect gift ideas that any cycling enthusiast will be ecstatic to receive!
We understand that sometimes it can be hard to select the perfect gift for the ones you love, especially if you don't share the same passions and hobbies that they do.
Don't worry, calm your mind, and relax. We have got your back on this one.
Without further ado, here are our top 10 gifts for cycling enthusiasts. Enjoy!
Top Clothes and Gifts for Cycling Enthusiasts
You're probably not going to purchase a new bike as a gift for the person in question. This can get a bit costly and confusing, so what is the next best thing?
Well, the key to a great cycling set up is the bike, a keen rider, and a great set of clothes.
Now we can't replace the bicycle or the rider, so we are going to look at some clothes that will serve as great gifts for the cycling enthusiast.
An exceptional pair of shorts or leggings and a well-designed cycling top is the perfect place to start when looking for a gift. All you need to know is the rider's size.
Who would have thought buying a gift for someone with such an in-depth hobby would be so easy!
Gifts for Cycling Enthusiasts – Clothes for the Female Cyclist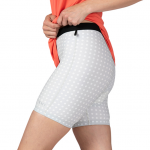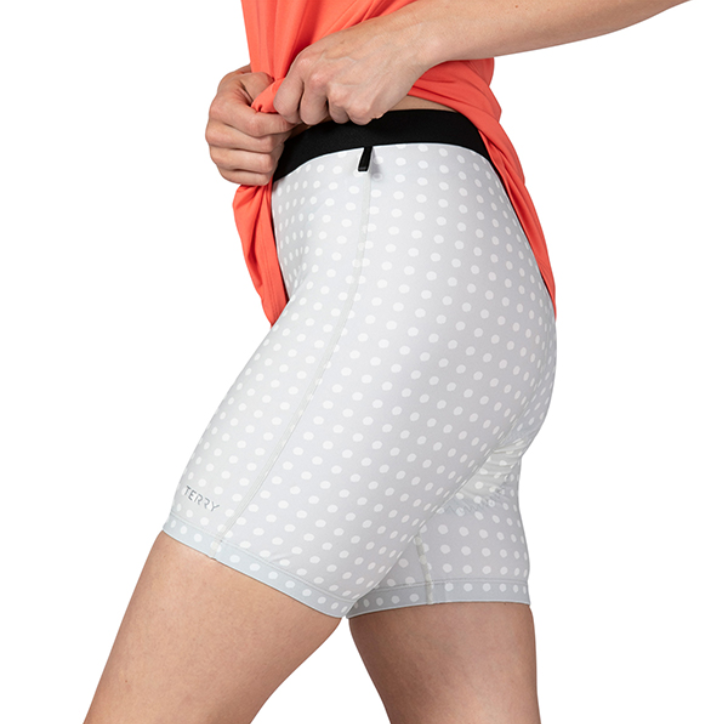 The Mixie Liner is a novel under-skirt, under-short garment that instantly transforms streetwear into cyclewear. In addition to improving the fit for 2020, we are making it available in three distinctive prints to coordinate beautifully with the Terry Mixie Skirts. Features include Italian Urban chamois; soft, elastic waistband; enclosed elastic leg bands; 5 inch inseam.
This liner offers a comfortable chamois and an anatomical cut that favors cycling.
The beauty of the Mixie Liner is that you can use it as an underlayer to transform your casual wear into clothing that caters to cycling purposes. Simply put on this liner underneath a favorite skirt or pair of shorts when cycling out to a family gathering or event where workout gear may not be appropriate.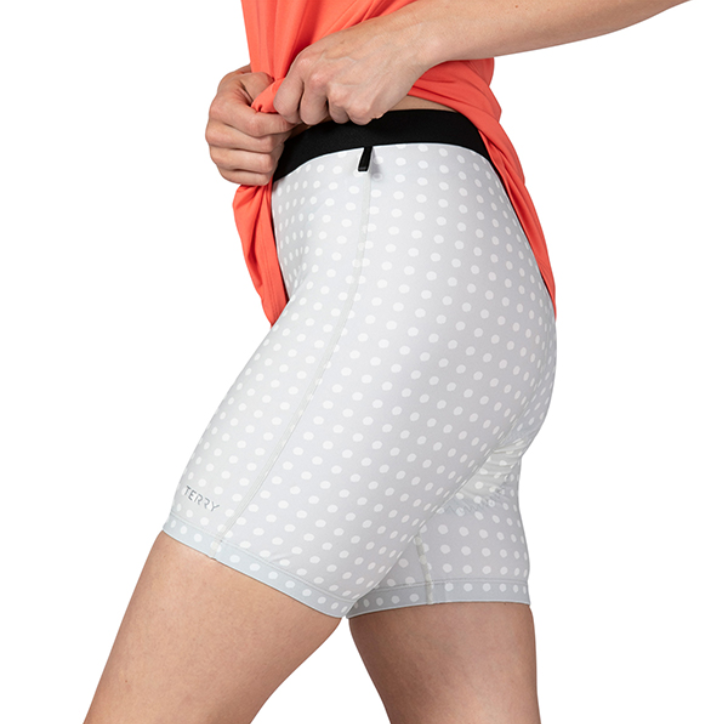 This is a great gift for the cyclist that wants the style of their casual clothes but the benefits of a great pair of cycling shorts.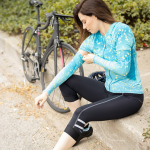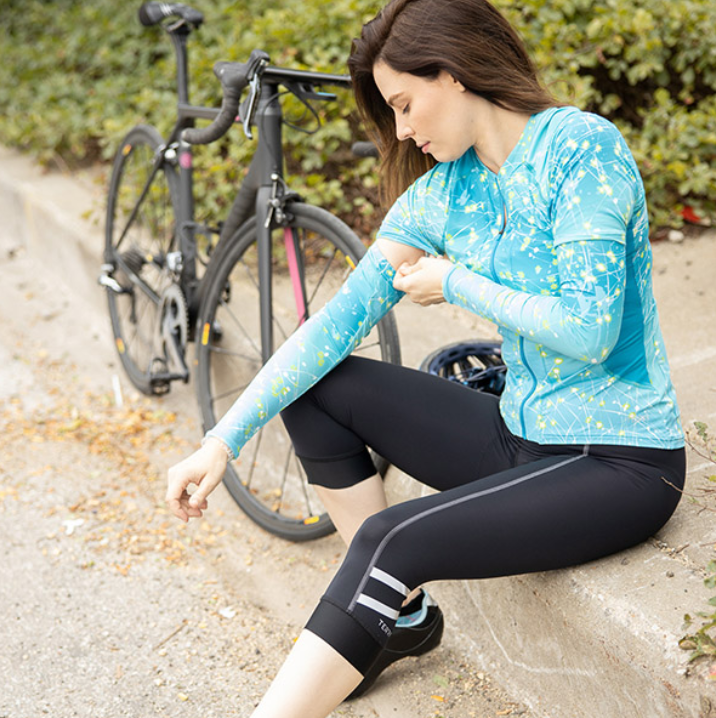 The Bella Prima Knicker is Terry's best-in-class performance bottom that extends below the knee. 2.5 inch laser-cut, elastic-free comfort leg bands keep knickers in place and eliminate binding against the calf.
The Bella Prima knicker is the best set of leggings on the market when comfort and performance are concerned.
It's a top of the range piece of clothing for the keen cyclist, providing well-placed seams, excellent muscle compression, and a brilliant chamois that is suited for long-distance riding.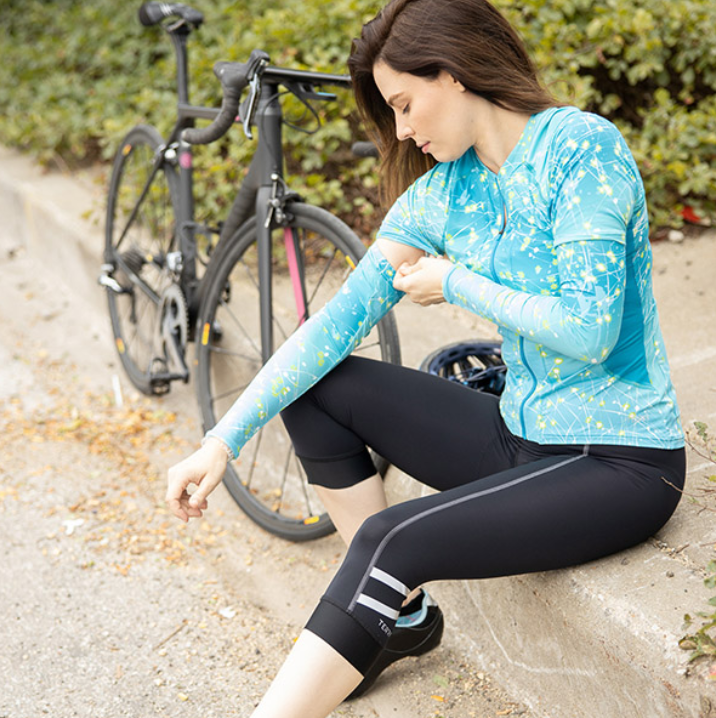 This is the ideal gift for that special person in your life that loves endurance cycling and touring. Anyone that receives this gift will be over the moon with its superior quality and design.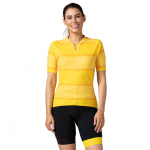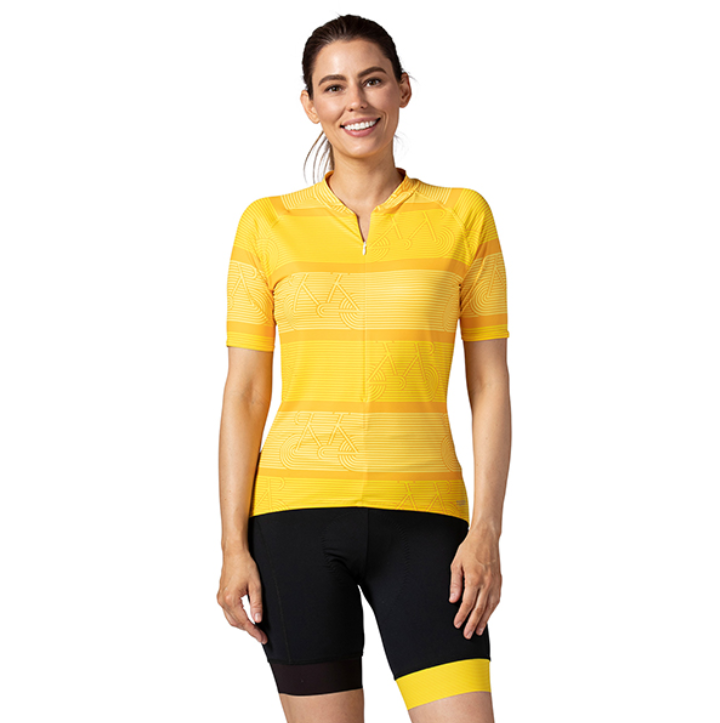 Minimally constructed for speed and comfort, our Soleil Short Sleeve Jersey is made of a proprietary UPF 50+ fabric that's extremely lightweight, moisture wicking and comfortably wearable in hot temperatures. Simple crew neckline with full collar that's tapered at front and a 14in. hidden front zipper for ventilation; extended sleeves for coverage; elastic-free arms and hemline; slightly longer rear for on-bike position; 3 open rear pockets. Athletic fit.
If you're looking for a gift for your loved one or cycling-obsessed friend, then look no further than this short-sleeved jersey.
Coming in a range of three different colors and designs, you can be sure that you select the perfect jersey that will impress even the most style-conscious rider.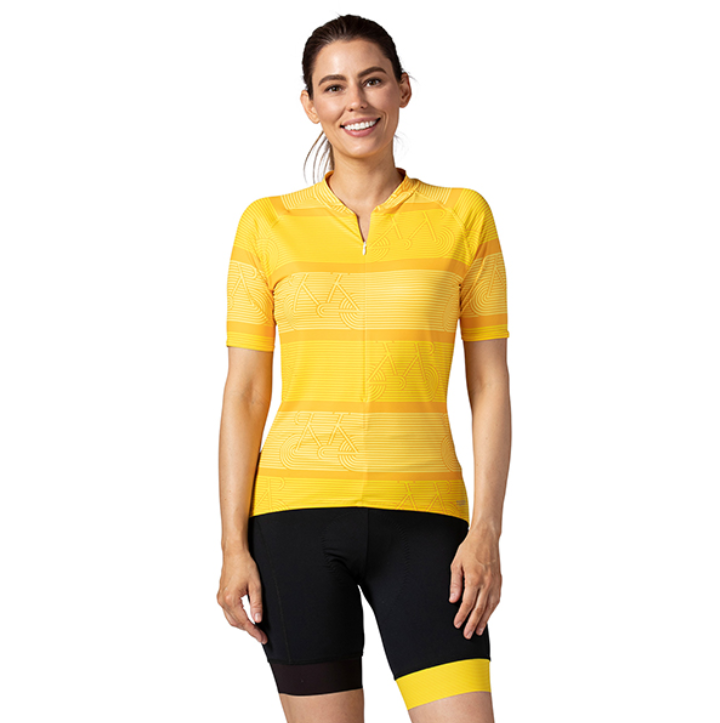 This jersey offers a comfortable, moisture-wicking, and aerodynamic design that is extremely lightweight.
If you know that the person in question is lacking a high-quality cycling top, then perhaps this is a good gift idea for you.
Gifts for Cycling Enthusiasts – Clothes for the Male Cyclist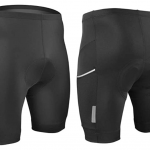 This men's cycling short is made of the proven and tested spandex fabric we have been using for many years. Ideal for avid cyclists who need muscle support for intense cycling. The shorts have a light compression to compress muscles for a light massaging support.
If you're looking for a pair of shorts to buy your friend or loved one but don't even know where to start looking, then perhaps this pair is ideal.
This pair of cycling shorts have a high-density chamois suited for the male rider that loves long-periods on the saddle.
If the person in question is often cycling long distances or taking touring holidays, then the Aero Tech Shorts will be their new favorite piece of cycling clothing.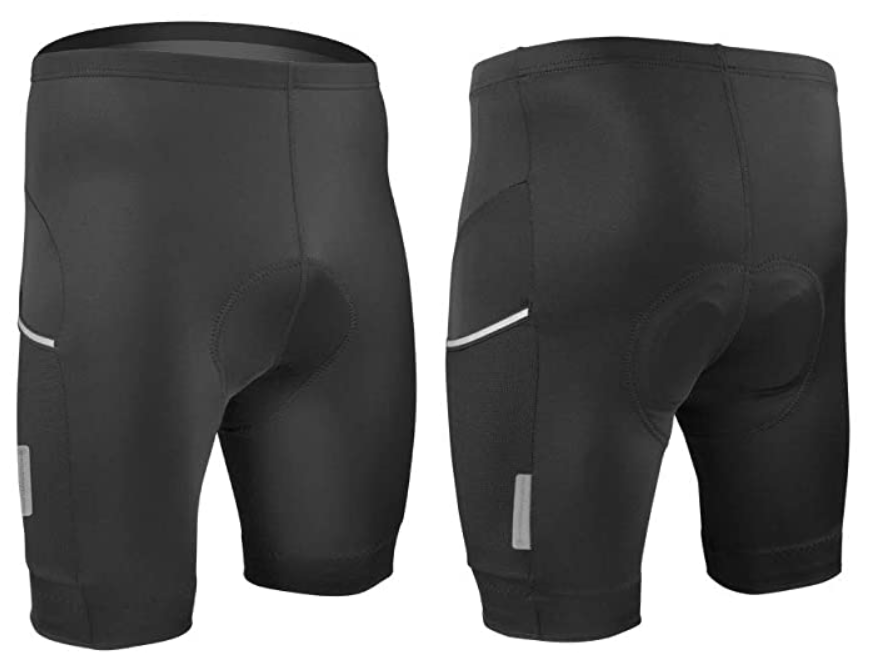 Offering muscle compression and long-lasting fabrics, this pair of shorts makes a durable all-rounder that any keen cyclist would love to receive as a gift.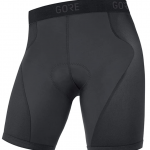 A liner designed to provide all the comfort and breathability you need while riding, but giving you the freedom to wear your favorite over short on the outside. This liner will get you to your destination with minimum sweat and maximum comfort.
This liner provides excellent comfort, moisture-wicking, and breathability.
It is ideal for someone that needs a liner for use under casual wear when attending events where cycling shorts may be inappropriate.
They offer a lightweight article that can be discretely worn under a pair of pants or shorts that still provides the attractive qualities of a good pair of cycling shorts.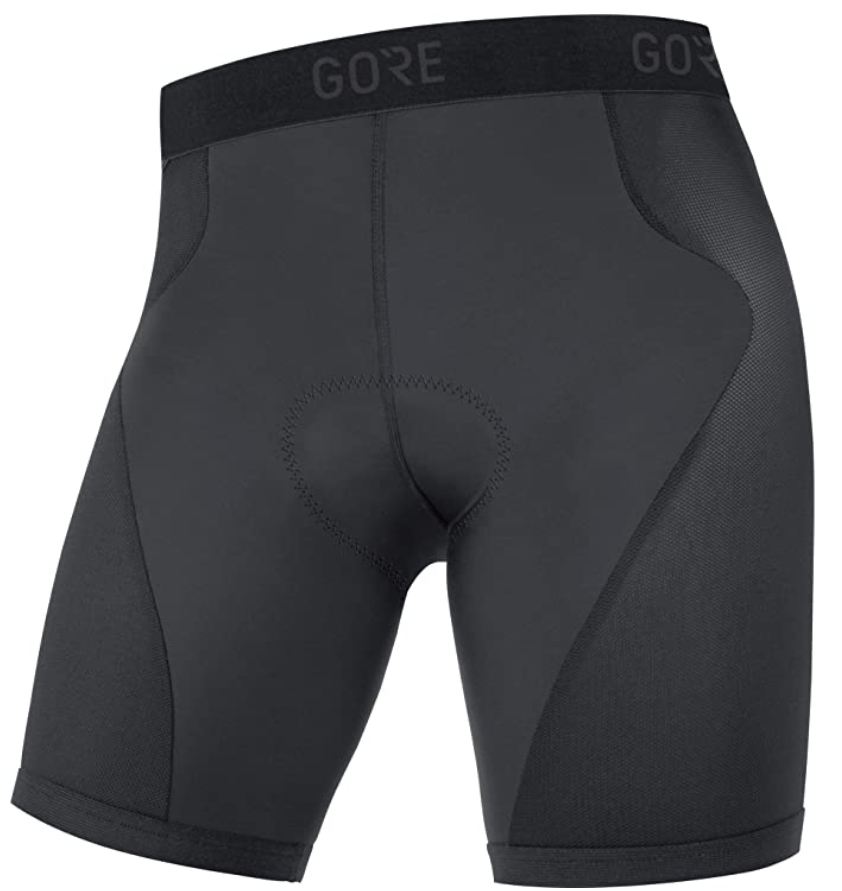 This is an excellent gift for the man that lacks a good liner for casual use and a safe bet if you're not sure what gift to buy your cycling enthusiast husband or friend.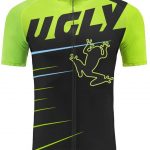 Customize your own design, and complete your idea according to your drawings
This short sleeve jersey is ideal for a cyclist looking for ultimate breathability and wicking qualities.
We love this product because of the range of style options offered. There are over 20 different designs to choose from.
This makes it easy to find a unique gift that the cycling enthusiast will be proud to wear when cycling with friends.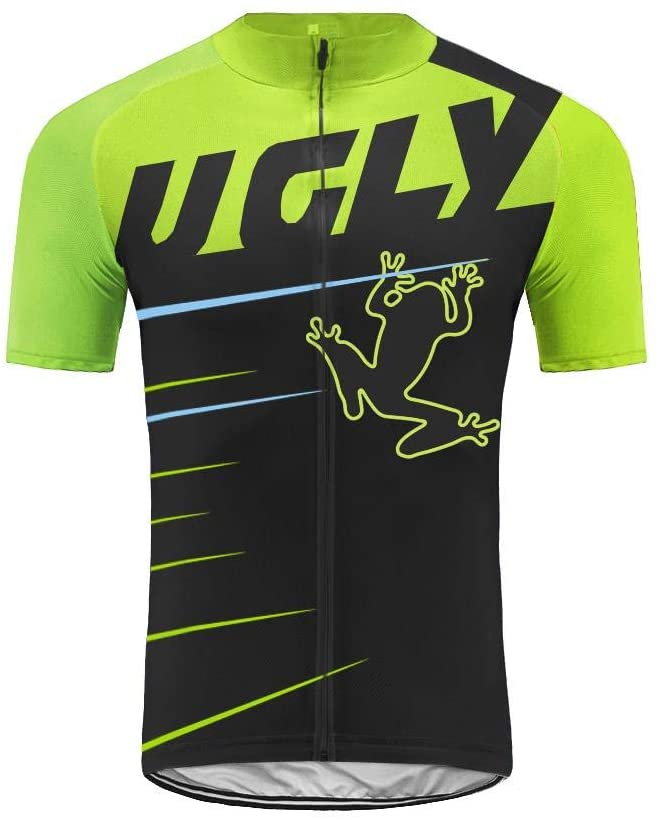 Along with the multitude of styles, Uglyfrog also offers the option of purchasing the jersey with a pair of bib shorts. If you're looking for a gift for under $50 for the style-conscious cyclist then this is a great place to start.
Accessories and Extra Gifts for Cycling Enthusiasts
If clothing doesn't feel like the right gift option for your friend or loved one, then maybe a thoughtful accessory or a useful piece of cycling equipment will bring more joy.
In this section, we have selected a range of gifts for cycling enthusiasts that are sure to make them smile when opened.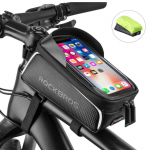 ROCKBROS is a brand of ROCKBROS LLC in the United States. The company adheres to the concept of providing affordable products for every consumer who loves cycling and healthy life, disseminating healthy cycling culture and focusing on the field of cycling equipment.
This handy phone mount functions as both a visible phone holder and a useful frame-mounted bag.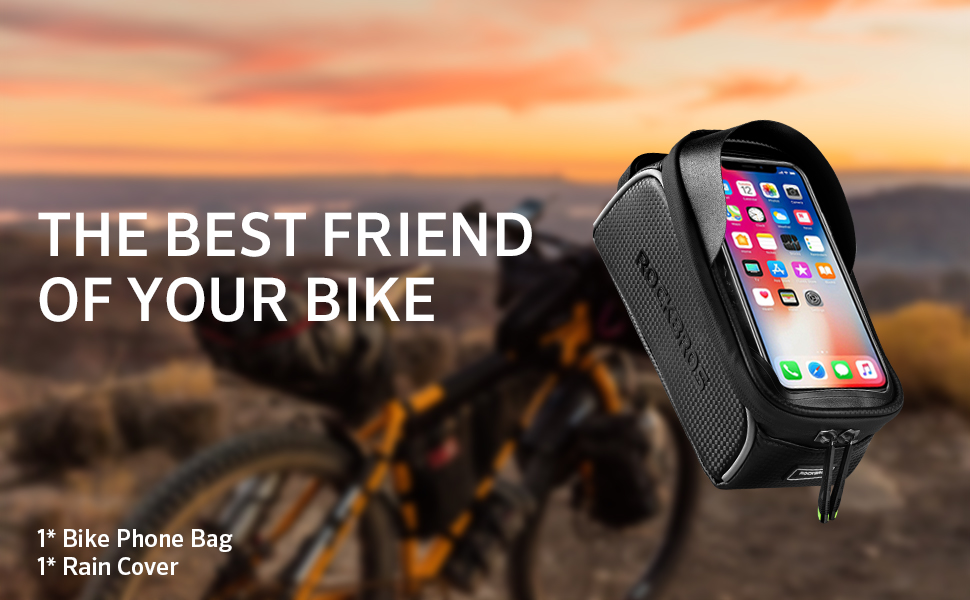 The bag sits on the frame just in front of the handlebars making the phone clearly visible and useable for maps and cycle tracks.
The Phone bag's compartment is also easily accessible and provides a place to store energy bars or a pair of glasses that can be obtained without dismounting the bike.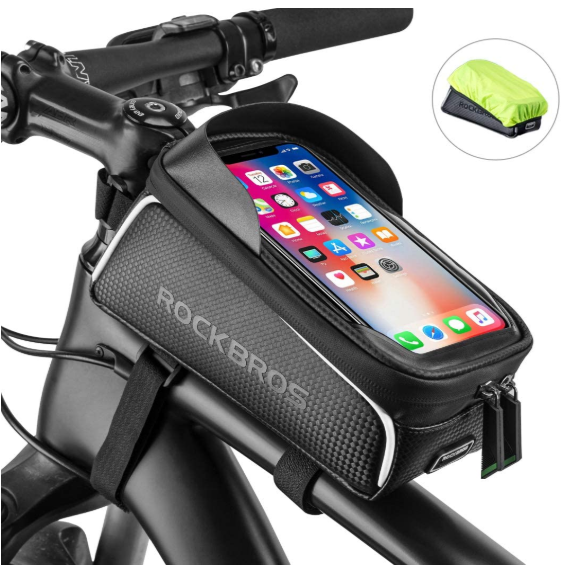 This gift is ideal for any cyclist whether male or female and is an extremely useful addition to their setup.
If they enjoy touring or long-distance rides, having a phone and a storage compartment at their fingertips will be incredibly useful.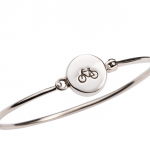 Made from recycled Sterling Silver, this hand- forged and -stamped Cuff Bracelet is a lovely sentiment to the bicycle – and is great for gift-giving, too. Each charm is meticulously made at the House of Metalworks studio located in Emmaus, PA.
This sterling silver hand forged cuff bracelet is the perfect gift for a loved one that is passionate about cycling.
This bracelet features a stamped bicycle which is charming but not too invasive, making it a beautiful addition to any number of your cycle lover's outfits.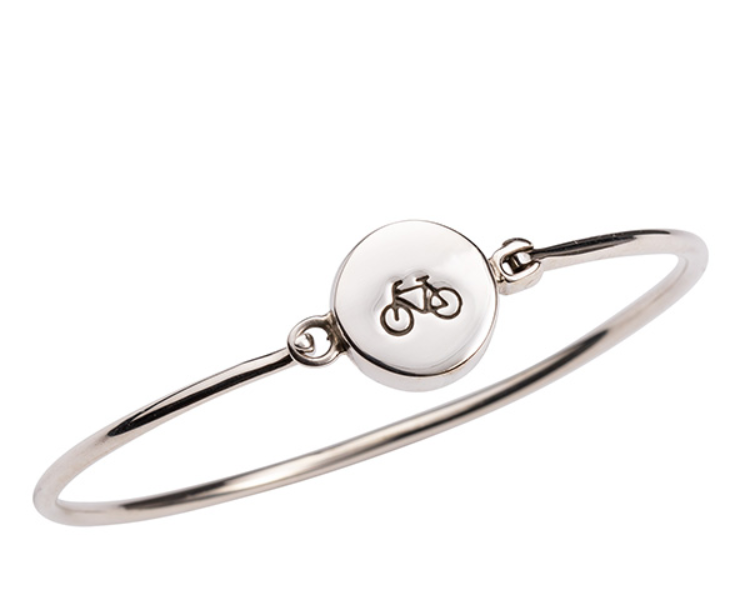 This gift is for those that don't want to delve too deep into clothing or cycling equipment but still want to give a gift that is personal to their passions.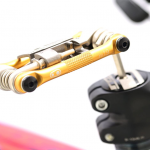 Crank Brothers Multi 19 Tool supplies most anything you need on the Road/Trail.
This makes an extremely useful gift for any enthusiastic cyclist and one that they will be grateful to have for many years, especially when they get a chain-snap or loose seat post.
This 19-piece tool set comes in a one-piece compact foldable application making it easily storable in a small saddle or frame bag.
The tool features many wrenches, flat head screwdrivers, a spoke wrench, and most impressive of all – a universal chain tool.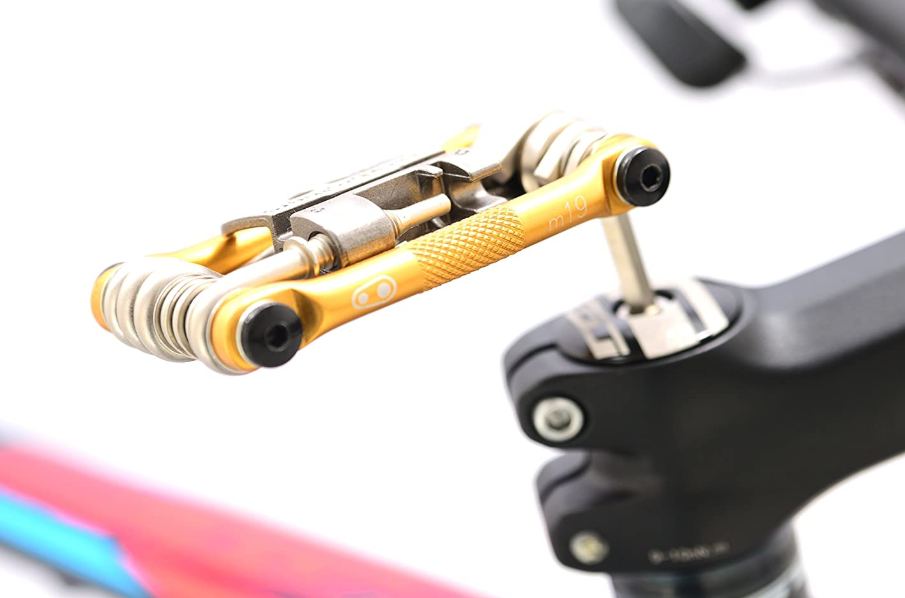 This product is a lifesaver and something that will leave your recipient wondering how they ever lived without it.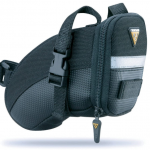 Traditional triple nylon/Velcro strap mount with snap-buckles . Made from 1200 denier Cordura with PTFE coating. 3M reflective strip and rear light attachment location.
This high-quality saddle bag provides a place to store cycling essentials tightly underneath the saddle without sacrificing the aerodynamics of the bike.
It is made using high-quality materials and features a large enough pocket to store a tool kit, puncture repair patches, and a Co2 powered mini tire pump.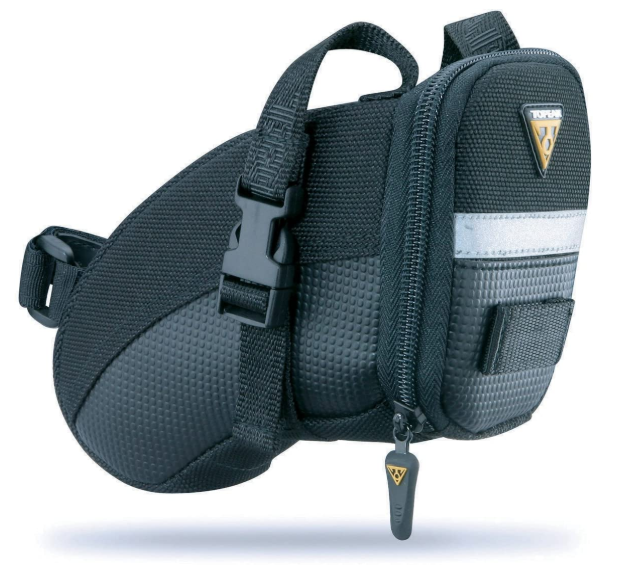 There is an option of four different sizes to cater to your recipients' bike and each size features a clip on its rear for a red light or reflective strip.
You can wrap this up as a gift on its own, or pack it full of small cycling accessories like the M19 tool, Cycle bracelet, or puncture repair kit can make a small "cycling hamper" that any keen cyclist will love.
Getting Your Perfect Gift Ready
Once you've figured out exactly what you want to buy your cyclist friend or loved one, it is time to wrap it up and see their eyes light up when its opened.
If you want to go the extra mile perhaps you could even purchase some wrapping paper with a bicycle print on it.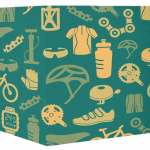 It can be used in a variety of ways besides gift wrapping, such as in craft projects, wall and bulletin board decorations, greeting card decorations, scrapbooking, and book covers.
Seeing their gift wrapped up in this will be sure to make them smile on their special day.
We hope we have given you some inspiration and a range of ideas to make your cycling enthusiasts' birthday a special one.
We understand that finding the perfect gifts for cycling enthusiasts can be a difficult task to undertake but you should now have a clear picture in your mind of what exactly they will enjoy.