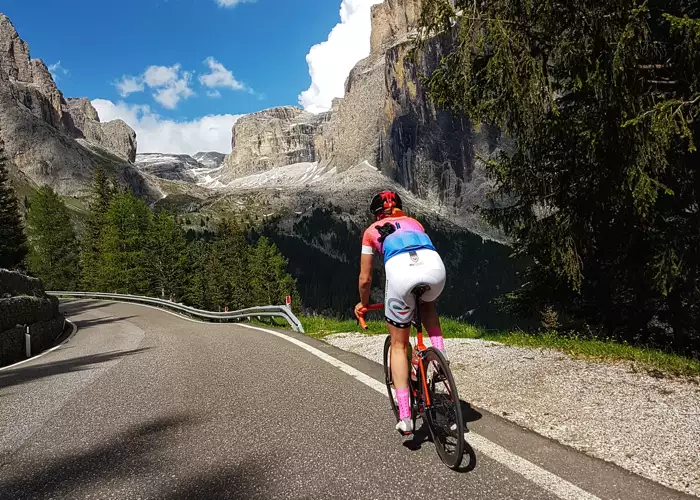 It's summertime, and there's nothing quite like cycling in the summer sun. Sadly, you can't just put on any clothes, hop on your bike, and hit the road. It takes preparation: the right helmet, comfortable clothing, and planning.
To ensure your comfort, safety, and avoid feeling like you're roasting from head to toe, here's a handy guide to what you should wear when cycling in summer.
Helmet/Hat
A helmet is one of the crucial biking equipment you'll ever buy. It's best to always wear a helmet when cycling as it reduces your chance of sustaining a head injury by around 85%.
The best helmets for cycling in summer should be snug fit, light, comfortable, and well ventilated to keep you safe when riding your bike. When choosing one, always select one that fits well and that you can adjust.
Apart from wearing a helmet, you can also use a hat under your helmet to avoid sunburn, keep the sweat out of your eyes, and prevent hair from getting in your eyes. You must choose one that is moisture-wicking and lighter than your typical winter hats, ensuring that you remain cool and dry throughout the ride.
Shorts & Skorts
A quality pair of biking shorts or cycling skorts for women enhance your comfort and help you finish every ride with more energy to spare. To ensure this happens, finding bike shorts that will allow you to pedal and zip up or snap together easily is crucial.
Many bike shorts and skorts feature fabrics with a bit of stretch to allow for comfort and ease in movement as you pedal while wicking away sweat.
Bike Jersey & Tops
Cycling tops offer UV protection to help protect your skin from the sun's damaging rays. When choosing a cycling jersey, make sure it fits snuggly. A jersey with a good fit allows air to easily circulate around your body and wick away sweat — to prevent overheating. Meanwhile, loose-fitting tops will result in reduced performance, as well as being uncomfortable.
Consider the following features when buying your cycling jersey:
High breathability
Longer cut for extra coverage
Front opening for added ventilation
Back pockets for easy on-the-go access
Flip-up collar to shield your neck against UV rays
Wider shoulder cuts for maximum freedom of movement.
Accessories
Here are a few extra items you can consider for your next fun and fuss-free bike ride.
Sun Glasses
Protecting your eyes is an absolute necessity when cycling. From flying debris to bugs and UV rays that can damage your eyes, it's critical to be protected from all angles. The best pair of sunglasses will boost visual acuity, fit well within your helmet straps, and don't slide forward on your face. Also, they keep your eyes from drying out on long rides.
Gloves
Cycling gloves are an essential piece for any cyclist. They protect your hands when you fall, and the padding makes it much more comfortable to grip your handlebars. For mountain biking, you can grab a pair of full-finger gloves or fingerless gloves for road cycling.
Water Bottles
Nothing is more critical to a good day of riding than staying hydrated. Hence, one of the necessary precautions is bringing along your own water bottle. The best water bottles are BPA-free, are easy to grab one handed, and are leak-proof.
Happy Summer Cycling
Wearing the proper outfit when cycling ensures you're always comfortable and protected on your ride. We look forward to seeing you out this summer on a ride.