Shorts, bibs, skirts, skorts, long shorts, short shorts, mid-sized shorts. Blue shorts, grey shorts, purple shorts, black shorts. This isn't a Dr. Seuss poem; this is just a handful of the types of bike shorts available on the market.
How do you select a pair of bike shorts? There are so many types of shorts and almost as many features particular to each pair. In a sense, there shouldn't be any fewer available pairs of shorts, since each pair caters to a specific need and riding style.
In this article, we're going to examine different features of bike shorts, and how cyclists can use them differently.
Necessary Features
Like most activewear, you should select bike shorts built with synthetic fabric. Synthetic fabric offers two benefits: breathability and the ability to wick sweat away from your legs. Shorts made with synthetic material aim to keep you cool, infection-free, and comfortable on the trail.
Of course, $10 exercise shorts are usually made with synthetic material. Why, then, should you pay extra money for a pair of bike shorts? What sets bike shorts apart from standard workout shorts is the chamois, which is the padding that lies between yourself and your bike saddle. Without a chamois, rocky trails and long rides will prove uncomfortable. With a well-designed chamois, you can on even the roughest trails for many days in a row.
While, technically, a chamois refers to padding made from goat leather, a modern chamois usually features a gel or form padding. The padding shape will be different depending on your preferred type of riding. Endurance and performance shorts feature a chamois that's more ergonomically shaped and fixed to the front of the shorts. They're also built to accommodate the more forward-facing position, common to endurance riding.
Mountain biking shorts feature a chamois built toward the middle of the short rather than the front. They're often fixed to removable liners, allowing you to remove them if you want more freedom of movement.
How to Choose Endurance Bike Shorts
Endurance shorts feature a tight fit, synthetic materials, and a bowed chamois that allows you to ride in a forward position. The Terry Touring Short is an excellent example of endurance bike shorts made with synthetic materials and a well-designed chamois. These shorts feature a breathable mix of 63% polyester, 23% nylon, and 14% spandex.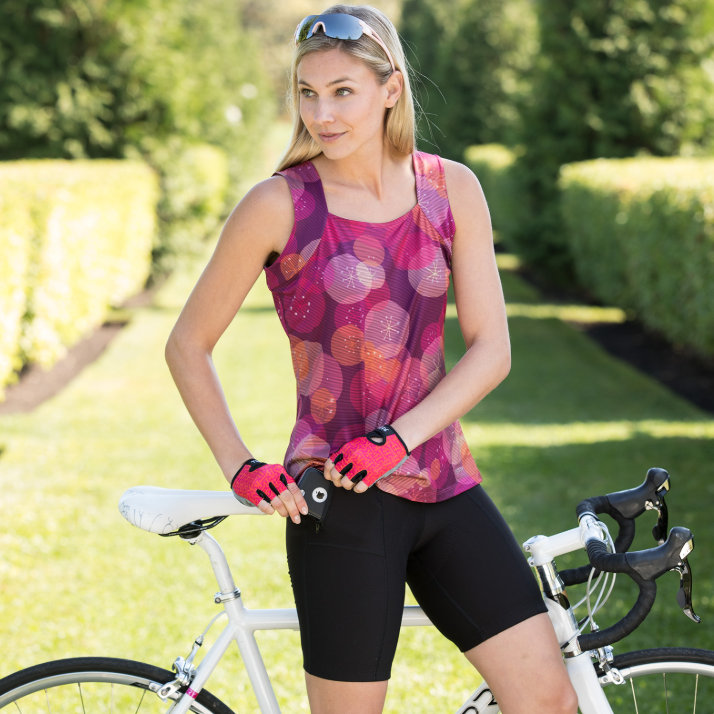 The short features the Flex Air Tour Chamois, which is built with multi-density foam for endurance riding. Many small holes in the Terry Touring Short improve airflow, which helps to wick moisture and increase breathability. Additionally, the all-way stretch material ensures that you're padded, yet able to move freely without feeling awkward.
Endurance shorts like the Terry Touring Short ensure a comfortable fit for multi-day rides and long strolls around town. If you're looking for endurance shorts, look for shorts with a comfortable, moisture-wicking material, and the features you'd want on a multi-day ride.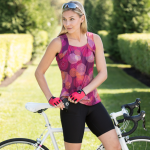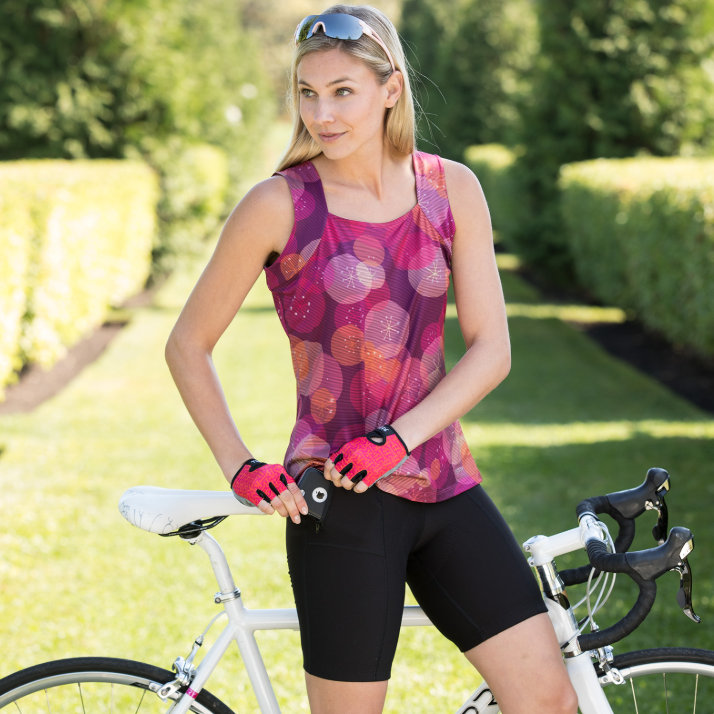 Congratulations – you've found the best multi-day, moisture-wicking, fully featured bottoms for touring. Equipped with an impressive feature package that's ideally suited to bike touring, the Terry Touring Shorts are also available in 3 lengths (5 inch, 8 inch, 10 inch) and in plus sizes (9 inch).
Of note, look for pockets that can fit your valuables and fasten reliably. Velcro, zippers, and magnets can hold zippers closed without altering your comfort. Additionally, ensure a compressed fit, but nothing tight enough to cause rashes or restrict blood flow.
How to Choose Performance Shorts
Performance bike shorts are similar to endurance shorts, but they have more of an emphasis on all-day rides than multi-day rides. Thus, performance bike shorts often have a different fabric composition and feel than the endurance ones.
The Terry Bella Short is an excellent example of what a performance short should feature. The shorts feature the Flex Air Chamois, providing a comfortable fit and freedom of movement on the saddle. A team of female testers chose the Terry Bella Short as their favorite, which means a lot, considering the high quality of Terry products.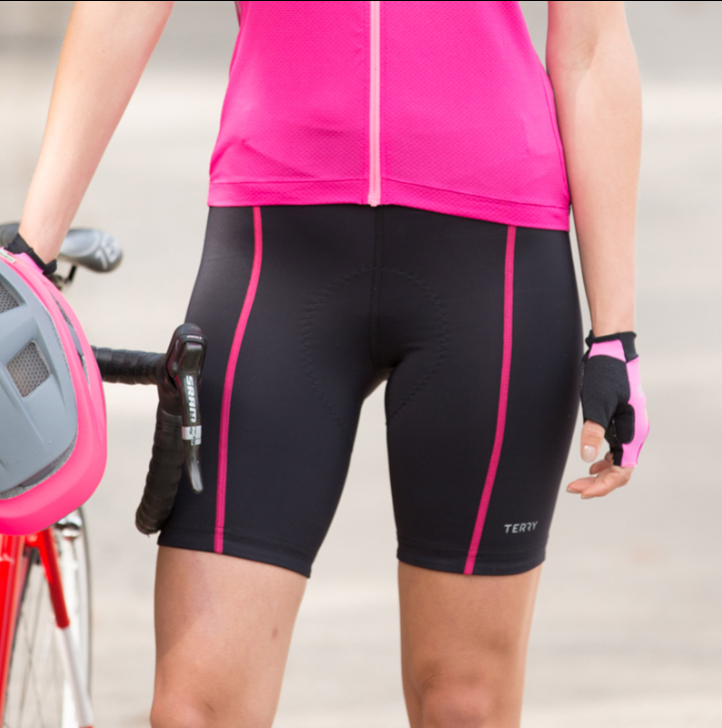 Additionally, the shorts are designed with fabric that's 74% Meryl nylon and 26% spandex. Rather than being polyester-heavy like the Terry Touring Short, the Terry Bella comprises more nylon. While both materials are durable, nylon tends to be stronger, abrasion-resistant, and resistant to damage from oil and many chemicals. Simply put, nylon is perhaps the most durable material on the market.
So what does durability have to do with performance shorts? In intense situations like races or triathlons, riders need a material that will endure high-demand riding. While polyester is reliable and moisture-wicking, nylon has the benefit of increased strength and resistance.
Whether you're interested in competitive riding or shorts that will outlast any other, look for performance shorts for a product that will last multiple years.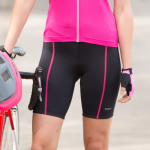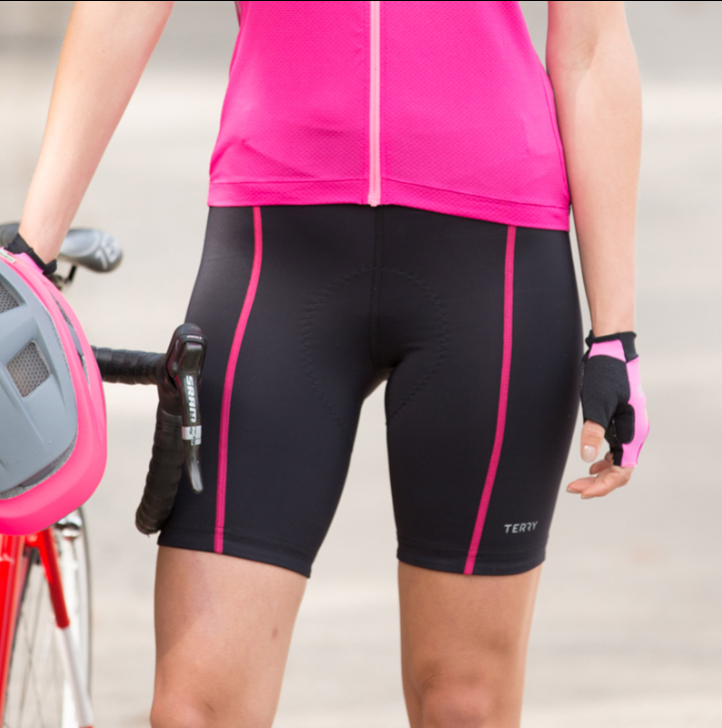 The Terry Bella is one of the best cycling shorts available to women. Universally loved for its style, fit and all-day comfort, the Bella has all the best features and just the right level of compression. Six curvy flat-stitched panels; wide, elastic-free front waist yoke; soft, matte performance fabric with a high spandex content for muscle compression; silicone Terry leg gripper. Choose Bella if you want the best bike short made for women, ride frequently and aggressively, and like to support products made in the USA.
How to Choose Mountain Bike Shorts
Compared with endurance and performance bike shorts, mountain bike shorts require a more durable composition, high-quality materials, and a looser feel. While materials like denim provide maximum durability, these shorts also require breathability, and moisture-wicking capabilities.
High-quality mountain shorts provide comfort, protection from falls, and enough air to move around freely at a moment's notice. Let's look at the Terry Metro Lite for an excellent example of a mountain bike short. Built with 85% nylon and 15% spandex, these shorts will endure even the harshest conditions. And with a loose feel, you'll have maximum comfort dodging trees, gliding through the air, or just strolling through the woods.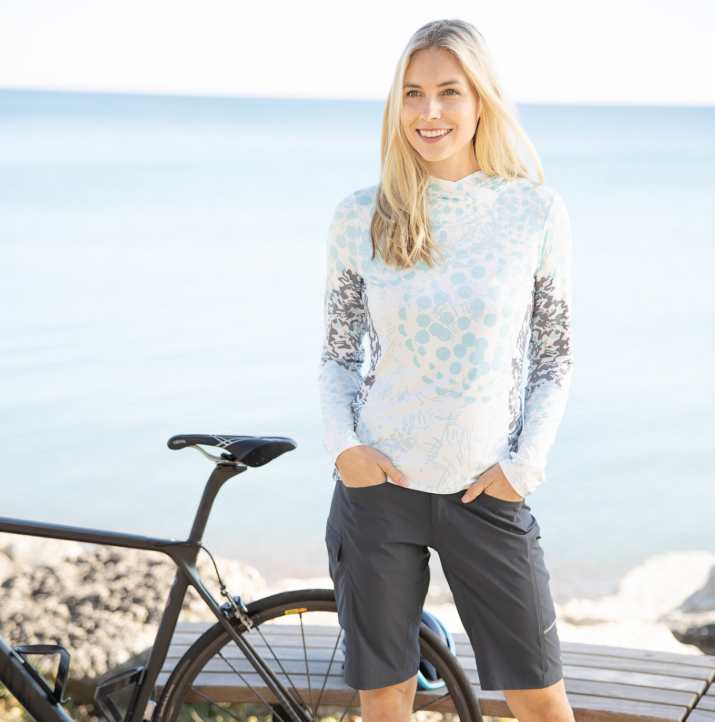 The Terry Metro Lite shorts feature the Urban Chamois, which has multi-density foam padding and reduced bulk. These shorts have several secure pockets to store your valuables, too.
No matter how you ride, how often you ride, or why you ride, you shouldn't forego buying shorts that last. Who wants to online shop every couple of months for a new pair of bike shorts? Instead, choose a pair that last a while.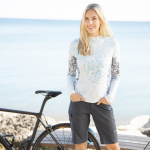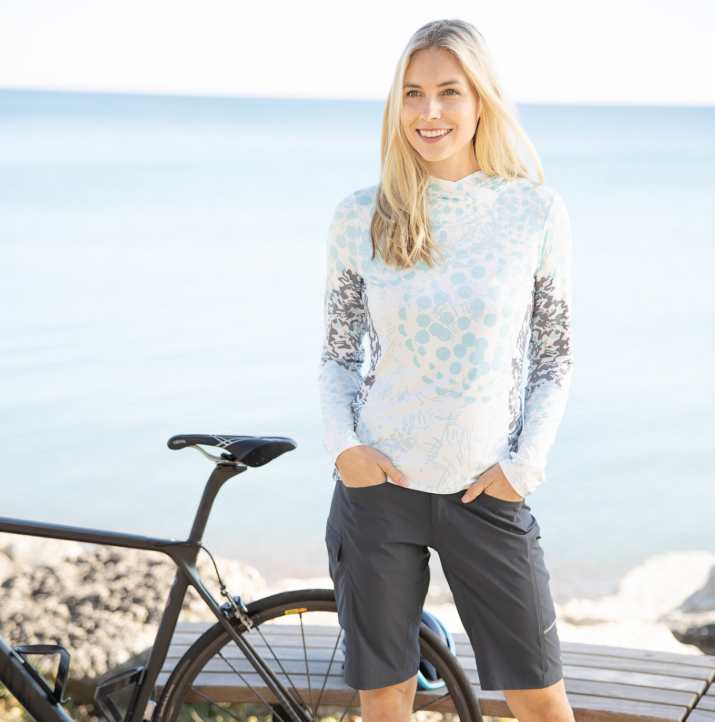 Sophisticated construction elements include stretch gussets at sides of waist, a full length crotch gusset for better on-bike utility, and flatteringly curved back panel with embroidered detail. The pockets are substantial: 2 front hand pockets; 1 zip front leg pocket; 1 bellowed cargo pocket with magnetic closure (easily fits a cell phone or 2). 11.5 inch inseam (lower thigh).
As you learned in this post, durability, feel, fit, and the quality of the chamois should be your highest priority when choosing a new pair of bike shorts. You should also select bike shorts according to the type of riding you do and the features you need, but don't forget to also pay attention to the way you style your bike shorts for any occasion!