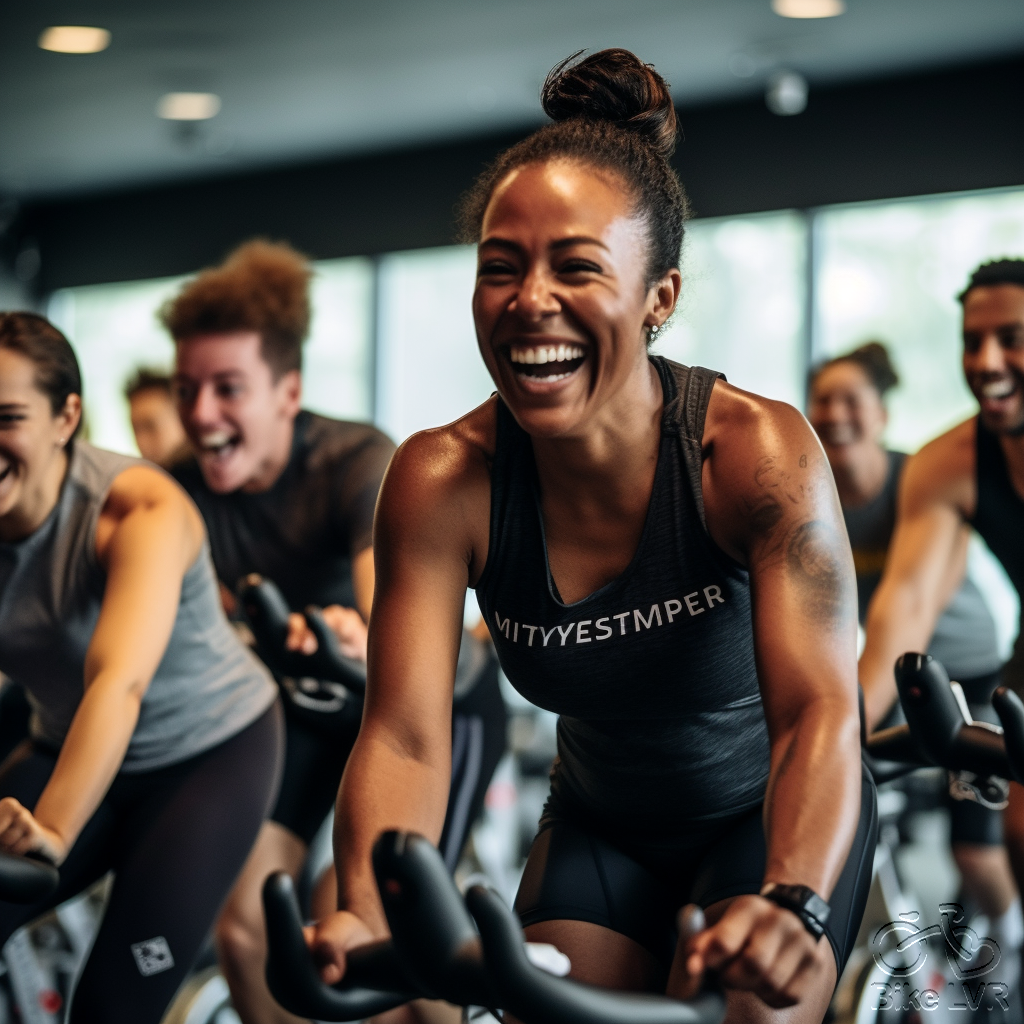 Get yourself ready to optimize your in-home cycling workouts! From spinning classes that move you, to taking virtual rides with friends – an appropriate pair of indoor cycling shoes could make a difference between a frustrating session and one you love. We're here to help take all the guesswork out of do you need indoor bike shoe and if you do what to look for!
Table of Contents:
⁉️Do You Need Special Shoes for Indoor Cycling?
Typically Yes, you need special shoes for most indoor cycling classes and to use a Pelton machine. Just as you need specific pairs for tennis, basketball, and soccer, you also need shoes designed to help your feet push against the pedal. The foot arch is one of the weaker parts of the body, so it needs all the help it can get as you complete 60 – 80 rotations per minute.
The shoes you wear during your spin sessions can make a ride comfy or a pain. Without an indoor cycling pair, you can say goodbye to healthy feet and say hello to blisters and sores. Cycling shoes have clips that attach to your pedals that ensure you use your energy efficiently, improving your performance and minimizing your risk of getting injured.
Forget the weight or aero concerns of outdoor shoes – if you're ridding indoors as we do much of the New England winter, consider an indoor-specific option. It's much more conducive to walking and won't make your entrance (or exit) look like a slow waddle! Whether it's in your own home or at a gym/studio for group sessions, these specially designed shoes will have you strutting around with grace every step of the way.
🔎How to Select Indoor Cycling Shoes
The first step to selecting indoor cycling shoes is to check the pedals on the bikes in your studio. Most use Shimano Pedaling Dynamics (SPD), but it's best to confirm before you buy.
Afterward, choose a comfortable pair that offers a secure but breathable fit. The shoes shouldn't be so loose that they slide when you walk, but they also shouldn't be so tight that they hurt your feet.
When you're off your bike, having shoes with grip makes all the difference. Mountain biking kicks are a great choice for indoor cycling – so no slipping and sliding around on sweaty surfaces!
Ignore shoe weight as you would on road or trail ride. When you find shoes with the correct style, size, and grip, go ahead and choose the design and color you like.
FAQ on Shoes:
🏆 What Are the Best Spin Shoes?
It may seem overwhelming to find the perfect indoor cycling shoes, especially if you're new to spinning. However, if you find a pair with excellent arch support, an effective lacing system, and a high-quality clip, you've already won half of the battle. In the end fit and wicking is what matters. I have a wide foot so that is a must when I'm looking at an indoor cycling shoe.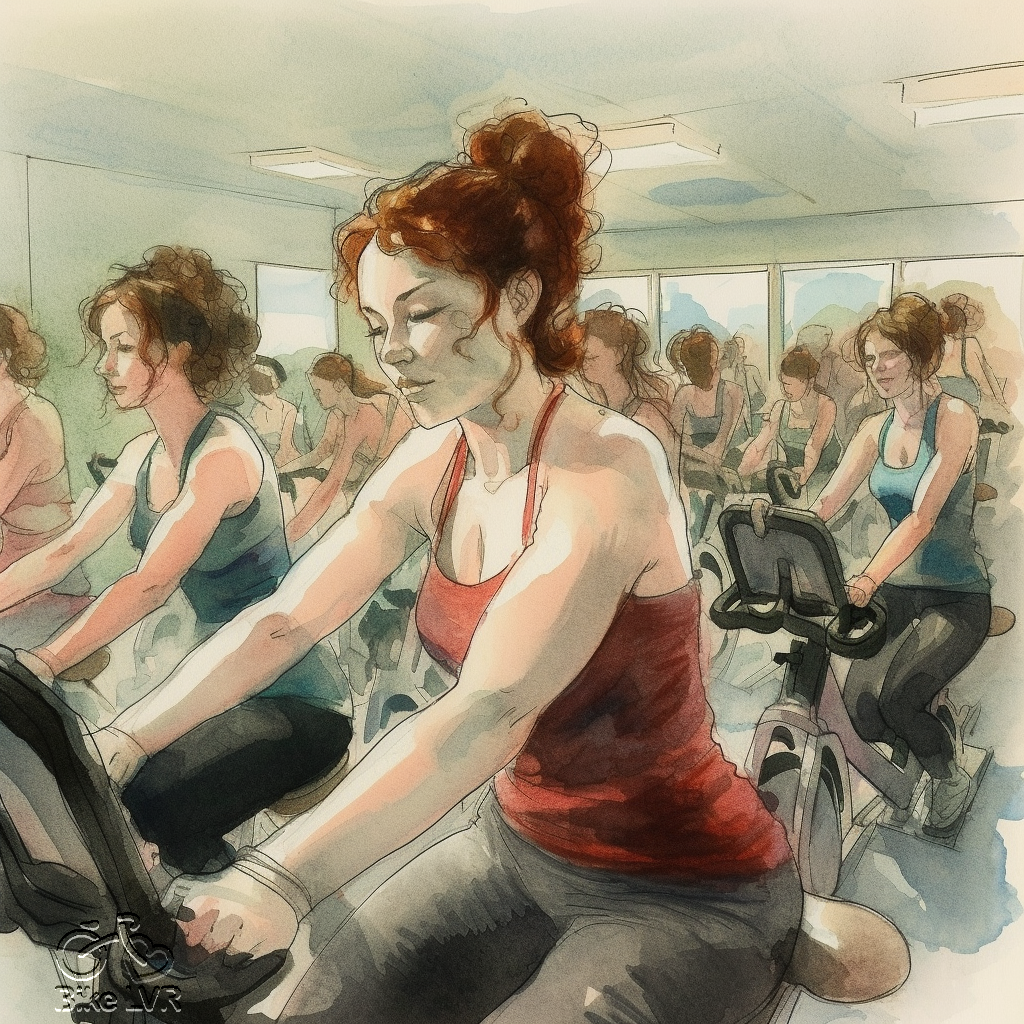 ⌛ When Should I Replace My Indoor Cycling Shoes?
If you invest in high-quality indoor cycling shoes, you can expect them to last many years before they retire. These pairs include those made from synthetic, durable materials that feature double or triple stitching at the seams.
Unlike running or hiking shoes, indoor cycling shoes typically don't have to deal with repeated ground contact. For this reason, they can last five plus (mine are ten years old) years with minimal maintenance.
The best thing you can do for your spinning shoes is to keep them clean and dry to prevent any damage to the stitching. Clean them quarterly as they get sweaty faster than outdoor shoes and can cause a domestic disturbance👃easily.
You can replace laces, dials, and straps if necessary. However, once the sole of your cycling shoes fails, it's time to buy a new pair.
Can I use my outdoor ebike shoes indoors?
Yes! They just tend to be less rigid and often lighter. No need to get a dedicated pair if you are on a budget or just starting to ride. More often it is a matter of convenience as I don't love cleaning my Mt bike shoes to make the trip to the Pelton.
Do indoor cycling shoes make a difference?
Yes, indoor cycling shoes make a big difference while riding. They are specifically designed to give you more power with every pedal stroke and provide better grip than a regular sneaker. The soles of these shoes also have cleats that attach to the pedals, allowing you to pull up and push down for maximum efficiency.
Are running shoes good for indoor cycling?
Running shoes may not be ideal for indoor cycling. They are designed with cushioning and shock-absorbing features that make them great for running on hard surfaces, but they often lack the firmness and stability needed to provide adequate power transfer during intense indoor cycling sessions.
Need More Cycling Tips?
Updated for 2023 🚵‍♂️ – What shoes should I wear on my ebike?
Your First Spin Class – Expert Guide on What to Wear, Bring & Expect