There are a lot of things about cycling that are just the same for men and women. One area where we do see the difference is in the clothing because there are some fundamental differences in body shapes. This guide will help you choose the perfect cycling shorts.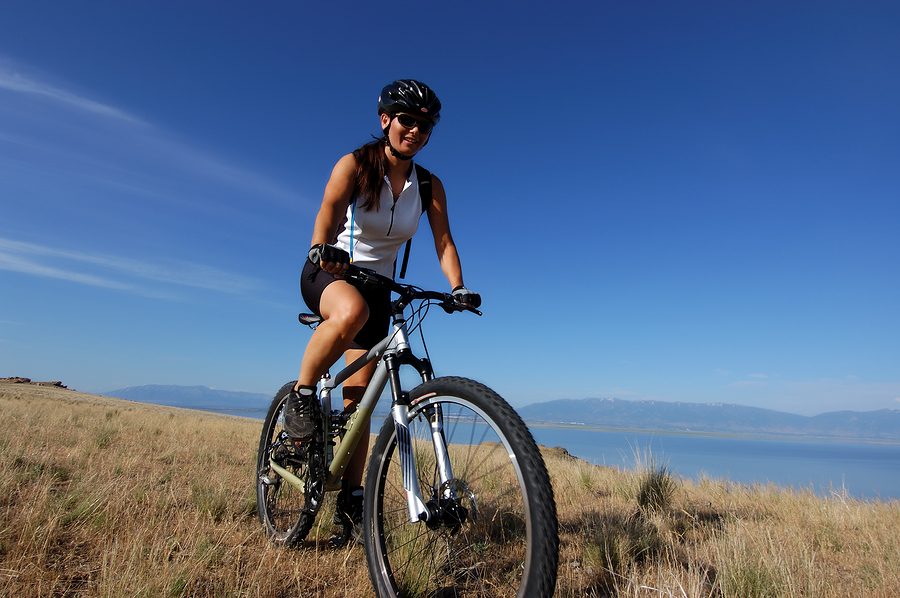 Comfort is important. Additionally, the clothing you wear while cycling can make or break that. If you want to enjoy your cycling then it is important that you feel good in it.
The key things to be looking for are: fit, the way the jersey is constructed, and the way the different fabrics are pieced together.
To accomplish the mission of providing safe and comfortable bicycling experience to women on wheels, we will review some of the best bicycling apparel and accessories.
Choosing high performance cycling shorts
Whether you are an amateur, club rider, or a pro-cyclist, cycling shorts are among those important things that make your ride beautiful. What if you get the amazing cycling shorts at an affordable price?
Terry Bicycles – the favorite brand of the female cyclists, offers three prime apparel items every female cyclist would love to buy. These pieces, "Bella Short", "Touring Short", and "Breakaway Sleeveless Jersey" are available at an affordable price and well worth your cash.
Your clothes are in direct contact with your skin, especially the chamois (the padding in the shorts). Your accessories protect you from external influences, be that the sun, rain, snow, and road as well.
There's a huge variety in a fit of shorts, the shape and thickness of chamois.
What is a chamois?
The chamois is the padding in the shorts that protects you from bruising on the saddle. A good quality chamois will help you be comfortable for long days while cycling.
Cycling shorts that you don't feel comfortable in or which do not protect you, will leave you feeling miserable on a bicycle. The most important thing is that your shorts fit right and the chamois are shaped right and don't move around when riding.
BELLA CYCLING SHORT by Terry
Designed with a bib-like feel, the Bella Short meets the comfort level of all types of female cyclists without compromising on quality, design, and style. That's one of the reasons it's been selected as the "Bicycling magazine Editor's Choice".
It is considered the most favorite cycling shorts among the female cyclists. Bella Short's hot-pink perforated chamois enhances breathability by wicking away moisture. The quality, awesome durability, and elegant style of the chamois used in Bella Short by Terry offer a great performance and amazing comfort level.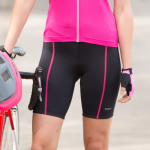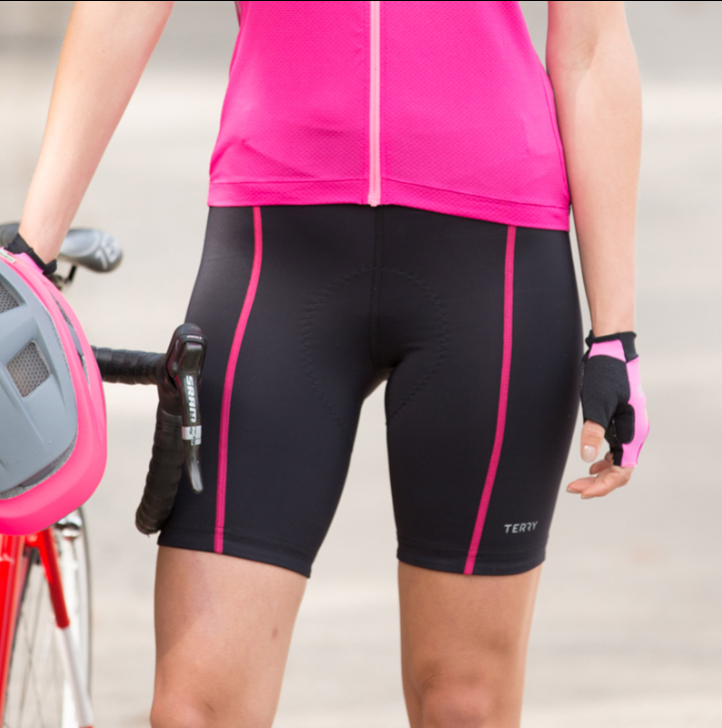 The Terry Bella is one of the best cycling shorts available to women. Universally loved for its style, fit and all-day comfort, the Bella has all the best features and just the right level of compression. Six curvy flat-stitched panels; wide, elastic-free front waist yoke; soft, matte performance fabric with a high spandex content for muscle compression; silicone Terry leg gripper. Choose Bella if you want the best bike short made for women, ride frequently and aggressively, and like to support products made in the USA.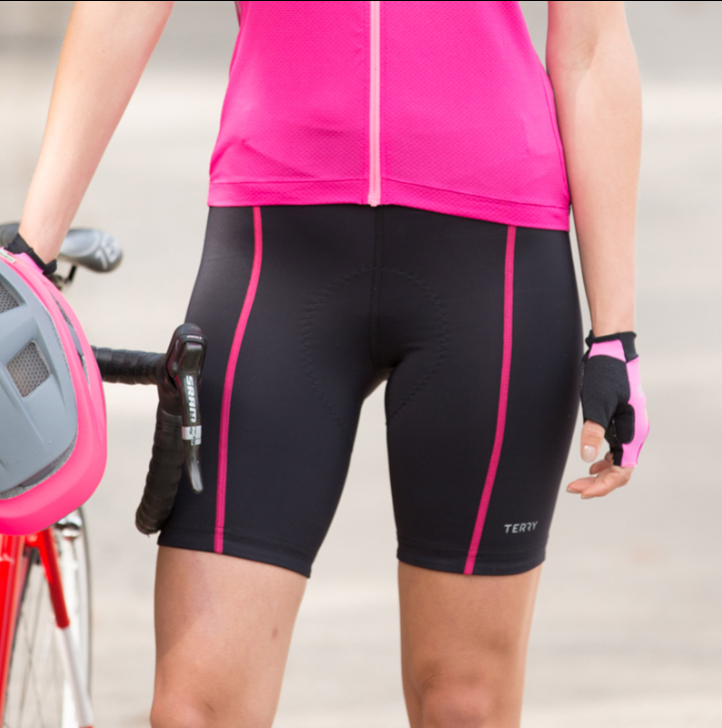 In designing the Bella Shorts, Terry Bicycles had used the exemplary performance fabrics that have incredible stretch.
Its breathability and UV protection make it one of the best cycling shorts available. Terry's silicone leg grippers prevent chafing and reduce muscle fatigue through compression.
Females are much concerned about the protection of their sensitive areas. Terry designs their products so that they provide freedom of movement and protection of sensitive body parts while bicycling. To accomplish that, the Bella Shorts use the Elastic Interface Technology.
It makes it universally loved female cycling shorts.
TOURING CYCLING SHORT by Terry
The Touring Short by Terry Bicycles promises a reasonable balance and outstanding comfort during cycling.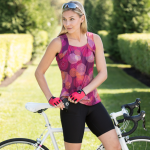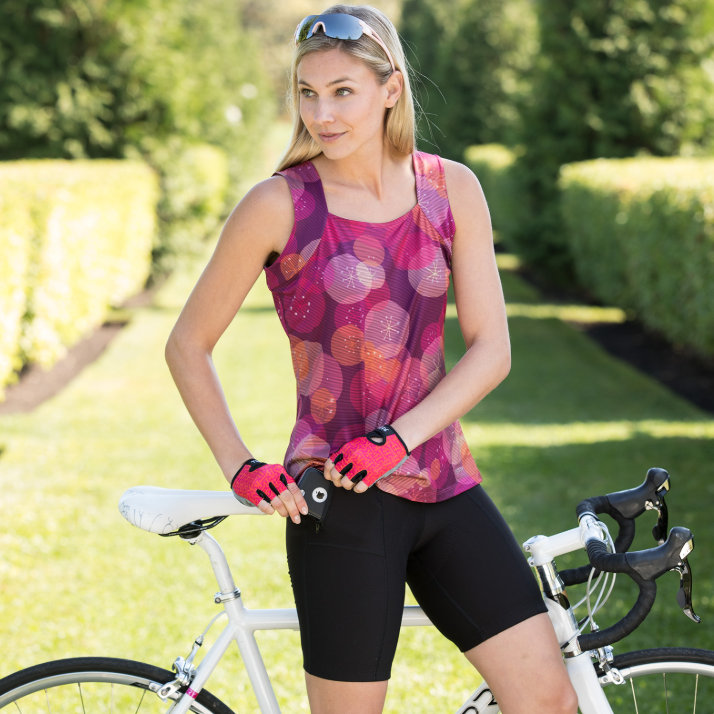 Congratulations – you've found the best multi-day, moisture-wicking, fully featured bottoms for touring. Equipped with an impressive feature package that's ideally suited to bike touring, the Terry Touring Shorts are also available in 3 lengths (5 inch, 8 inch, 10 inch) and in plus sizes (9 inch).
Available in 4 sizes (5", 8", 9", and 10"), the Touring Short by Terry is the best multi-day, moisture-wicking fully-featured cycling short for touring. An intriguing feature of Touring Shorts are their zippered pocket which helps the cyclists to position their smartphones.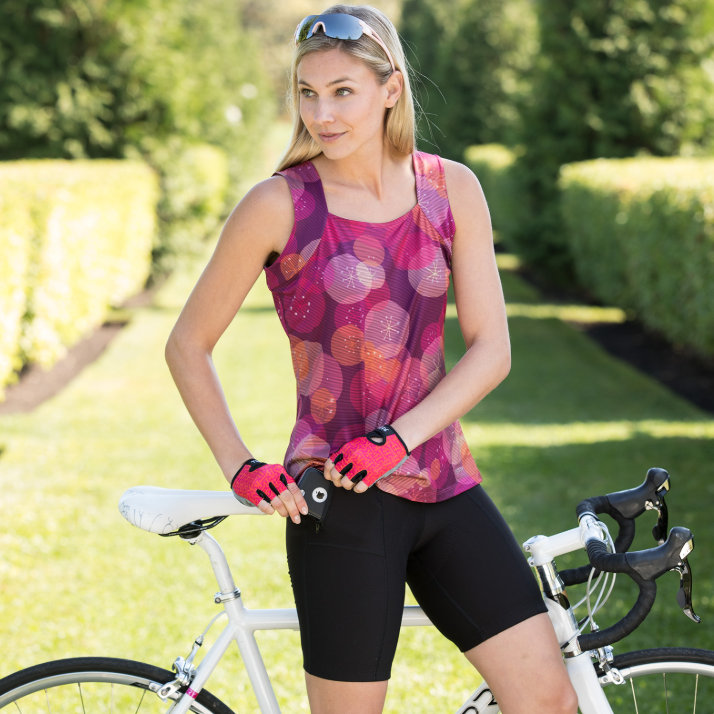 Many shorts available in the market restrict freedom of movement of the lower body.
It happens because these cycling shorts are asymmetrically tight around the waist. But the cyclists using Touring Short by Terry have never complained about this. That's because the Touring Shorts by Terry has been brilliantly designed using Elastic Interface® Technology.
Touring Short's flat seam construction helps to reduce the possibility of chafing. Moreover, its wide waistband with elastic-free front yoke promises to provide an enjoyable bicycling experience without restricting the body movement or irritation.
Hence, Touring Shorts by Terry are ideal for long-distance bicycle rides.
Other than its elasticated waistband, padded inner lining, and flatlock seam construction, the Touring Shorts also feature a soft-padded crotch and reflective elements
BREAKAWAY SLEEVELESS JERSEY by Terry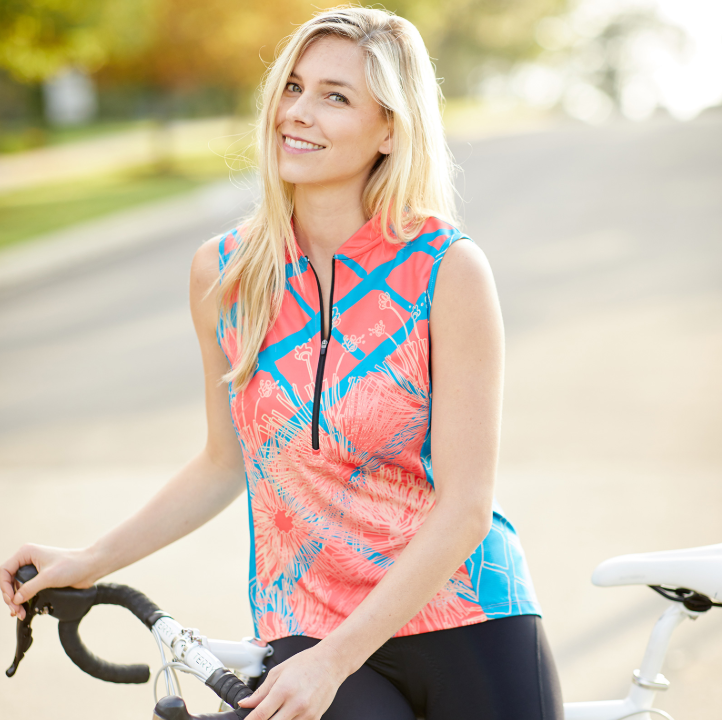 We believe that comfort should be accompanied by an understanding of how to style your bike shorts. A body-hugging jersey is a good thing on a bicycle. As well as being more aerodynamic, it also stops your jersey flopping around.
Clearly, the Breakaway Sleeveless Jersey by Terry is essential apparel if you want to be comfortable on a bicycle. These Breakaway Sleeveless Jersey's fabrics offer the cyclists optimum performance in the way of breathability.
The key part of Terry's top-selling Breakaway Mesh Jersey is its UV and anti-microbial protection.
Great design lives beyond time and function. Terry always aims to develop great products that meet the requirements of all categories of female cyclists.
The cycling shorts produced by Terry excel in style and endurance. That's why Terry Bicycles apparel is among the most appealing female apparel available in the market.