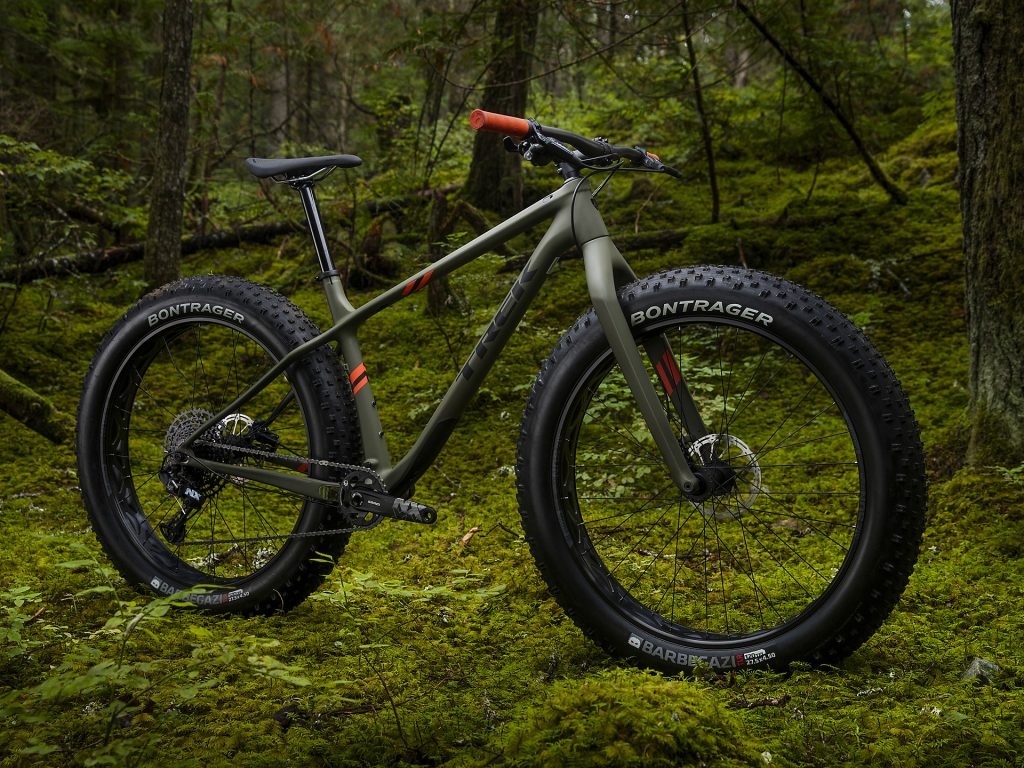 The best fat tire bikes are the ones you can handle perfectly, that offer you ultimate traction and also look awesome.
Fat tire bikes are becoming more and more popular, and it is easy to see why. Looks aside, the fat bike is the perfect bike for getting you out riding year-round no matter the weather. They are the perfect article for extending your cycling season to the winter months. Their fat tires allow you to tackle snowy terrain, soft mud, sand, and much (much) more!
We will be looking at why fat bikes are becoming more and more popular and common on the streets. By the end of this article, you will know exactly what to look for in a fat bike.
What are Fat Bikes for?
The name says it all; fat bikes are fat! They have huge tires that give incomparable traction on a multitude of surfaces. They are the ultimate off-road machine that can tackle anything that nature throws at them. Whether you want to cycle over loose sand on the beach to enjoy what the seaside has to offer, or through a snowy winter wonderland to experience some winter sights, one thing is for sure a fat bike will get you there!
There is no other type of bike on the market that offers this kind of year-round versatility. That is why these bikes are becoming more and more popular year after year.
The tires on a fat bike are high capacity, meaning they take a large volume of air. This means that they can be pumped up to high pressures for smooth on-road cycling. They can also be dropped to extremely low pressures for ultimate traction off-road.
The tires of a fat bike can be deflated to a point where they offer shock-absorbing grip over loose gravel, sand, snow, slippery mud, and wet rocks. This allows you to inflate your tires to an easy-riding high pressure on the streets. There really is no other bike that is capable of that. 
The Best Fat Tire Bikes and Seasonality
Along with handling a diverse range of terrains with ease and giving you the ability to take your cycling to new heights and places that were before un-explorable, they also open up the whole year for cycling.
If you are the keen cyclist and love off-roading then you will love what a fat bike has to offer. The fat deep treaded tires that these bikes boast allows you to carve up snowy trails with confidence. It doesn't matter whether the trail or path you are riding on is full of compact slippery snow or light fluffy powder. A fat bike will keep you upright with ultimate traction.
Why is the Fat Tire Bike so Popular?
Now you know exactly what a fat bike can be used for you should know why they are so popular. They are becoming more commonly seen on the streets because they provide the rider with a piece of engineering that can be used in the depths of winter as well as in the height of summer. They have excellent traction and can take you pretty much anywhere.
Think of these bikes as the Hummer or Land Rover of the cycling world! 
As well as being insanely versatile and the 4×4's of the cycling world they are also extremely cool-looking. They are becoming more commonly seen on the streets for their interesting and different styling. Having a fat bike between your legs is different from the norm and separates you from the crowd. You may not like the attention that this brings – but if you start commuting on a fat bike you will never go back!
Besides that, you will still be turning up to work on a bicycle in the depths of winter! That alone is a big win for the fat bike in my book.
Are Fat Bikes Hard to Ride?
How does the saying go in regard to riding a bike? Once you learn you never forget! If you know how to ride a bike, then you will know how to ride a fat bike. The concept is exactly the same. The only difference is the huge tires which is honestly not much of a difference.
Sure it will take a bit of getting used to in order to feel comfortable and put trust in the wheels. But, once you build that confidence, you will be flying around corners, carving up beaches, splashing through mud, and racing through snow. 
Once you get yourself a good fat bike you will quickly adjust your riding style. It will not take you long to adjust. The handling will become far easier with a little bit of practice.
Our best advice is to head out on the road for an hour when you get your first fat bike and then take it off-road for a bit of practice.
With some light practice, you will understand the bike's limitations and know how hard you can throw it into corners when cycling on loose surfaces. Trust me, the fat bike's limits are much larger than you think. The confidence to carve up trails fast in the snow or sand will come with time.
How Do I Choose a Fat Bike?
When you go on to choose your first fat bike there are a few considerations that you need to make. What is your budget? What do you want to use the bike for? Do you desire a suspension fork? Do you want a carbon frame for speed? These are all questions you should ask yourself and you should figure out which answer is most important to you. You will find fat bikes that will work well for speed, agility, and mountain bike purposes.
However, there are some bikes on the market that are better for speed, some with suspension, and so on… 
In the next section, we will be reviewing 4 of the best fat bikes currently on the market.
Looking over these reviews, getting a feel for what each bike is good at, and looking at the features they include will help you understand the differences and assist you in deciding what fat bike will work best for your situation.
Fat Tire Bikes Recommendations
All of the fat bikes on our review list today are designed and manufactured by Trek. These are some of the best fat bikes on the market to date. Trek is the leading manufacturer in this type of bike, offering features that cannot be found elsewhere.
In this section, we have provided a brief round-up description of each of these bikes and who they are good for. However, we recommend checking out each one individually for videos and full specifications on Trek's official website.
The Best Fat Bike on a Budget
Farley 5 is our best value fat bike and your ticket to all-season freedom. It rolls over snow, sand, roots, and rocks with the stability and traction of a monster truck on wide, beefy tires. A 1x Shimano drivetrain and lightweight aluminum frame make it a great choice for anyone who wants to ride a mountain bike year-round, no matter the weather.
The Farley 5 is Trek's answer to a budget fat bike. However, just because it's at the lower end of the price scale doesn't make it low-quality. This bike is made from high-quality lightweight aluminum that is strong, rigid, and durable. It has a carbon fork, features a Shimano drivetrain, and sits on beefy 27.5×4.5" tires. This is the perfect starting point for someone that wants to take there riding to the next level.
The Best Fat Bike for the Mountain Biker
Farley 7 is the mountain biker's fat bike. It feels and handles like your regular rig, but it can surf on sand and snow, too. The lightweight aluminum frame, wide-range drivetrain, dropper post, and Manitou Mastodon fork make it the ideal ride for hot shot shredders who wanna get rad in every season.
The Farley 7 is the mountain biker's fat bike – as Trek says. When you sit on this fat bike it feels and handles as you would expect your average mountain bike would however it sits on massive, grippy, studdable Bontrager Gnarwhal TLR tires.
This bike has a 108T rapid drive hub for instant engagement to the wheels, sliding dropouts, an SRAM PG-1210 Eagle, 11-50, 12-speed cassette, and a Manitou Mastodon air spring fork. This setup offers ultimate control through fast downhill corners and excellent traction and suspension from the high-quality fork and tires.
The Most Cost-Effective Carbon Fat Bike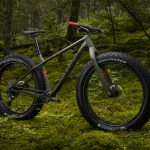 Farley 9.6 is a carbon fat bike built for speed. The lightweight OCLV Mountain Carbon frame, rigid carbon fork, and SRAM 1x drivetrain make it great for mountain bikers who prioritize performance in a fat bike. If you're ready to go hard through every season and love fat biking in every form—racing, adventure, fun—Farley 9.6 is the high-performance ride for you.
The Farley 9.6 is a carbon fat bike that is built for one thing: speed. The frame is constructed using Trek's famous OCLV Carbon and the fork is made from the same lightweight rigid carbon. If you love speed and want a bike that you can push fast through every season, then this is the option for you.
You get an SRAM NX Eagle 1×12 drivetrain for a wide range of gears, SRAM Level T hydraulic disk brakes, and 27.5×4.5" Bontrager Barbegazi TLR tires. This set up is sure to take you from a to b in no time no matter the terrain or the season.
The Lightest Fat Bike on The Market
Farley 9.8 is the lightest fat bike we make. It has an OCLV Mountain Carbon frame, a carbon fork, carbon wheels, and a 1x12 SRAM GX Eagle drivetrain with the widest range of gears for varying terrain. This is a mountain bike with no compromises, and it's all about going as fast as possible in every season.
The Farley 9.8 is the lightest fat bike that trek has to offer. It weighs a minuscule 26.76-pounds which is nothing when you consider the huge tires on the bike. This is tubed weight too, and when the tubeless-ready 27.5×4.5" Bontrager TLR tires are de-tubed you will lose even more weight! This bike is for the rider that wants the lightest, fastest fat bike on the market and wants to take their all-year riding to the ultimate next level. You get a 1×12 SRAM GX Eagle drivetrain with a wide range of gears for all-terrain, an OCLV carbon frame, fork, and handlebar, Hydraulic disk brakes, and a Bontrager Line dropper post for quick control when conquering downhill trails. If you are looking for the best of the best in the fat bike world then look no further than the 9.8.