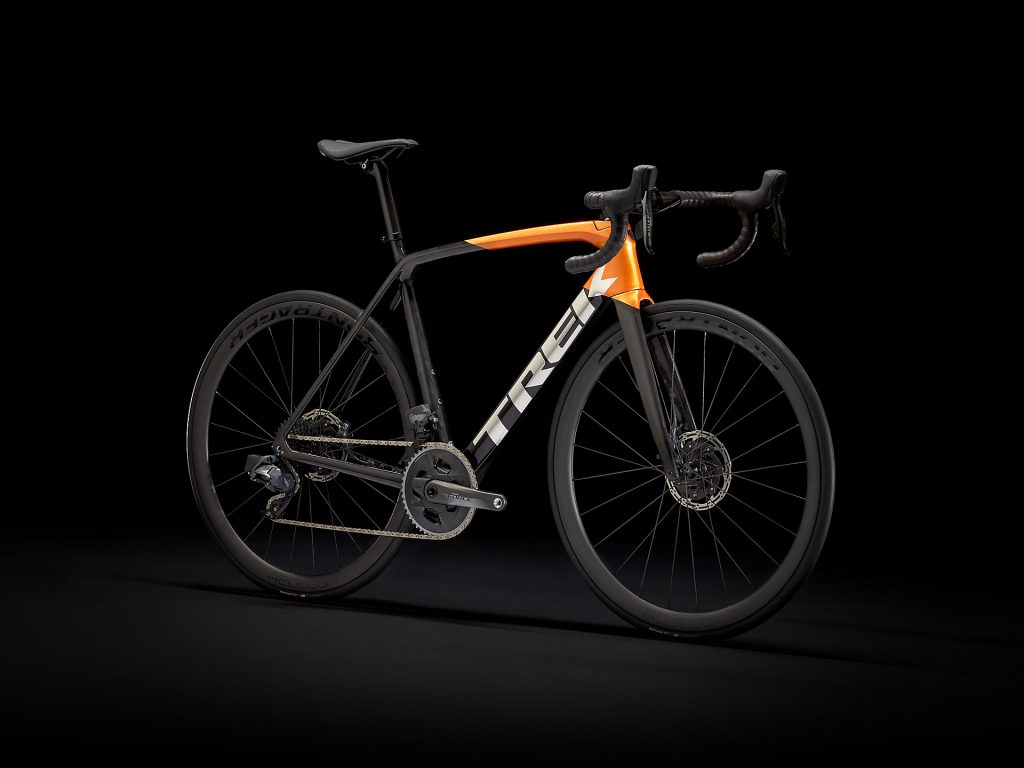 The best road bikes for women are made to get you out on the road, stay healthy, and improve your fitness. There is a great community of road cyclists out there. Not only will your fitness and stamina improve, but your social group will too. Road bikes are perfect for people that want to keep fit, lose weight, or explore. Road bikes are a green way to get from A to B. They can help to reduce your carbon footprint hugely, and they are surprisingly fast and enjoyable. 
Whether you're a country or city girl, a fast way to get around and beat the traffic, a road bike is a great way to get around. They are fast, slick, and allow you cheap and easy travel. It doesn't matter whether you love the country or love the city. With a road bike you are sure to cover ground fast while saving money and keeping fit.
Enjoy!
What Makes a Good Road Bike for Women?
A lightweight yet super-strong frame is the basis to a fast and reliable road bike. Ultimately, they are the foundation to the building blocks that make up some of the best road bikes for women. A sturdy lightweight frame made of either carbon fiber or aluminum should be complemented by a strong pair of carbon forks. Don't forget about a drop (curled) handlebar, lightweight narrow wheels and tires, and no suspension (hardtail and solid fork). 
Road bikes are intended for fitness enthusiasts, long-distance riders, event riders, and competition racers. They are mostly designed for speed and endurance and are favored by athletic riders. However, they can also serve the pleasure cyclist that enjoys weekend cycling and the commuter cyclist that cycles every day. If you are the commuter that is looking into road bikes just remember that these bikes are designed for speed. They don't often have mounting points for pannier racks, so your luggage may have to be carried in a backpack or messenger bag.
Road bikes are primarily designed for paved and tarmacked surfaces and are not built for gravel and off-road use. They can go off-road. The lightweight design, skinny wheels and tires, and solid suspension-less frame make for an uncomfortable ride and potential damage to yourself and your bike. Ultimately, road bikes allow you to go faster and further than other types of bicycles. They are favored by some tourers and bicycle packers as well. Lightweight road bikes can take you on multiday ventures quickly. However, due to the lack of racking-mounts, they can become a burden if you don't have hotel and re-stock shops along your route.
What are the Current Best Available Road Bikes on the Market?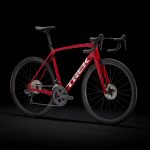 Émonda SLR 7 Disc is an ultralight, aerodynamic carbon road bike that's designed and built to be the fastest climbing bike we've ever made. You get the legendary ride quality of our lightest platform, plus more speed, thanks to aero tubes wrought from our lightest OCLV layup ever. You also get the precision shifting of an Ultegra Di2 drivetrain.
The Emonda SLR 7 is an ultralight carbon road bike with super-slick aerodynamics. The cutting edge technology allows its rider to move faster and ride further than ever before. The frame is constructed with OCLV Carbon and weighs a minute 700 grams!
It features Bontrager Aeolus Pro 37 OCLV Carbon tubeless-ready wheels and an Aeolus RSL Carbon aero bar/stem. These come together with the frame to produce a bike that has a total weight of no more than 15.84-pounds!
This is one of the best road bikes for women. It is the fastest climbing road bike that Trek has ever made!
Its OCLV carbon design, precision gearing with Ultegra Di2 drivetrain, and its aero tubes give this bike staggering ride quality and performance. If you are looking for a road bike that is the best of the best, then the Emonda SLR 7 is the road bike for you.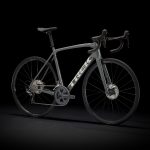 Émonda SL 6 Disc has all the advantages of an ultralight carbon road bike, with the added benefit of aero tube shaping that will make you faster on flats and up climbs, too. A performance drivetrain and front and rear thru axles make it a great choice for fast roadies who want the extra confidence of disc brakes that perform in any conditions.
The Emonda SL 6 is Trek's answer to a professional high-performance carbon road bike for a cost-effective price. This road bike has all the advantages of a carbon bike. It is, of course, ultralight, aerodynamic and extremely quick when the right rider jumps on the saddle. This is a race-ready road bike that uses OCLV carbon in the construction of the frame and fork and Bontrager Paradigm wheels that are tubeless-ready to keep weight down and increase speed potential. 
The lightweight materials and intelligent design all come together to produce a road bike that weighs no more than 18.18-pounds! Its carbon frame and fork come together with lightweight wheels, a Shimano Ultegra 2×11 groupset, a Shimano RT800 centerlock brake rotor, and Ultegra Flat mount disk brakes to produce a bike that has it all. This road bike really does have it all too! Exceptional handling, a race-level drivetrain, all-weather stopping power, and incredible speed on flats, climbs, and descents!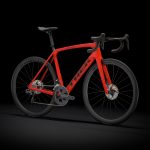 Émonda SL 7 Disc is an ultralight carbon road bike that's aerodynamically designed for more free speed while hammering flats and flying up climbs. An electronic drivetrain, lightweight carbon wheels, and other race-worthy parts make this bike a great choice for fast roadies looking for every performance advantage.
The Emonda SL 7 is another ultralight carbon road bike. It is aerodynamically designed for speed on steep climbs, rolling flats, and sharp descents.
The biket features a cutting-edge electronic drivetrain that gives you unprecedented smoothness and predictability during shifting. If you never want to miss a shift, then this is the bike for you.  
The Emonda SL 7 has an OCLV carbon frame and fork, Shimano Ultegra Di2 11-speed electronic drivetrain, Bontrager Aeolus Pro 37 carbon wheels, and Shimano Ultegra Flat mount hydraulic disc brakes.
These professionally-crafted performance parts all come together to produce a high-quality road bike. This bike that accelerates quickly, stops in seconds, and weighs only 17.06-pounds!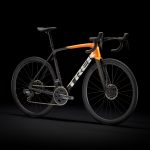 Émonda SL 7 Disc eTap is an ultralight carbon road bike that's aerodynamically designed for more free speed on any terrain. A SRAM Force eTap AXS wireless electronic drivetrain, lightweight carbon wheels, and an included power meter make this bike a great choice for fast roadies who want every performance advantage.
The Emonda SL 7 eTap has all the excellent performance-enhancing qualities of the ultralight carbon SL 7. It has an extra addition of an SRAM Force AXS wireless electronic drivetrain and an included built-in power meter and cycle computer. This is the upgraded highly advanced version of the already technologically advanced original road bike.
If you are a sucker for great technology, then the Emonda SL 7 eTap is the best road bike for you!
How to Choose Your First Road Bike
When you are selecting your first road bike frame size is very important. Usually, the best road bikes for women come in 5 or 6 different sizes. This makes sure that everyone can find a size that is perfect. Getting the right frame size that fits your body perfectly is better than a bike that doesn't fit you. You will find the bike easier to handle, more comfortable to ride, and easier to push.
Frame sizes are usually measured in centimeters but are usually expressed in sizes similar to clothing such as M (medium), L (larger), or XL (extra-large).
It is important to find out exactly how long the seat tube is before buying. Although the bike will be expressed in simple small, medium, and large measurements, a good retailer like Trek will have the exact measurements in the specification sheet.
Finding the exact measurements will make sure you put your hard-earned money into a bike that will serve you in the best possible way. 
Typically, road bikes specifically designed for women will have a shorter top tube (bar between seat post and handlebar). They will also have a shorter seat post.
This is also true for taller women. You may need a larger size of women's road bike than you think. Always check the specific frame measurements and size yourself up properly.
Make sure you also check out our guide on the best hybrid bikes for women, and make your choice wisely!