Purchasing road bikes for beginners can be daunting, especially when there are so many different reputable high-quality brands out there to choose from.
Whether you are a beginner or a more experienced cyclist, it can be a nightmare when it comes to selecting something that will serve you well for many years to come.
In this article, we will give you the five best road bikes for beginners but that doesn't necessarily mean that they won't suit some of you seasoned cyclists out there.
There are plenty of road bikes on the market that are suitable for beginners.
In this article we outline our favorite five's strengths, weaknesses, and who they are suited for.
So, without further ado, let's get to it and filter our favorite five road bikes down to help you decided what will work best for you and your budget.
Enjoy!
What Are the Five Best Road Bikes for Beginners?
We have selected five road bikes for beginners from Trek that the team here have found the best value in.
These five bikes are all of superior quality and are built with performance and longevity in mind.
You cannot go wrong with a bike from Trek and they offer a range of products for all experience levels and uses.
Let's outline exactly what our top picks are and why they have made it to this article.
Domane SL 6 Road Bike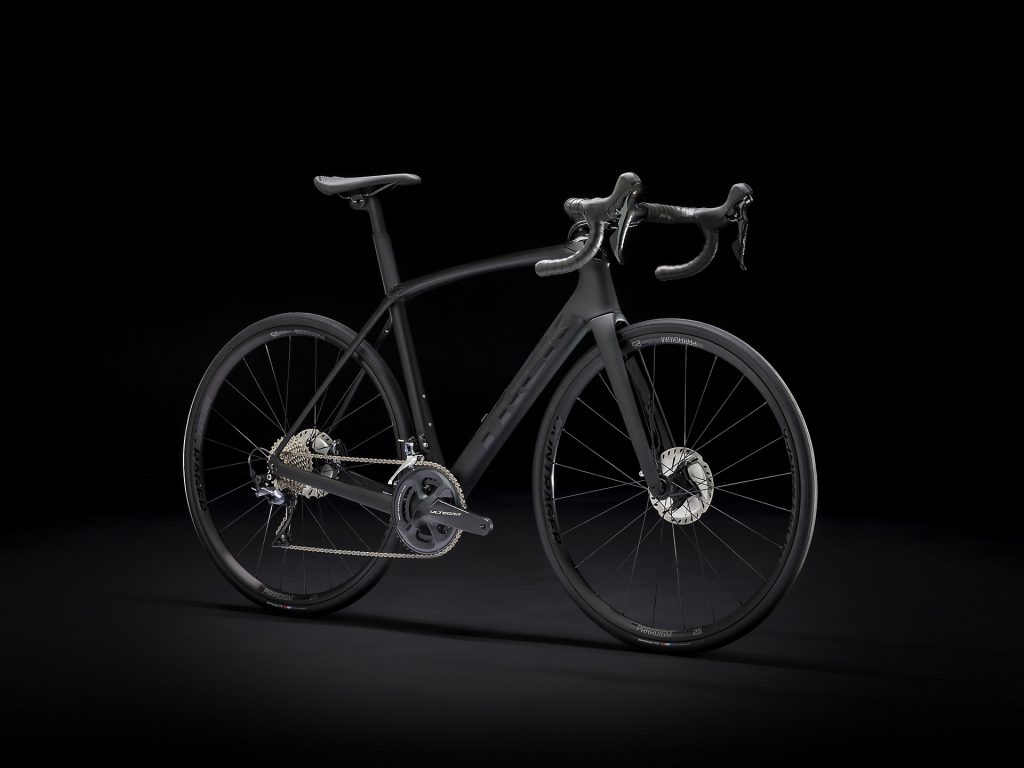 The Domane SL 6 is a performance road bike that offers a lightweight OCLV Carbon frame with Shimano Ultegra drivetrain and hydraulic disks.
This road bike is ultra-light and extremely high-tech, it is a dream to use and the ideal touring bike for the ambitious adventurer.
If comfort and speed are your main concerns and you want a road bike that is both lightweight and durable enough to swallow the miles up over multiple days, then this is the bike for you.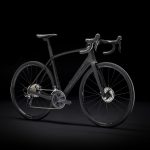 Domane SL 6 is a performance road bike that's both fast and comfortable. It has all the road-smoothing advantages of a lightweight OCLV Carbon frame with Front and Rear IsoSpeed, a full Shimano Ultegra drivetrain, high-quality wheels, and hydraulic disc brakes for confidence and braking power in any conditions. Plus, it has an easy-access storage compartment for stowing ride essentials.
The Domane SL 6 features an innovative hidden storage compartment within the frame to cater to an emergency flat kit.
This feature means you will always have the essential emergency items with you wherever you go, without compromising the aerodynamics and handling of your bike.
The storage compartment can be accessed from a panel on the lower tube of the frame, having the compartment here means additional weight is stored low on the bike which affects handling less.
Madone SL 6 Road Bike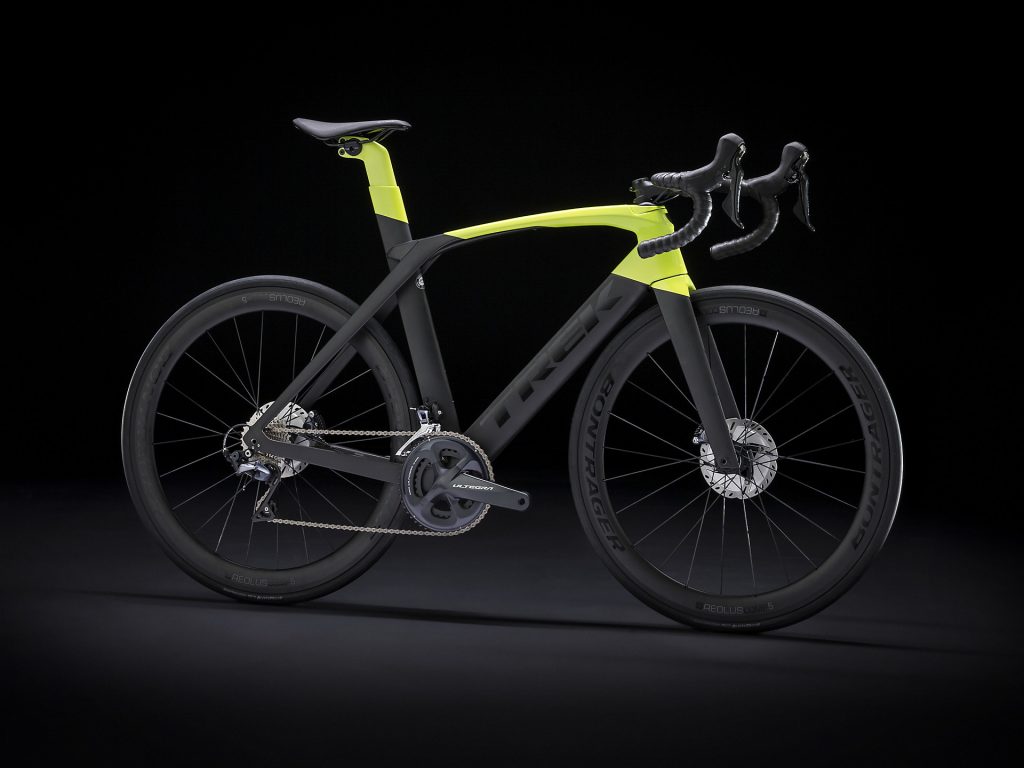 The Madone SL 6 offers an advanced aero design with an ultra-lightweight OCLV carbon frame with internal cable routing.
This is the perfect bike for the racer, marathon cyclist, or competitive sportsman.
This bike offers excellent value especially when you consider all the performance aspects and hardware that comes included in the price.
For the meager price of $4,699.00 you can acquire a sleek, fast, light-weight race bike that will last for many years to come and includes Trek's lifetime warranty.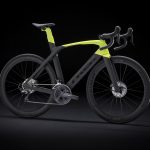 Madone SL 6 Disc gives you the advanced aerodynamic performance and all-around ride quality of our ultimate race bike at a great value. It has aero wheels, a road-smoothing IsoSpeed decoupler, powerful hydraulic disc brakes, and a sleek look that screams for speed.
If you are looking for an ultra-lightweight road bike that is fast and agile then the Madone SL 6 is the bike for you.
The Madone SL 6 is a high-quality racer that looks great and performs even better! We highly recommend this bike to the cyclist that lives for speed.
Émonda SL 5 Disc Road Bike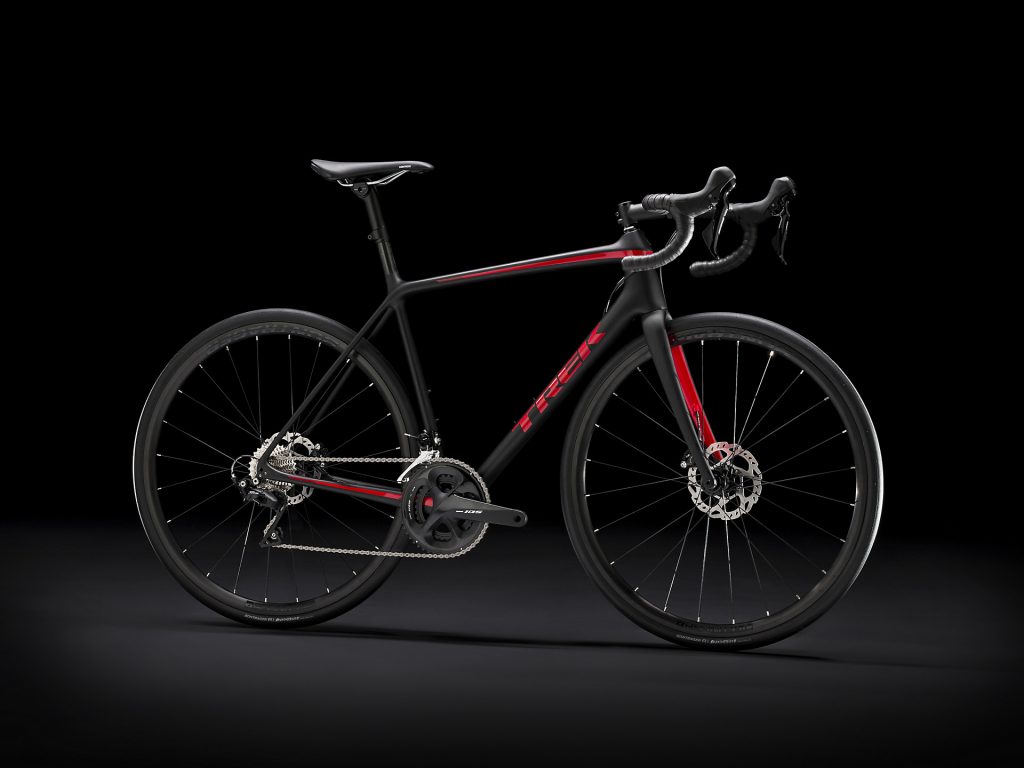 The Emonda SL 5 Disc provides the user with a lightweight carbon road bike that is suitable for all-weather cycling and long-distance touring.
The hydraulic brakes provide sufficient stopping power in all weather and the lightweight, yet strong and durable frame makes it excellent for steep hill climbs.
If you are looking for a tourer than is fast and great for hilly areas, then look no further than the Emonda SL 5.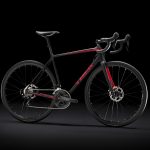 Émonda SL 5 Disc is lightweight carbon road bike with a balanced ride quality, superior handling characteristics, and the added benefit of hydraulic disc brakes for all-weather stopping power. It's a great choice for century rides on hilly terrain, big climbs, and speedy descents.
This road bike is perfect for the keen cyclist that is looking to upgrade their set up with a lightweight carbon one.
It features dependable parts, all-weather stopping power, and weight-saving ride enhancing properties that give this bike an expensive feel.
The Emonda SL 5 is the perfect bike for the aspiring cyclist that doesn't want to spend large amounts on their upgrade.
Checkpoint SL 7 Road Bike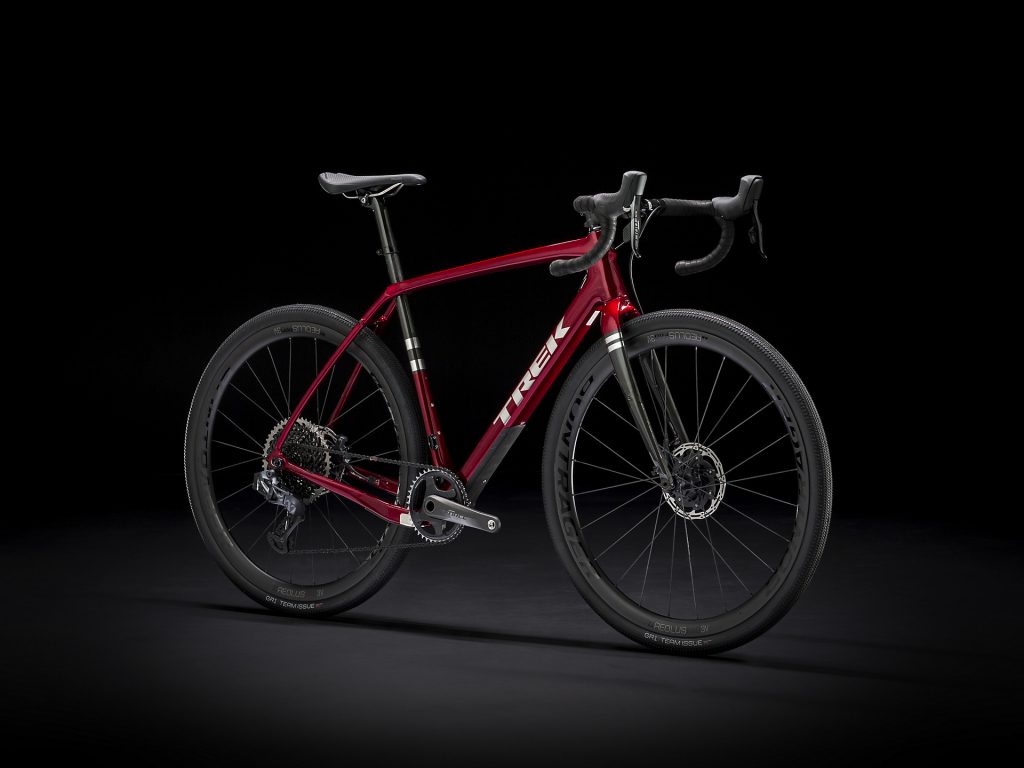 The Checkpoint SL 7 is an excellent gravel bike that can cater to adventures that may lead you off the beaten track and on to those rough country roads through the forest or over mountains.
This bike is perfect for the ambitious adventurer that loves nothing more than getting on their bike and eating up the miles over a multi-day tour.
This lightweight tourer is ideal for the all-road, all-weather situations that you may encounter on some of your favorite scenic touring routes.
This bike includes an SRAM 1×12 wireless electronic drivetrain that enables super-fast and smooth shifting without cables. Once you move over to an electronic shift system you will never want to go back to a manual cable or hydraulic system. It comes complete with carbon wheels fitted with gravel tires, shock-absorbing handlebars, and a Bontrager Arvada Elite saddle to give you smooth cycling and great comfort on even the roughest terrain.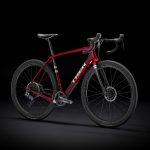 Checkpoint SL 7 pairs our best carbon gravel frame with high-tech parts picked for performance and incredible ride quality on the toughest and roughest gravel adventures. A lightweight OCLV Carbon frame with gravel-smoothing IsoSpeed, a SRAM wireless electronic drivetrain, carbon wheels, and extra mounts for gear and accessories give you the comfort and capability you need to tackle your next all-road excursion.
The Checkpoint SL 7 offers plenty of frame mounts for cycle-packing gear and is strong enough to handle the extra weight over long, demanding trails.
Overall, this bike is the perfect tourer for the cycle-packer that desires to take multi-day excursions in tough, demanding environments in order to see some of the beauty that the world has to offer.
Domane AL 3 Women's Road Bike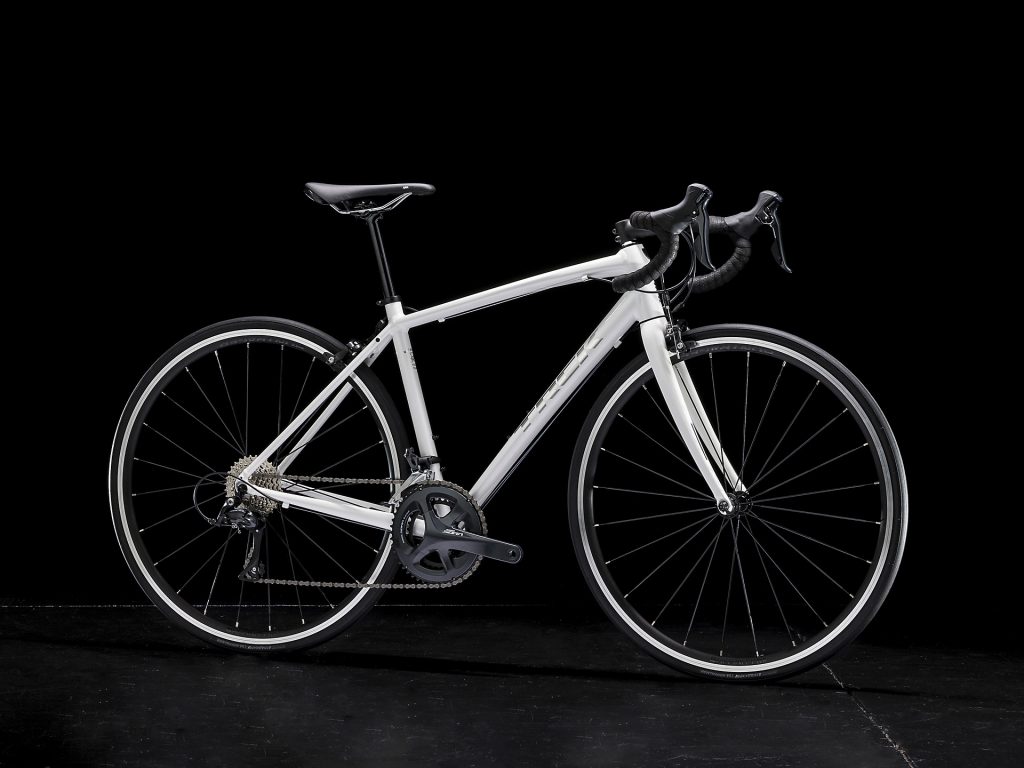 The Domane AL 3 is a great entry-level bike for the beginner cyclist on a budget.
You may not have the spare money to spend heaps of cash but want to spend the money that you do have on a high-quality road bike. This starter bike offers a high-quality frame with dependable parts and comes with Trek's lifetime guarantee.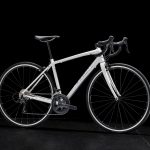 Domane AL 3 Women's is smooth, stable, and confidence-inspiring. It's perfect for new riders and women looking to upgrade to a versatile aluminum road bike with Women's Specific Design touchpoints and a better overall riding experience. The quality parts are ready to tackle fast group rides and longer adventures.
If you are the beginner looking for an affordable entry-level bike, then this should be the first place you look.
You will struggle to find anything better within this price range and will not be disappointed with its performance, especially if you're upgrading from a cheap and heavy starter-bike.
The Domane AL 3 won't win any awards for speed however for the money you can't ask for a better mix of quality, performance, and styling.
What is the Best Road Bike for the Money?
The Checkpoint SL 7
We feel that the Checkpoint SL 7 is the best bike for the money on our list because it is lightweight, features high-quality parts, excellent aerodynamics, and plenty of ground-breaking features such as wireless electronic shifting and an isoSpeed decoupler.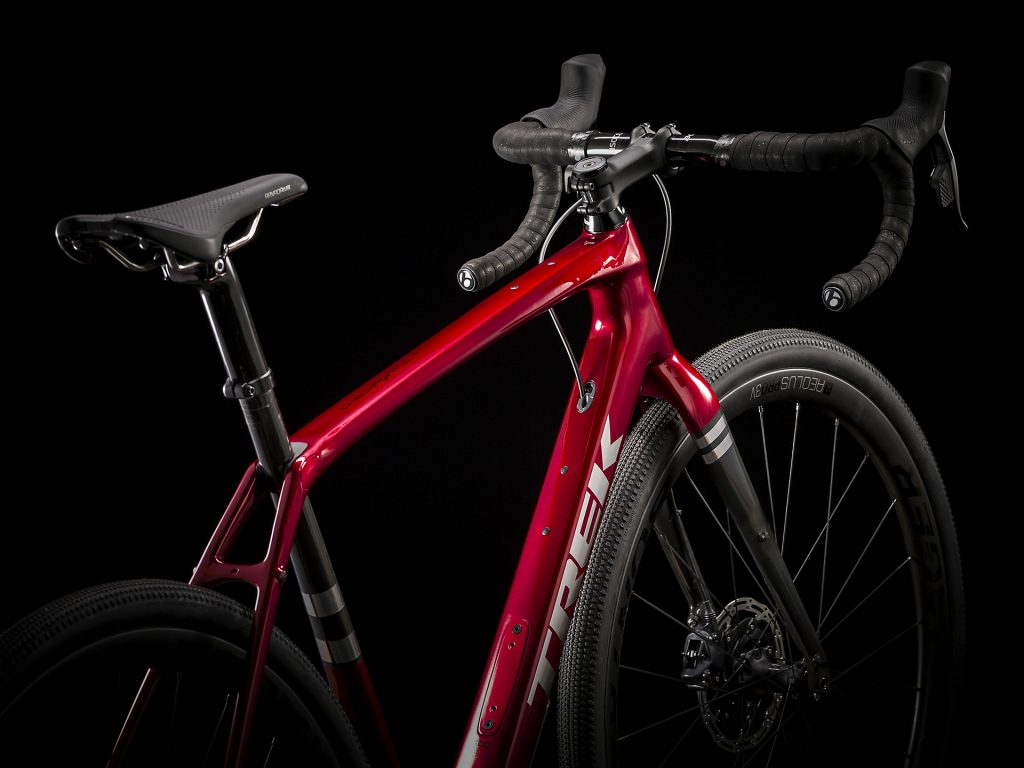 The Checkpoint SL 7 can take the rider almost anywhere in comfort and no trail is too tough for this bike.
Its handling and performance on-road and off-road is far superior to other road bikes in its class and is perfectly at home in a demanding touring environment.
This bike wouldn't look out of place touring the alps but is also right at home on your local cycling routes.
This road bike is highly adaptable and high-performance, making it ideal for the adventurer that needs a decent road bike for the toughest of multi-day adventures and trips to the local forest or hills.
If you are the ambitious adventure rider that feels trapped to the limitations of your standard road bike then look no further than the Checkpoint SL, it is sure to take you wherever you need to go in comfort.
What Are the Best Road Bikes for Beginners?
The Emonda SL 5 Disc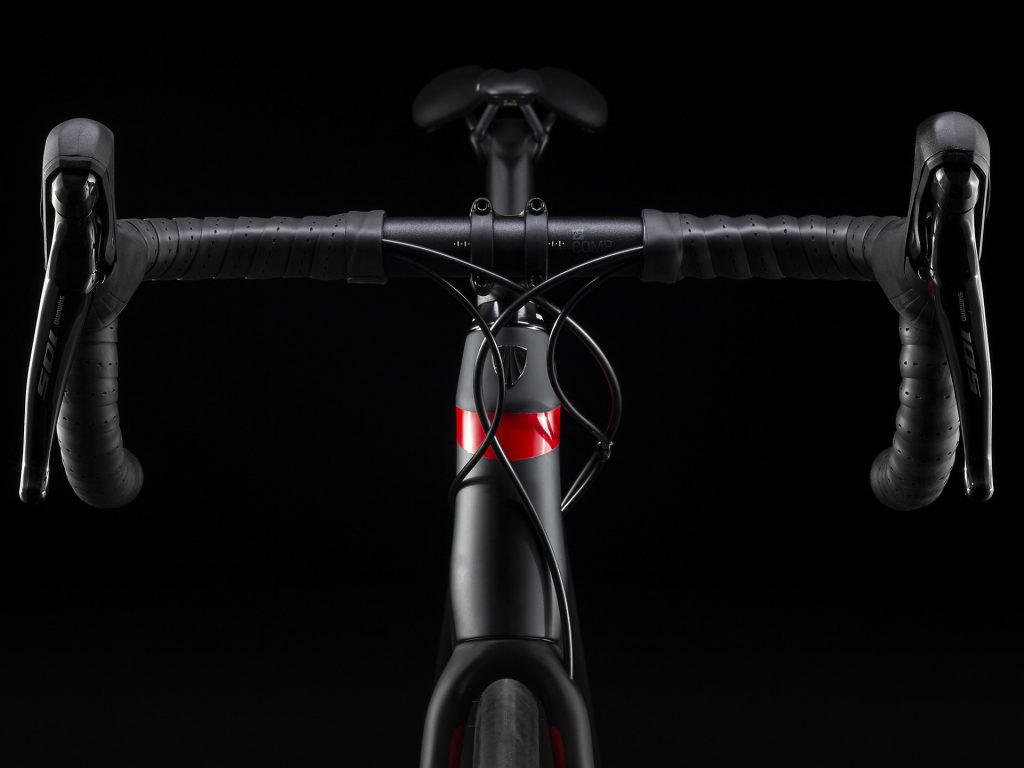 The Emonda SL 5 is the ideal bike for the beginner looking to upgrade from an aluminum-framed road bike to a lighter carbon framed bike.
It features a lightweight OCLV Carbon Frame with a dependable Shimano gearing and disk brake system that offers smooth shifting and all-weather stopping power.
This entry-level carbon bike only weighs in at 19.82lbs and provides everything the beginner will need in a budget-friendly package.
When regarding performance the Emonda SL 5 is up there with some of the higher-priced road bikes available on the market.
You will struggle to find quality like this elsewhere for as little as $2500.00 and that factor alone is why we rate it highly in the best road bikes for beginner's category.
The Domane AL 3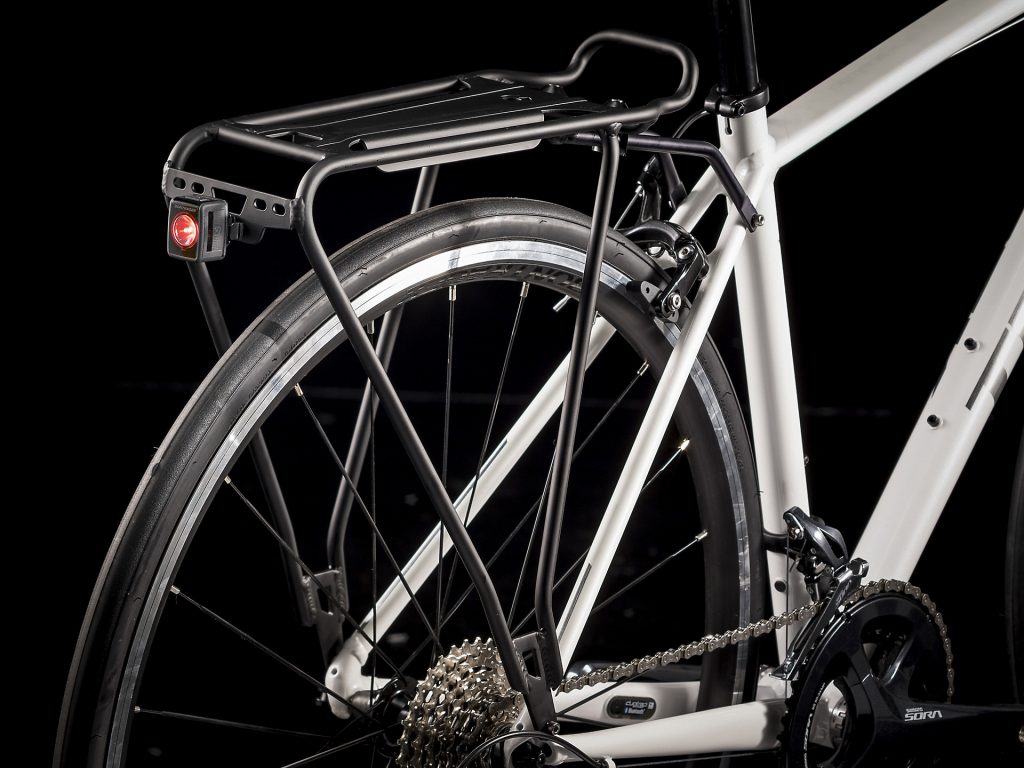 If you are the beginner looking for an entry-level road bike that is built using quality parts but won't break your bank account, then the Domane AL 3 is the bike for you. You can purchase this bike for little more than $1,000 which is surprising considering it weighs less than 22lbs and comes with Treks lifetime guarantee! You really can't ask for more from a price tag as small as this one.
The Domane AL 3 comes in both women's and men's sizes with each variation costing the same but differing in design to suit both sexes of all sizes. This bike wins the category "best road bike on a budget" by a long shot!
How Much Does a Good Road Bike Cost?
A good quality decent road bike that is both light and durable will set you back anywhere between $1,000 to $8,000 and potentially even more if you are serious about competition and endurance cycling.
In this article, we have provided 5 high-quality road bikes in the $1000 to $6000 price range because we feel you can get a lot of bike for the money in this bracket.
If you are looking for your first road bike, then, of course, you can purchase something for under this price range.
Don't expect long-lasting quality with a super-light frame that will work well over long distances though. You simply cannot get a high-quality article for such little money.
If you are serious about getting into cycling with touring or regular use in mind then we recommend spending a little more money to start with, this will save you money in the long run and provide you with a bike that will be much more effective on long rides.
Sure, you can find cheaper bikes either brand new or second hand but keep in mind that you will likely have to fix and upgrade this bike as you progress in your cycling career.
We follow the simple motto of buy something of high-quality then you will spend once, buy something of poor quality then you will never stop spending.
Happy cycling!