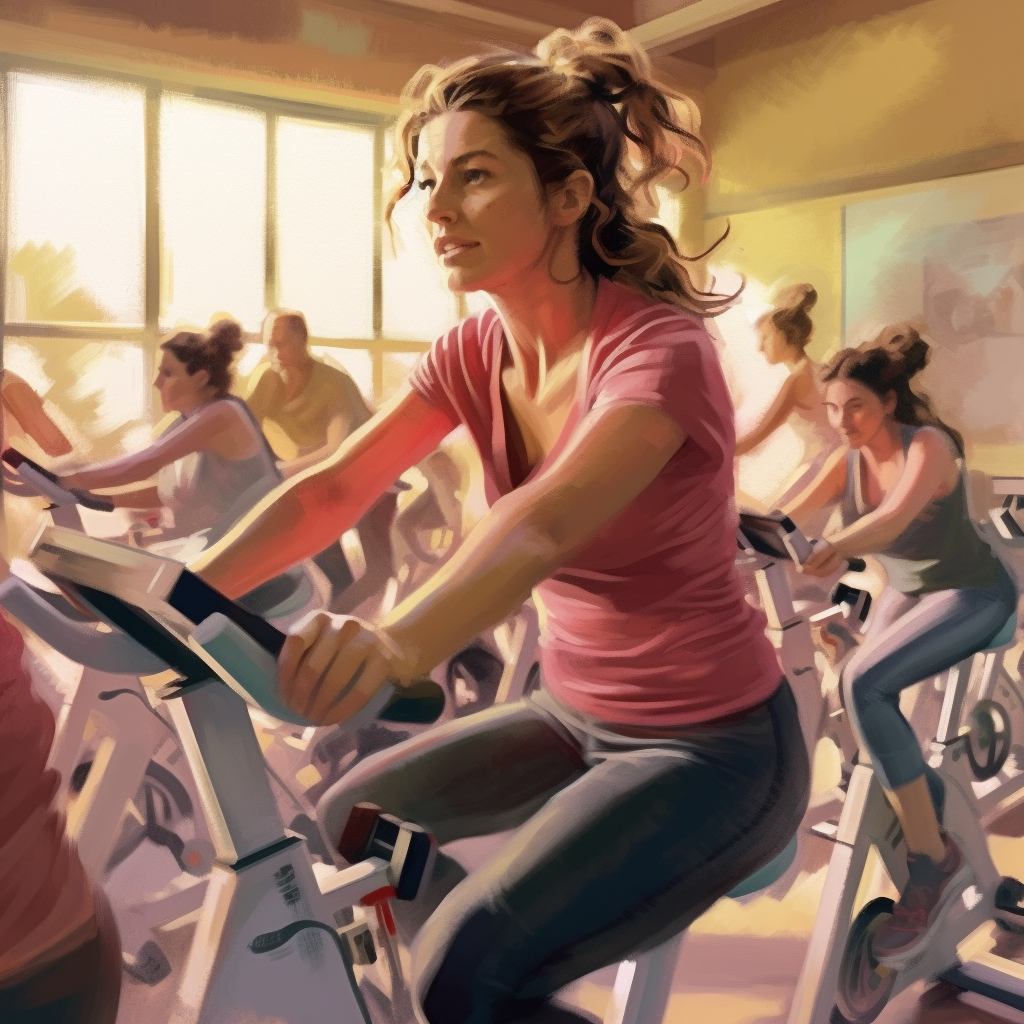 Even if you're a die-hard cycling enthusiast, the weather can prevent you from getting outside to exercise. That's where indoor cycling comes in handy!
Aside from harsh winter weather, various factors can hinder the motivation to gear up and roll out on a bike ride – especially nowadays when you can ride in the comfort of your own home.
Indoor cycling can take many shapes, but the foundation lies in using a stationary cycling machine. Whether it's for improving performance or staying in shape during inclement weather, indoor cycling provides a convenient and effective option for cyclists.
Why Indoor Cycling?
Indoor cycling, also known as spinning, is a low-impact activity. If you're recovering from orthopedic injuries, or because you can't take your bike out for various reasons, indoor cycling is a great alternative for your health.
If you're doing it correctly, there is minimal impact on the hip, knee, and ankle joints, but you can achieve great results especially on improving your oxygen consumption, blood pressure, increase in bone density, and "good" cholesterol.
Here are advantages of Indoor Cycling:
The main advantage of Indoor Cycling is that this type of exercise has been proven to be effective for enhancing maximal oxygen consumption, high-density lipoproteins, and lean body mass levels, and also for reducing body fat mass and more.
Regarding aerobic capacity, 2–3 days per week of Indoor Cycling shows improvements between 8–10.5% on maximal oxygen consumption.
The intensity of Indoor Cycling activities, which involves some high intensity periods and where it has been observed that during recovery, the average oxygen consumption was significantly higher than performing continuous intensity exercise.
Regarding blood pressure and taking into account that hypertension is a risk factor for cardiovascular diseases in subjects with metabolic syndrome, physical training should represent the primary therapeutic approach to prevent these diseases. Based on this, the benefits of Indoor Cycling on reducing blood pressure is higher if the duration of the training is longer
Apart from body mass, fat mass and muscle mass, Indoor Cycling can be an effective method in increasing bone strength (mineral density) in the arms, legs, pelvis, and spine, especially for older or untrained persons.
Regarding the total cholesterol levels, the combination of exercise and diet is one of the most effective ways to increase the high-density lipoproteins (good cholesterol) and reduce the low-density lipoproteins (bad cholesterol).
Here you can find more technical details provided by the study that was at the base of this article.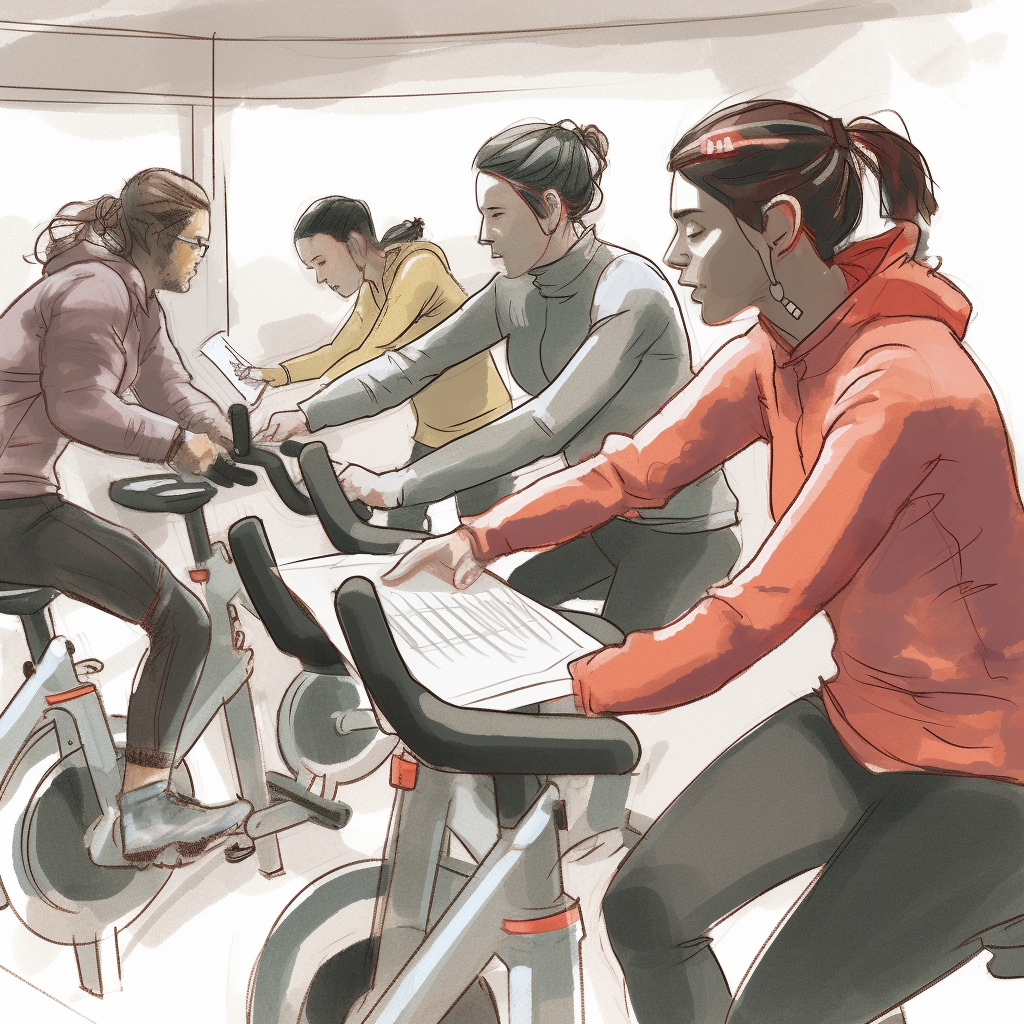 How to Cycle Indoors:
Affordable cycle trainers are readily available that support your road bike's rear wheel, providing an option to pedal or 'spin' while stationary. They are an excellent choice for those seeking an economical, brand-new indoor cycling apparatus.
Cycling trainer stands can be purchased brand new for as little as $100 and offer the user a compact piece of fitness equipment that can be stored away in the corner when not in use.
Make sure you purchase the correct stand for your wheel size or ensure that the stand is adjustable. This option is ideal for the cyclist with limited indoor space who wants to keep their home clutter-free and tidy.
For cycling enthusiasts who want to ride indoors, there are two popular options: the bike roller or bike indoor trainer – both available on Amazon for under $200 for a mid-level trainer..
Rollers bring the resistance of road cycling indoors, as well as giving the user a great way to improve their balance and form by not adding stability to the bike.
Rollers do not attach to the bicycle frame in any way, therefore they take a certain amount of skill and form to use. This piece of training equipment sits under the bike and allows you to cycle stationary while still having to balance and control the bike as you would on the road.
Be cautious not to run before you can walk on these, they can be quite dangerous if used incorrectly.
Make sure you start slowly then build up confidence and skill with time to ensure you don't make any potentially dangerous mistakes that could cause you injury.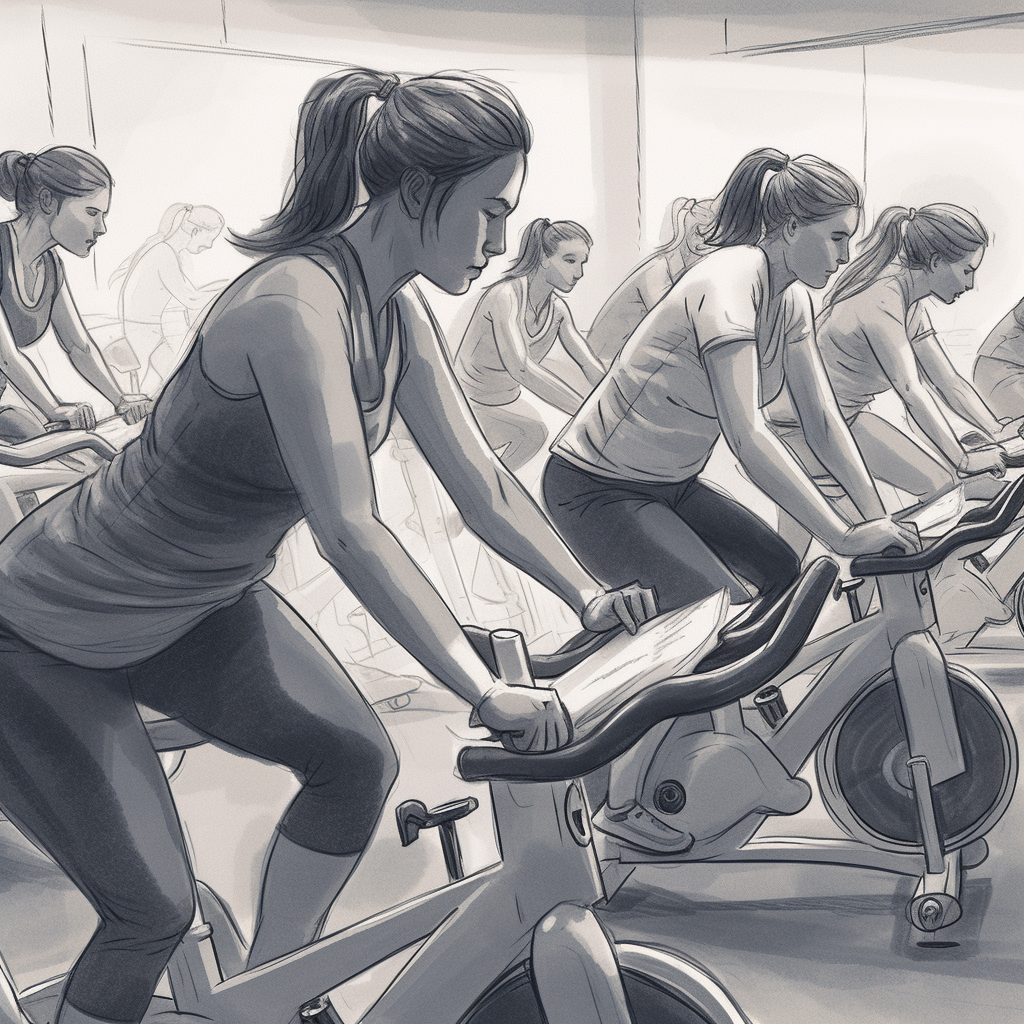 How Often Should You Cycle Indoors?
You may want to use indoor cycling to train and work out when the weather doesn't permit outdoor cycling, or if your time schedule does not allow it.
The frequency of exercise is at your discretion, however, it's important to comprehend that your body requires at least thirty minutes of demanding physical activity each day. That being said, you may choose from either daily continuous activity or disperse the activity over 3-4 times per week.
Indoor cycling can be an excellent complement to your training routine. The sight of your cycling machine or spin-bike beckoning you as you lounge in front of the TV is a powerful motivator to get up and exercise.
We like that Indoor cycling (On our Peloton) will also increase your weekly cycling miles without eating too much into your work life or precious downtime.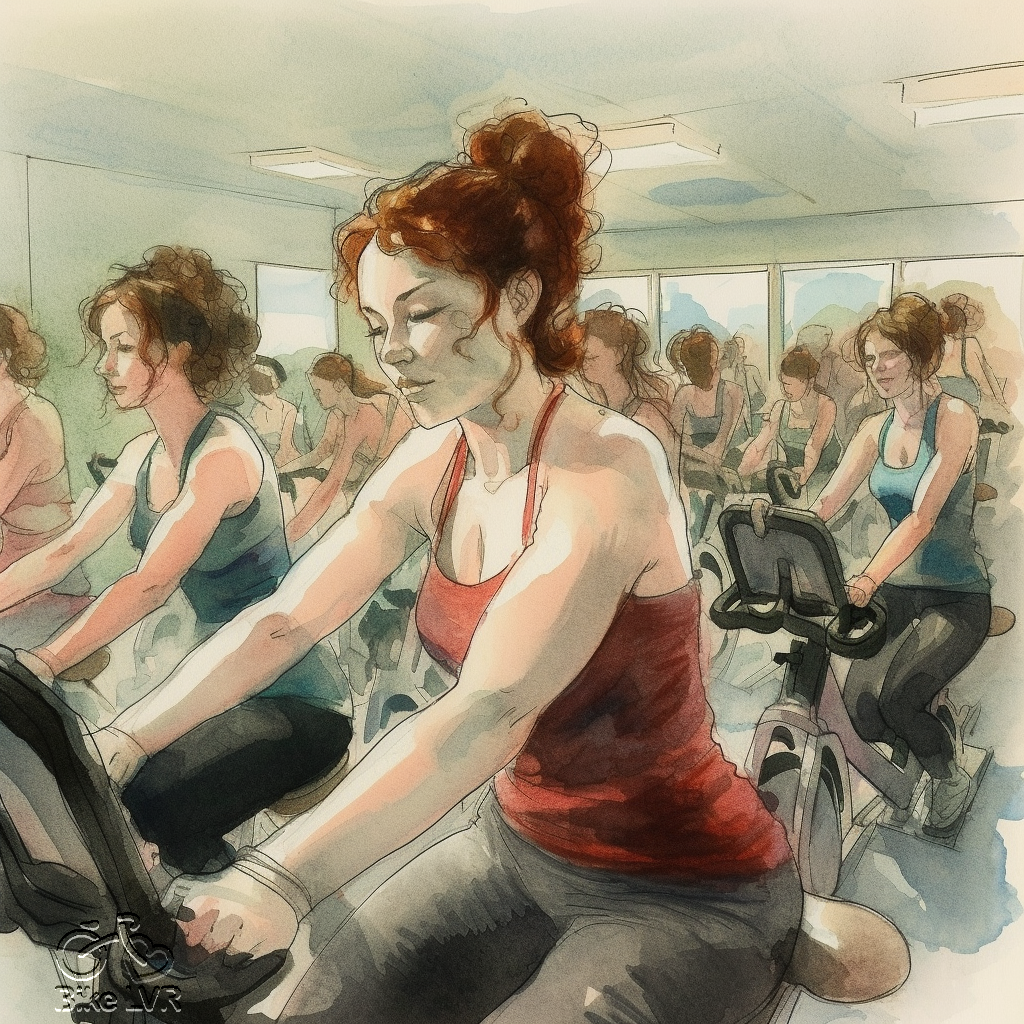 What to Wear While Indoor Cycling
Indoor cycling requires the same amount of bodily movement and a similar amount of excursion as its outdoor counterpart. Therefore, it is still important to wear the appropriate clothing.
Sure, you can sit on your spin-bike or cycling machine in your favorite pajamas. However, this isn't going to benefit your form and recovery times well. We are also advocates of styling your bike shorts for an awesome indoor cycling session!
A great pair of cycling shorts or leggings with well-placed seems and a well-suited anatomical cut will prevent you from chaffing while allowing your body to move freely and comfortably.
When selecting a pair of cycling shorts suited for indoor cycling you want to consider the same aspects that you would consider when selecting a pair for outdoor use.
Obviously, you won't be selecting a top of the range, expensive pair of touring shorts for indoor use (unless you expect to sit on your indoor-cycle for the extent of the Covid-19 pandemic) but you still want to select a good-quality pair of shorts that will keep you comfortable for the duration of your workout.
Indoor Cycling Clothes: What do we wear?
The ideal pair of bike shorts depends on your body type but it needs to reasonably priced but also offer comfort and durability for both indoor and outdoor use.
If you feel more comfortable in something with a slightly longer leg, then perhaps a good pair of Capri-Leggings (cropped leggings) are more to your taste and comfort.
Another thing to consider when thinking about suitable clothing for your indoor cycling routine is a great vest or wicking top.
A high-quality cycling vest doesn't just grant comfort and mobility during indoor cycling sessions – it also offers the essential breathability to overcome the stuffy feeling of pedaling inside a warm home. Trust us – when you're sweating up a storm indoors, the breathability provided by a great cycling vest is a true lifesaver.
There is a debate between the team here if you need Indoor Shoes or not so we will leave that up to you!
What next?
There are plenty of cost-effective options to consider when selecting a piece of equipment for indoor use. Finding a setup that is suited for you doesn't have to be a hassle, after all, cycling is the important bit, right?
We hope this article has given you valuable insight into indoor cycling and will give you the motivation to take your hobby inside while you are unable to do so outdoors.
Stay well and happy cycling everyone!