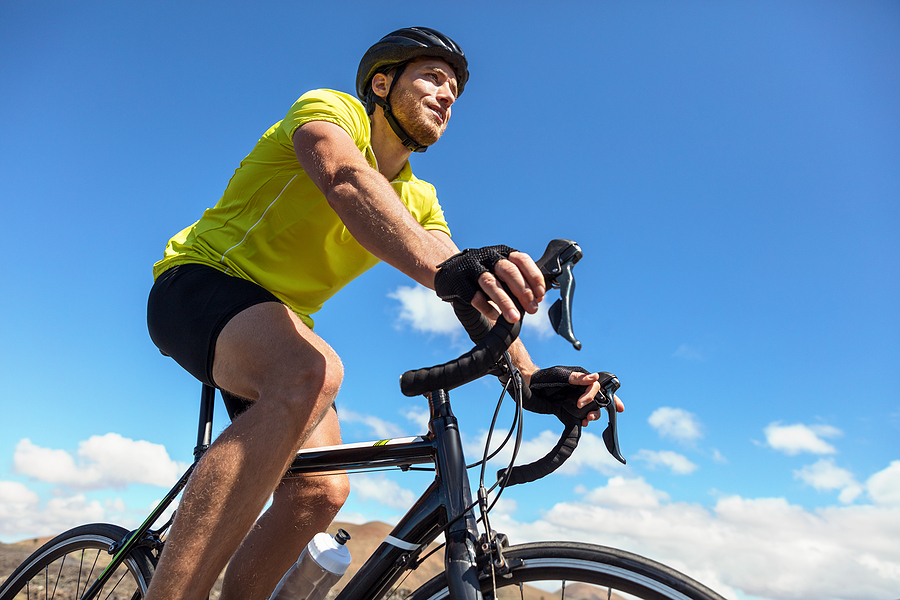 Cycling gloves can help with your comfort and performance while riding your bike in all-weathers. A pair of gloves will of course keep your hands warm in the cold. They also aid with grip on the handlebars and they help you keep consistent control of the bike.
When you are looking for the best pair of cycling gloves, you will need to make your choice wisely. A good pair of cycling gloves for year-round use will keep you warm in the winter and cool in the summer. It will offer comfort and grip in all-weathers.
Looking for cycling gloves can be a difficult task if you don't know what to look for. There are a lot of low-quality gloves out there that boast all manner of features. In reality, they do not deliver.
Your best bet is to go with a reputable brand that crafts their gloves out of high-quality materials using top of the range manufacturing techniques.
Are bike gloves necessary when riding a bike?
Bike gloves aren't necessary when cycling casually. However, if you are serious about cycling, they can certainly improve your comfort and performance. It doesn't matter whether you are the mountain biker, the cycle tourer, or the passionate road cyclist that rides for speed, a pair of cycling gloves can make your life easier and more comfortable. 
Although cycling gloves aren't necessary, they are a great item of clothing to have in your cycling wardrobe.
Even though you probably won't put your gloves on to ride to the shops and back, they are a great addition to your setup. On long cycles, a pair of gloves will protect your hands from burning in the sun and keep them warm in the winter. A durable and versatile pair of gloves will benefit your comfort, grip, and help you perform better year-round.
Can we use gym gloves while riding a bike?
Gym gloves are extremely similar to cycling gloves as they are used for grip on the bar when weightlifting. The similarity in design makes them ideal for lifting weights at the gym but also gripping the handlebars when cycling. They are both built to be hard-wearing and durable, so they last through the strains that exercise brings. If you hit the gym often, then a pair of gym gloves will suffice. 
If you are more of a passionate cyclist but you also love the gym, you should buy yourself two separate pairs of gloves. One specifically for the gym and one for getting out on your bike. You will never get the same performance from a pair of gym gloves as you would from a pair of gloves that are specifically for cycling.
If you are more casual about your exercise and want a pair of gloves that you can use for the gym, on the spin bike, and for a bit of outdoor cycling, then a pair of gym gloves will suffice.
What are the best brands of bike gloves?
There are quite a few good brands of cycling gloves available that are suited for all-weather, year-round use. One brand stands out the most to us for their quality, durability, and value for money. That brand is MuddyFox. They offer a wide range of cycling gloves that cater to all kinds of cycling.. MuddyFox brings quality, versatility, and performance to the market for an incredibly reasonable price.
If you are thinking about getting a decent pair of cycling gloves but don't want to pay a ridiculous price, then MuddyFox is the brand to buy from. 
In the next section, we will be looking at the different types of gloves that this fantastic brand offers.
All of the gloves we will be reviewing are suited for year-round use, but some are better for some cycling styles. 
The main difference is whether they are fingerless or not, this comes down to performance mostly. Fingerless gloves will keep you more comfortable in the summer. They are more durable when you are using your phone, GPS and are constantly in and out of your bag. Full gloves (with fingers) give you more protection in the winter and if you are cycling rough trails off-road.
This style is suited for the rider in a cooler climate, the downhill rider, or the mountain biker.
Are there different types of gloves?
We will review 2 fingerless and two full-length cycling gloves, each that have their own features and best uses.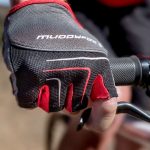 These Muddyfox MTB Mitt Cycle Gloves feature stretch fabric for a more ergonomic design and free range of movement! Essential for improving comfort on the move, they use implemented pads to help reduce pressure and impact shock. Complete with silicone gripping and a half-finger cut to enhance breathability.
The MuddyFox MTB Mitt Cycle Gloves are a pair of fingerless cycling gloves for mountain biking. They feature a stretchable fabric that is crafted ergonomically to encourage free movement on the bike.
The grips of the gloves have intelligently placed pads for impact protection and pressure and shock resistance during demanding rides. They offer excellent grip for off-road use and being fingerless, they are highly breathable.
These gloves are perfect for the passionate mountain biker. They are made from a synthetic leather that is combined with polyester and elastane for a stretchable, ergonomic fit.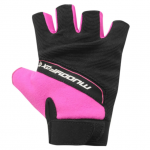 These Muddyfox Fingerless Cycling gloves are perfect for all your bike rides, offering a comfortable fit with strategically placed perforations for added ventilation. Gel padding on the palms helps provide extra comfort for long days behind the handlebars, hook and loop straps keep your gloves secure.
The MuddyFox Fingerless Cycling Gloves offer excellent comfort and grip for all kinds of cycling opportunities. These gloves are designed to be versatile. They are an all-rounder that can be worn for casual cycling, off-roading, touring, and road cycling.
They feature gel padding on the palms to help reduce pressure and improve shock resistance during rides both on and off-road, and they are designed ergonomically for ultimate comfort and grip when holding the handlebars of any bicycle. 
If you enjoy different kinds of cycling and want to have a glove that is suitable for every type of riding you do, then this pair of fingerless gloves is a great option. They are extremely comfortable, easily washable, and they are small enough to fit in your back pocket when you are off the bike exploring.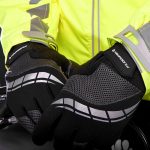 These Muddyfox Cycle Gloves offer ultimate comfort for any level of adventure, designed with touch-and-close fastening for a secure and personalized fit, breathable mesh paneling to the fingers and palm for ventilation, padded and rubberized inserts for grip and comfort, and reflective elements for safety.
The MuddyFox Cycle Gloves are a pair of standard (full-fingered) gloves that are built for ultimate comfort and versatility. They feature a secure and ergonomic fit with a highly breathable mesh in the fingers and palms. They also boast reflective safety elements and touch screen friendly fingertips for use with your phone when you are out on the trails or road cycling. 
These are the ideal pair of cycling gloves if you want a versatile pair of gloves that offer further weather and fall protection with the addition of full finger cover. These are the best cycling gloves for all-year-round if you are not a fan of their fingerless variant.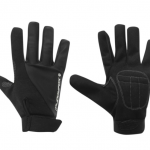 These Muddyfox Cycling Gloves offer a comfortable fit and are perfect for all your bike riding sessions. A hook and loop fastening provides a secure and comfortable fit, while breathable mesh panels add ventilation. These gloves are also designed with rubberized inserts for added grip.
This pair of cycling gloves are similar to the previous pair. However, they are slightly lighter and less padded for a more ergonomic fit that feels less bulky on the hands.
They do not offer the same protection as the previous pair however they do offer excellent comfort and grip on the bike. If you like a full pair of gloves without the fingers cut out that is a bit lighter and highly-breathable, then this is a great option for you. 
They have rubberized inserts for ultimate grip without sacrificing the lightweight thin design. They have mesh panels on the backs of the hands and fingers for the best possible ventilation.
These cycle gloves are ideal for all-year-use. They are a bit thin if you are cycling in extremely low temperatures. 
What are the best cycling gloves for me?
Deciding what the best cycling gloves for you are really depends on how you like to enjoy cycling and what you feel more comfortable wearing. If you prefer feeling a bit freer in your gloves, then a pair of fingerless gloves are a great option.
Cycling gloves are fairly similar in their design. There are some differences between gloves suited for MTB and gloves suited for road cycling. 
If you are the mountain biker or downhill trail rider you will want some decent protection.
If you are the trail rider that likes to get out and off-road in the winter, then you will want something with both physical protection and protection from the elements as well.
However, if you are riding in the colder months then you will want something that has some protection from the cold. If you are fairly resistant to winter weather and prefer to feel freer, then fingerless gloves should be fine.
If you prefer a little more insulation around your fingers, then a full pair of cycling gloves will be better.
Overall, you should consider what kind of cycling you do the most.. Buy from a reputable brand and save your money unless you are competing.