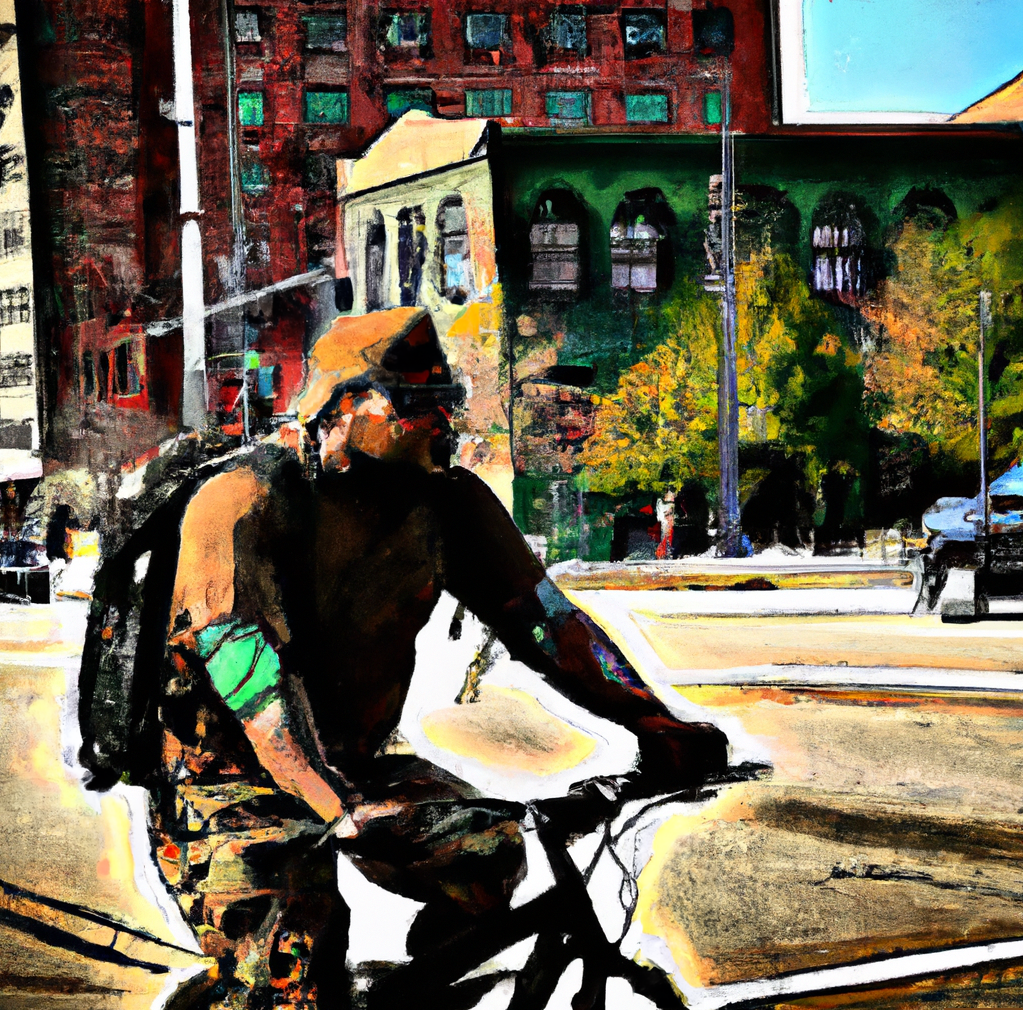 Biking to work or on errands is not only good for your health but it's also good for your wallet. It's also a great alternative to driving your car to work and, in New Hampshire, where the scenery is beautiful, biking can be a refreshing ride to start your day.
However, there are things that you should consider if you are new to commuting on your bike: have the right bike, be aware of the traffic around you, know the best routes to take, and dress appropriately for the weather conditions.
There Is No Wrong Bike
There are no bad bikes just different kinds of bikes that you can ride depending on your needs and preferences, from ebikes that power your ride to that old heavy bike that will challenge you on the hills. However, the best bike you can use is the one you already have. If you have an old bike that you don't use anymore, dust it off and check the tires. You can also buy a used bike from a garage sale or local bike shop. The important thing is that you have a bike that you can use.
Over time, you can customize it to your riding style. Want slick tires to go faster? Or high-powered LED lights for night? We recommend adding a bell or a horn to signal other cyclists and pedestrians. Plus, a good bike lock to keep it secure at your destination.
Plan Your Route
Before starting your bike commute, one of the first things you should do is to learn your route and plan accordingly.
Know the Terrain
The Granite State is a hilly place with often narrow shoulders for bikers. Is there a slightly longer less trafficked route along a bike trail? Or do you want to go directly to your destination?
You must consider the terrain when you're planning your route. If you're not comfortable getting sweaty on steep hills, an ebike maybe in your future. What is your fitness level and how far you're willing to bike? If you're new to biking, start with a shorter route, and you can always add distance and harder hills as you condition your body to biking regularly.
Traffic
In New Hampshire, cyclists and bicycles are considered vehicles and subject to the same road rules. This means that you have to ride with traffic and not against it.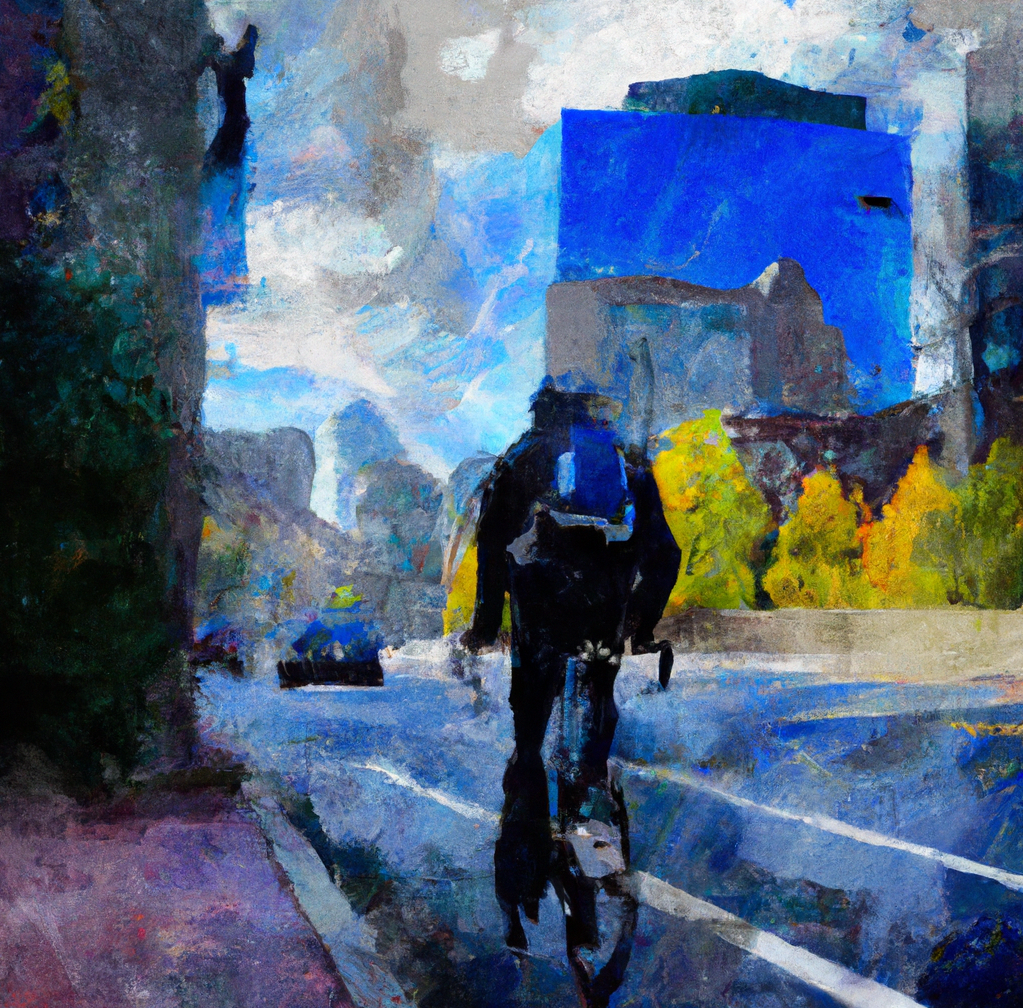 You also must be aware of the cars around you. Make sure you're visible to drivers by wearing bright clothing during the day and a bike light at night. Use hand signals to let drivers know what you're going to do, and always be alert to traffic.
If you're not comfortable biking in traffic, find a route with fewer cars. In NH we tend to bike on the road shoulder, and it can have gravel after a heavy rain or trash so keep an eye out for changing road conditions.
Weather
The weather in New Hampshire can be unpredictable, especially in the spring and fall. It can be hot and humid in the summer, and in the fall an early morning frost can coat the road. That's why it's essential to plan for the weather conditions you might encounter on your ride. Always wear sun screen and bring water for your commute.
Wear the Right Clothes
When you're bike commuting, it's essential to wear the right clothes. You want to be comfortable and safe while riding.
● In the winter, dress in wicking layers, and in the summer, you want to dress in light and breathable clothing. Generally, it's best to dress in layers to adjust to the weather conditions.
● You also want to wear clothing that is bright and visible. Wear reflective gear at night or in low-light conditions. You want drivers to be able to see you.
● You must also ensure you're wearing proper footwear. Avoid wearing open-toed shoes or sandals. Instead, wear shoes that will grip the pedals and not slip off.
● Wearing a good pair of biking shorts also helps. They are specifically designed to make biking more comfortable, and they have a padded liner that will help protect your bottom from the bike saddle.
● A good pair of cycling gloves is also a good investment; they will help protect your hands from the elements and from blisters.
● And finally, you want to ensure that you're wearing a helmet. A helmet can protect your head in case of a fall or an accident, and it will make you 85% less likely to need an ER visit.
Plan Your Post-Ride Clothes and Clean Up
If you're going to bike commute to work or school, you must be prepared for your post-ride clothes and the level of clean up you need post ride. If you don't have access to a shower, you can also bring a set of no-shower wipes to help you clean up. These are great for quickly cleaning your face and body after a long ride.
One of the easy things that you can do is to pack a change of clothes with you. This way, you can change into clean and dry clothes after your bike ride. The bigger question is do you bring a second pair of shoes? On wet days it's a must but it will depend on your unique commute situation and how comfy/stylish you want to be post ride.
What Accessories help your Ride?
The wrong accessories can make your ride uncomfortable and sometimes painful. When you're using your bike, comfort should be one of your top priorities. Comfort means that you're more likely to enjoy the ride and bike more often.
Bike Seat
A good bike seat can make a big difference in your comfort level. There are a variety of seats to choose from, so take the time to find one that fits your body type well:
· What Is the Most Comfortable Bike Seat for Women?
· What Is the Most Comfortable Cruiser Bike Seat?
Messenger Bag
It would help if you had a place to put your things while biking. A messenger bag or backpack is an excellent option as it will keep your hands free while you're riding. Ensure the bag is lightweight and doesn't throw off your balance.
Rack/Basket or Pannier
If you need to carry a lot of stuff, you might want to invest in a rack, basket, or pannier. These will allow you to take more things and heavier objects with you without affecting your balance.
Bike Light
It would be best if you're visible when riding, especially at night or in low visibility conditions. A bike light will help motorists see you on the road. Make sure that your bike light is bright and easy to see.
It's crucial to place bike lights on the front and back of your bike so that you can be seen from all angles. A headlight and taillight will help you stay safe on the road.
Kickstand
A kickstand is a great way to keep your bike upright when you're not riding it, and this is especially useful if you're going to be stopping or parking your bike at a store or area with no bike rack. A kickstand also helps to keep the bike from tipping over and getting damaged.
Water Bottle or Camelbak?
You need to stay hydrated when you're biking, especially in hot weather. Bring along a water bottle or Camelbak so you can drink water while riding. Making sure you have enough water will help you stay comfortable and safe on your ride.
Bike Visible
Chose colors and accessories that are going to be seen as you ride. Maybe you don't want that black top as you ride at dusk? Add a flashing light to your back pack or rear rack for your commute. Do your shoes have reflective elements? Think about how you can be as visible as possible on the route you plan to ride. A high contrast vest is always an easy way to be seen when you need to ride and work in the same clothes.
Secure your Bike
You need to think about where you'll lock or park your bike when you're not riding it. Bike theft is rising, so you must ensure that your bike is locked properly in a visible location.
If you're going to be in a public place, you should find a rack to lock up your bike. If there are no bike racks, park your bike in a safe and visible location, which will help discourage thieves from stealing your bike.
Having a strong and thick bike lock is also essential. U-locks and chain locks are the best option as they are more difficult to cut through. Making sure your bike is locked up properly will help deter thieves and keep your bike safe.
Go Enjoy your Bike Commute!
Biking is a great way to get around New Hampshire, and it's good for your health, the environment, and your wallet. With a bit of preparation, you can make bike commuting in NH fun and safe.
Packing the right gear, getting visible, and being prepared will help you enjoy your new bike commute.