In this article, we are looking at the best mountain bike shoes, and how they can improve your performance, comfort, and safety on the bike.
In this article, we will be guiding you on the benefits of a good pair of gloves and reviewing four of the best cycling gloves for the money.
In this article, we will be explaining how to select the best cycling shoes for men and the serious road cyclist that wants to improve times, speed, and endurance year-round.
In this article, we will be assessing the best fat tire bikes. You will know what they are good for and who would benefit from riding a fat bike.
In this article, we will be going over exactly what makes the best road bikes for women as well as reviewing and comparing road bikes.
In this article, we will be reviewing three of the best cruiser bikes for women and going over how to choose the right bike for you.
A good electric bike cycling session needs a robust set of electric bike accessories. We explore the must-have electric bike accessories for every cyclist!
Looking for the best and most affordable Trek fat bikes? We explore 3 of the best options for your needs and go through their benefits. Let's get into it!
In this article, we review some of the most popular hydration packs on the market. Know how to choose the best hydration pack for your needs!
In this article, we will pinpoint exactly why cycling caps are important for all-season use while outlining and reviewing the best cycling caps for winter, summer, men, and women.
Products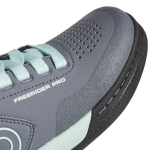 The women's Freerider Pro builds on the original Freerider shoe utility with added impact resistance in the toe box and a quick-drying synthetic upper for all conditions wear. Built on a women's-specific last, it features a versatile non-marking Stealth Phantom rubber sole for pedal-gripping control and traditional lacing that lends a casual feel for smooth transitions from trail to town.
Check the price