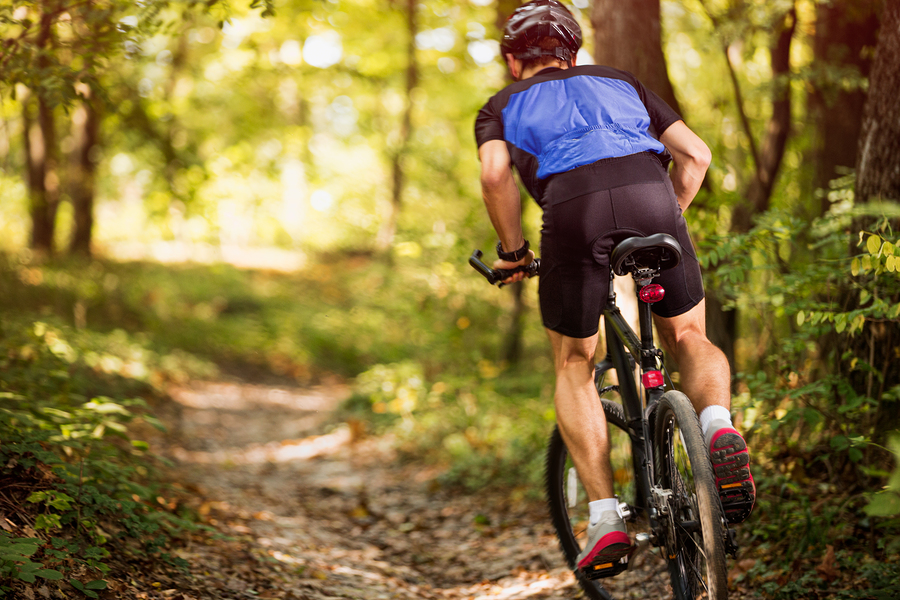 What makes the best of saddles and the worst of saddles? In this article, we will go over a few points on why you should choose the best bike saddles for your needs. We will also explore why a decent bike seat is one of the best investments you can make to your set-up.
When considering comfort while you are cycling, you probably think of two things:
Good-quality clothing to allow un-chaffed body movement;
A good bicycle saddle to help make long periods on the saddle enjoyable.
A good set of clothes and a high-quality saddle are paramount to comfortability when cycling any distance. Without these, cycling can become a chore and a tough one at that.
When you are riding a fair distance on your bike, what is the first uncomfortable factor you notice?
For me, it was the numb bum and strained groin from a rock hard, poorly designed saddle. That until I made the right decision and purchased something a bit more ergonomic.
I cycled with my factory installed saddle for months and suffered every day. I can't believe how wrong I was.
The truth is most bicycle manufacturers cut costs on the saddles they install to keep a good budget for more important mechanical parts the bike features.
This isn't necessarily a bad thing. However, I would prefer a company to put more care into the frame and mechanicals of my bike than the saddle.
It does mean however, that even if your bike is fresh off the factory line the saddle is probably superior to the rest of your bicycle.
Why is My Bike Seat Uncomfortable?
If you, like me, are still using your factory-installed saddle, then you could be sitting on something that is low quality and quite simply, horrifically uncomfortable.
If this is the case, then we highly recommend purchasing a good-quality saddle that suits your cycling style.
Just using your bike to ride to the shops? Then maybe it's not worth spending money on a good saddle. Seen as you are here right now, we can assume you're a bit more serious about cycling as a hobby.
When looking for cycling comfortability it is important to first look at what you already have.
Make sure your bike is set up correctly before you think about investing in a better saddle.
It doesn't matter how good your bike and saddle are, if they're set up incorrectly you will still suffer.
If your bike is causing you pains and strains, then perhaps the cause is a misaligned saddle or seat post, or your handlebars are positioned poorly.
Check these few points over before considering any new additions to your set-up. You can find plenty of information online to guide you in setting up your bike correctly. This should be used to your advantage!
If you have tried setting up everything with pin-point accuracy and care, then you can rule this factor out.
If you are still experiencing discomfort when cycling, you can assume either a low-quality saddle or a well-used and worn saddle is to blame.
Once you have narrowed this down, you should start considering a new purchase.
You want something that is going to give your crotch a heavenly rest from the strain it has been getting, and something that is going to last longer than the seat post it sits on.
What is The Most Comfortable Bike Saddle?
Once you've ruled out any setup errors with your bicycle, it is time to consider a high-quality saddle such as the Fly TI Gel Saddle.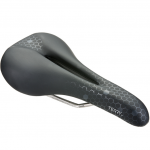 Originally introduced in 1999, the Italian-made Fly set the standard for men's saddle comfort. We've seen them on every kind of bike, ridden by everyone from pro riders to Silicon Valley entrepreneurs. RAAM riders and Randonneurs swear by them. Journalists have hailed them as the most comfortable saddles for men.
A saddle such as this one, if set up correctly, will provide you with outstanding comfort and will allow you to thoroughly enjoy even the longest of rides.
This particular saddle incorporates an ergonomic design best suited for men, with a thin gel layer that provides solace for even the most enthusiastic of endurance cyclists.
Many of our friends here at Bike LVR are keen long-distance riders with a passion for cycling.
It is safe to say that 90% of us have gone through at least 10 saddles in our cycling careers. We tested many models vigorously with both positive and negative reviews.
The team here prioritizes comfort and safety over everything. The common trend set between us isn't our bicycle type, cycling style, or route choice. It is simply saddle type.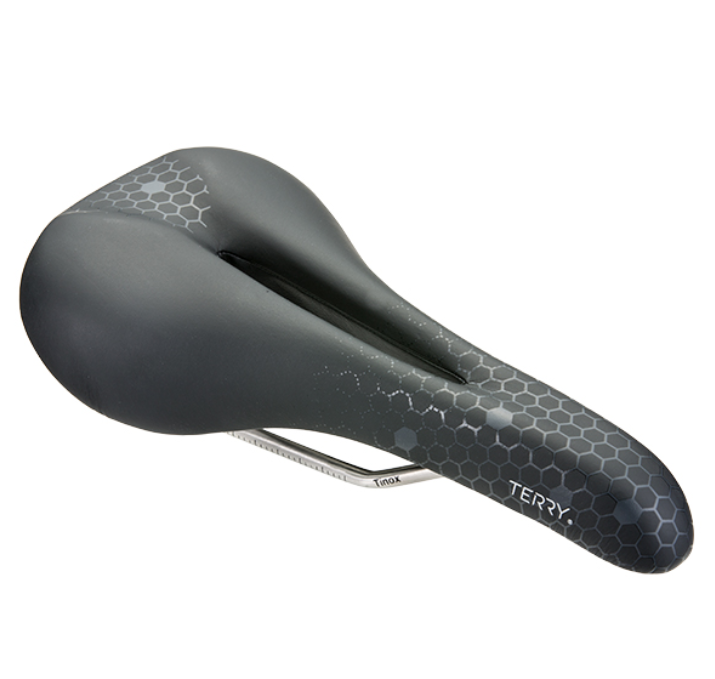 If we can agree on anything, it is the superior quality and comfort that this saddle offers. We all agree that this is one of the best bike saddles we have found on the market to date.
Are Gel Bicycle Saddles Any Good?
Gel saddles aren't the bulky and broad eyesores that they used to be.
Gel saddles now offer great styling and new designs that cater to even the most dedicated of endurance cyclists.
A quality gel saddle provides the rider with a firm enough seat. This allows power placement to the pedals when you need it. It also provides a thin layer of gel for comfort when seated for long periods.
This combo means you get superior comfort without sacrificing the benefits of a traditional saddle.
In our opinion, the best bike saddles that use gel in the right places for support and comfort are the best bike saddles you can buy at this time.
Owning a high-quality gel saddle and a great pair of cycling shorts is the best investment a keen cyclist can make.
A reputable saddle and a reliable pair of shorts provide the perfect combo for the fitness focussed cyclist.
If you are looking for comfort and performance definitely consider a decent gel seat like the Fly TI. We promise you will never look back!
Conclusion
If you are looking for comfort and performance, then look no further than a high-quality saddle.
Why spend all that money on a decent road bike and not be comfortable?
Before investing in a new saddle be sure to check over your current set up. Ensure that your seat, post and handlebars are adjusted correctly.
If this still hasn't made things more usable then consider upgrading your seat.
Once you have got your new saddle, it is important to install it correctly and adjust it to your stature.
With a perfect performance saddle, you will be able to push through situations that you may have found agonizing before-hand.
If you feel more comfortable on your bike, you will be able to break new boundaries. You will also increase your cycling miles and enjoyment during your rides.
If you are suffering during your workouts, you will naturally avoid it and struggle to stick to a routine.
Remember, comfort is king!