Biking is one of the great American pastimes. It's easy to see why — what could possibly be better than cruising on a sunny day, admiring nature, and soaking up the sun's warmth? If you want some serious fitness while enjoying yourself in this way then biking has that covered; an average of 450 and 750 calories burned for every hour spent on your seat! But it can also be risky: if like most people you feel compelled to bike when its sunny out then beware – You're putting yourself at risk from UV exposure which increases your chance of skin cancer.
I'm a life-long, diehard bike rider. I don't plan on quitting anytime soon and you can bet that as long as my skin is exposed to the sun even with sunscreen applied, it will get damaged over time. But there are ways around this! A UV top might be your secret weapon when out riding in bright sunlight or high heat conditions where intense rays could cause more damage than we're comfortable exposing our precious (and often sensitive) body parts too …read on for what makes an excellent UV top and how to find one right for YOU.
What to look for in Sun Protective Clothing?
You might be well-versed in the world of UV protective clothing, or perhaps you've never heard of it before now. Either way, understanding the principles of UV protective clothes can help you find the best ones and ensure that you are effectively protected. Riding a bike can lead to extensive long-term UV exposure, but UV protective clothing is an effective weapon of protection.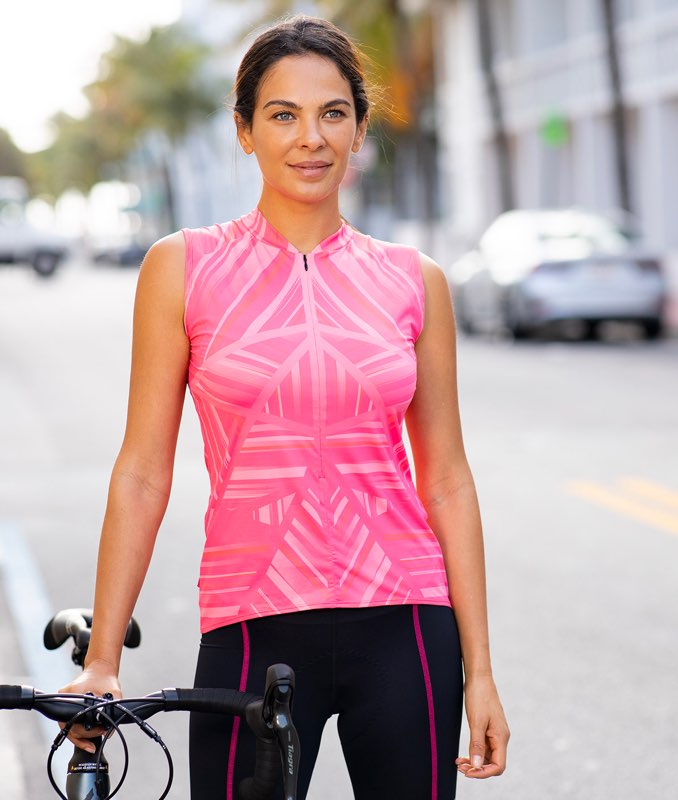 UV Protection is a must-have for any outdoor enthusiast, and with so many available options out there it can be difficult to find the best ones. However, understanding some of the qualities that make up UV protective clothing will allow you to better identify what features are ideal for your family's adventures.
So what exactly is a UV top? A UV top is a garment designed with specific UV-resistant features to shield its wearer from the sun's rays. A top like this can be great for anybody who rides a bike often and finds themselves in the sun frequently. People often make the mistake of underestimating their UV exposure, so it's always better to be safe than sorry.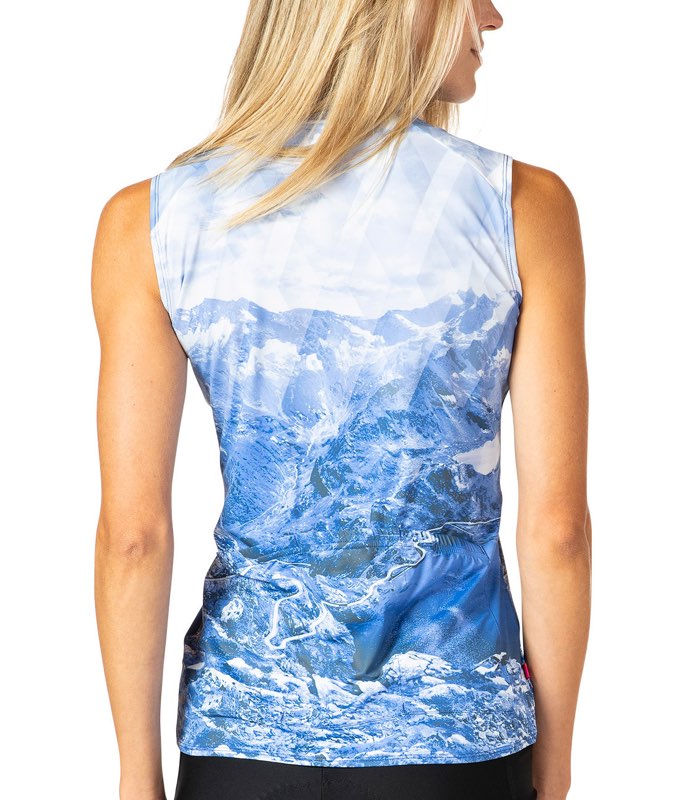 A UV top in bright colors helps you do exactly that. Different tops are made using different technologies, but no matter which kind you choose, wearing it can massively reduce your UV exposure and reduce the potential risk of resultant skin cancer, too. How do you find a great UV top for your bike rides? Pay attention to these four criteria to find the perfect one.
Fashion Always Comes First
Whether you realize it or not, when you're riding a bike, your character changes. Are you taking in the view of an ocean while coasting along on a beach path? Maybe feeling free as the wind blows through your hair and dress. Or perhaps there is nothing like that rush one gets from picking up momentum with each pedal stroke during their training for their next race – decked out head to toe in lightweight gear made specifically for competitive cyclists.
No matter what your body style is, you've got a wide variety of sun protection options. Fashion comes first on any summer adventure. Luckily, there are a wide array of style options available. Browse UV protective tops on Amazon or our local bike shop and you'll find:
Flowy UPF clothing fit for vacations or a cool bike ride date
Workout gear for a hardcore ride or dash to the gym
Long Sleeve shirts perfect for everyday casual wear or the outdoors
Jackets and long sleeve shirts to wear over other clothing
Sun protection swimwear to protect you during a day at the beach
UPF Clothing for all seasons, styles, and occasions
To kick off your style search, you should first determine what you're most comfortable in — do you usually bike in casual streetwear? Or do you prefer specially designed workout clothes? Reflect on your style and get a picture in your mind of what you're looking for. With that image in mind, start shopping.
Sun protection tops are perfect for people who want to look and feel good, but also be protected against the sun's UV rays. Imagine yourself as a star in your own bike-driven movie! What would she wear? How does she look? You'll find there is an option out there that suits you no matter what character type you're looking for or if it's functionality-based clothing like SPF shirts with UPF+50 ratings, long-sleeved rash guards made of cool cotton fabric which protect from harmful UVA/UVB rays, high neck swimwear (sometimes called coverage bikinis) that offers ample upper body sunscreen without sacrificing style—just some options among many others so everyone can enjoy superior protection while feeling pretty too.
Prioritize Sun Protection
There are several ways that sun protective clothing can provide outdoor protection:
Densely woven fabric acts as a barrier between skin and UV rays
Specific colors are utilized to absorb or reflect UV rays
Movement should be unrestricted with minimal restrictions at neckline or waist; it shouldn't feel baggy but also not too tight around the waist
Reflective minerals such as zinc or titanium are woven into fabric
Specialized treatments coat fabric in reflective or absorptive material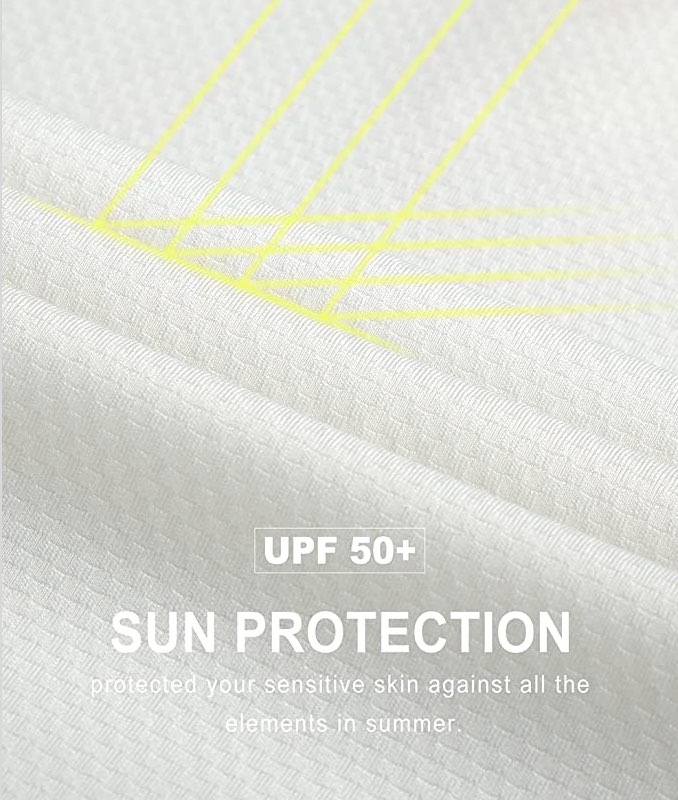 If you want to stay healthy and happy this summer, it is important that your skin be protected from the sun's harmful UV rays. When shopping for a new shirt or dress in order to protect yourself against these damaging waves of light, make sure that UPF ratings are on the forefront of your mind – they will tell you just how long an item can shield its wearer from getting too much sunlight exposure. UPF is like SPF, in that it offers a numerical measurement of the garments protection against UV rays.
If you want to stay healthy and happy this summer, it is important that your skin be protected from the sun's harmful UV rays. When shopping for a new shirt or dress in order to protect yourself against these damaging waves of light, make sure that UPF ratings are on the forefront of your mind – they will tell you just how long an item can shield its wearer from getting too much sunlight exposure. UPF is like SPF, in that it offers a numerical measurement of the garments protection against UV rays.
For clothing, UPF ratings of 40 or higher are typically ideal. A UPF rating of 15.24 generally provides good coverage, 25-39 provides very good coverage, and 40+ is the best you can get. The number indicates what fraction of UV rays are able to penetrate the garment. A rating of 50, for example, allows 1/50th of UV rays through. This translates to a 98% effectiveness, keeping you safe from the sun's rays!
What makes for Comfortable Sun Protection?
You've got style. You've got protection. What about comfort? UV protective clothing is just as comfortable and stylish, if not more so than any other kind of clothes you might wear on a regular basis. When shopping for these items, remember to consider the following three key principles:
Go for looser over tighter. This is also advisable because tightly stretched UV fabric is less effective.
The length; longer styles are typically preferable because they cover your body better
Look for high-quality fabrics that won't be itchy or prone to chafing
Look at the lining of the UV top to ensure that it won't dig into your skin
How densely woven this fabric is
A UV Top that provides between UPF 50+ (Ultraviolet Protection Factor) and 95% UVA/UVB radiation absorption coverage – this will protect against harmful damaging rays from the sun without feeling like you're wearing an oven on your back
Comfort is paramount to getting the most out of your UV top. Whether you're wearing it every day or only on special occasions, you want it to be comfortable and easy to wear for extended periods of time. Follow the aforementioned tips and you'll find the comfiest UV protective clothes available.
Invest in Quality Sun Protection for Longer Wear
Comfort? Check. Style and sun protection? Also check. The sun is an essential part of life. It gives us warmth and light, but too much sunshine can be dangerous to our health. The most comfortable, stylish clothes in the world may not protect you from these harmful effects if they're low-quality clothing! When shopping for your next wardrobe addition make sure it has high-quality fabric so you don't have any unexpected surprises when putting on a new piece of apparel again after washing it once.
Is the material see-through? If so, more UV rays will be able to penetrate, and this is likely not a top-quality sun protection top.
Are there gaps visible when you pull at the seams? Again, if so, UV rays are likely to penetrate more easily.
Are the care instructions easy to understand? A well-made garment will have straightforward care instructions to help you keep it in good shape.
Paying attention to these details will help you find UV attire that's likely to last longer, and also be more effective. You don't want to shop for a sun protection top and bring home one that offers subpar protection. Quality matters. Consider these criteria when you're shopping to make sure you get the best sun protection, feel comfortable, and highest quality.
Your Secret Weapon Against UV Rays
You're biking along a tree-lined street, or maybe it's the beach, or maybe it's a bike race. No matter what the setting is, the risk is the same: UV exposure. Regardless of your style, or whether you're an amateur or professional cyclist, you need to invest in sun protection. There's no better defense than a durable UV top. The secret is finding a UV top that will provide great coverage with comfort so you won't feel like you need to take it off every few minutes. You might say it's your secret weapon so that you're protected from UV rays that can damage your skin and cause cancer.
A great UV top will help you feel great and bike better. Experts agree that clothing is one of the most effective ways to shield your skin from UV rays, and clothing specifically designed for this purpose offers the superior protection you need. Don't neglect your skin and put yourself at risk. Find your perfectly stylish, expertly protective, amazingly comfortable, and impeccably high-quality UV top so that you can ride safely. An investment in a UV top is an investment in your peace of mind.